Each fall, we typically come together to celebrate and honor our scholarship donors and recipients at a luncheon on campus.
Unfortunately, this year is unlike any we have ever experienced, and we cannot gather in person.
But that doesn't change the appreciation we have for our donors and the excitement we have for our students chasing their dreams.
Instead of meeting in person, we have collected inspiring stories, photos and messages to share, virtually.
441
Endowed Scholarships
Private, Endowed Foundation Scholarships currently available at LCCC
595
Scholarship Awards
Total Scholarship Awards made in 2020-2021 Academic Year
365
Students Awarded
Students Receiving at least one scholarship for 2020-2021 Academic Year
Foundation Scholarship Money Awarded for 2020-2021 Academic Year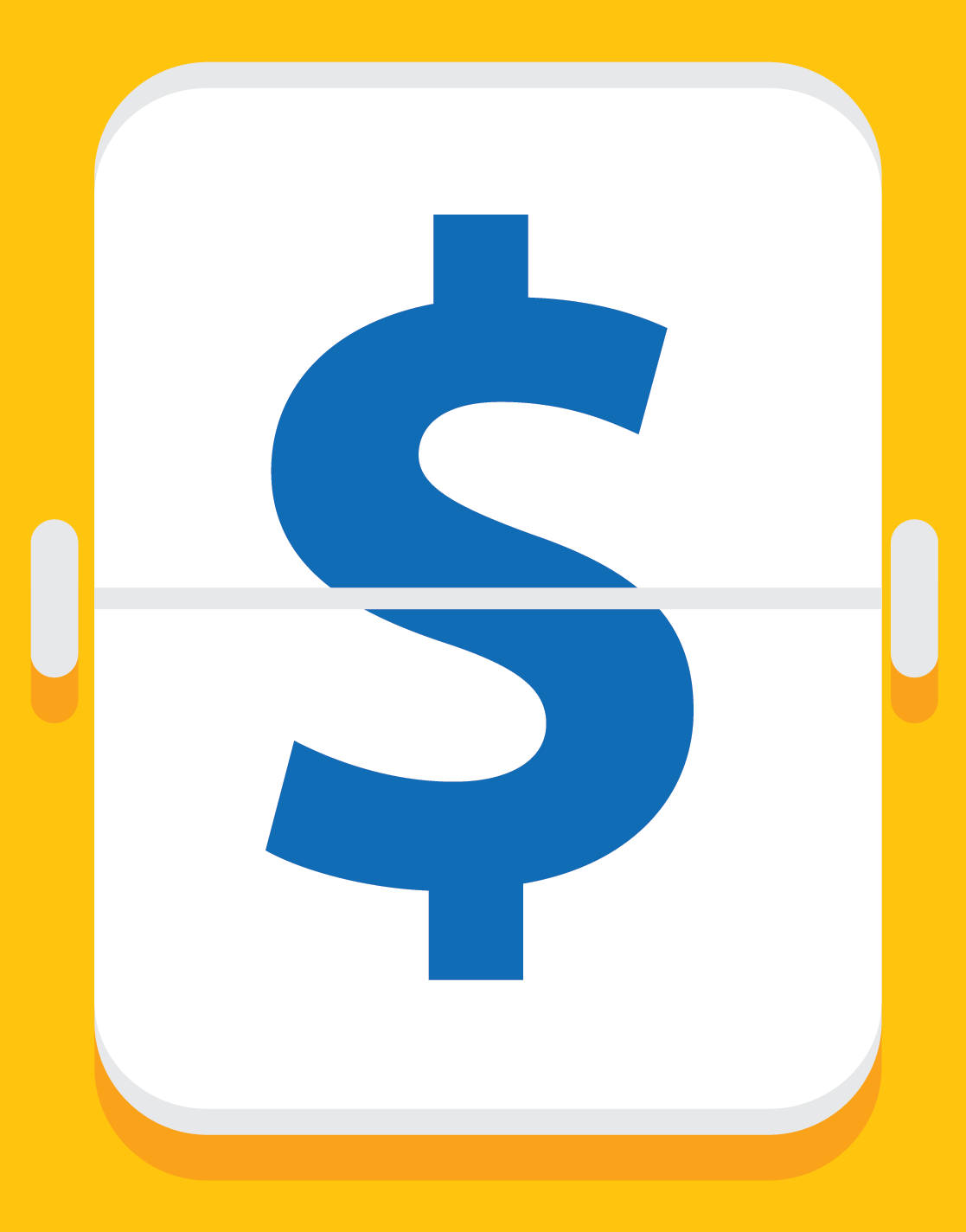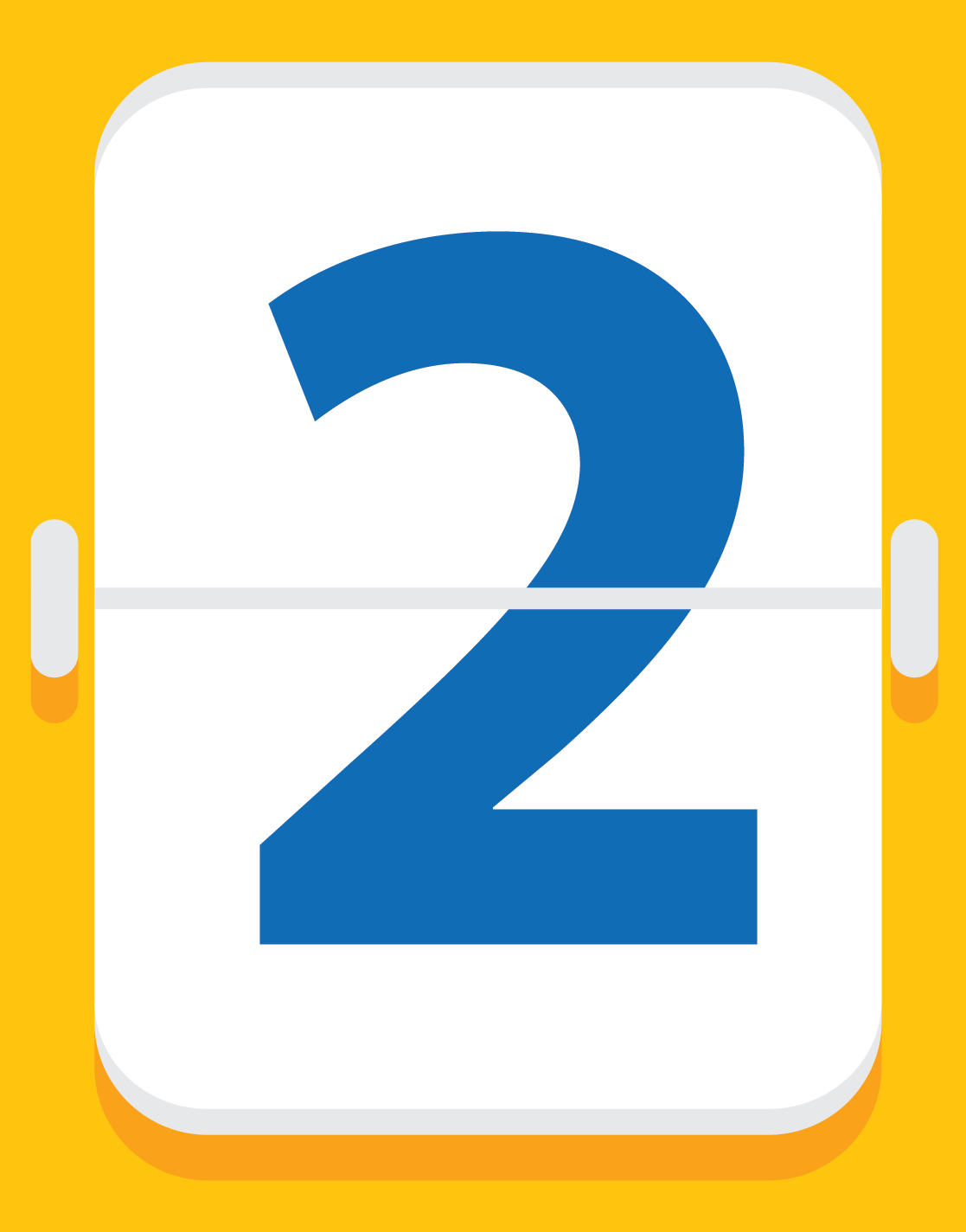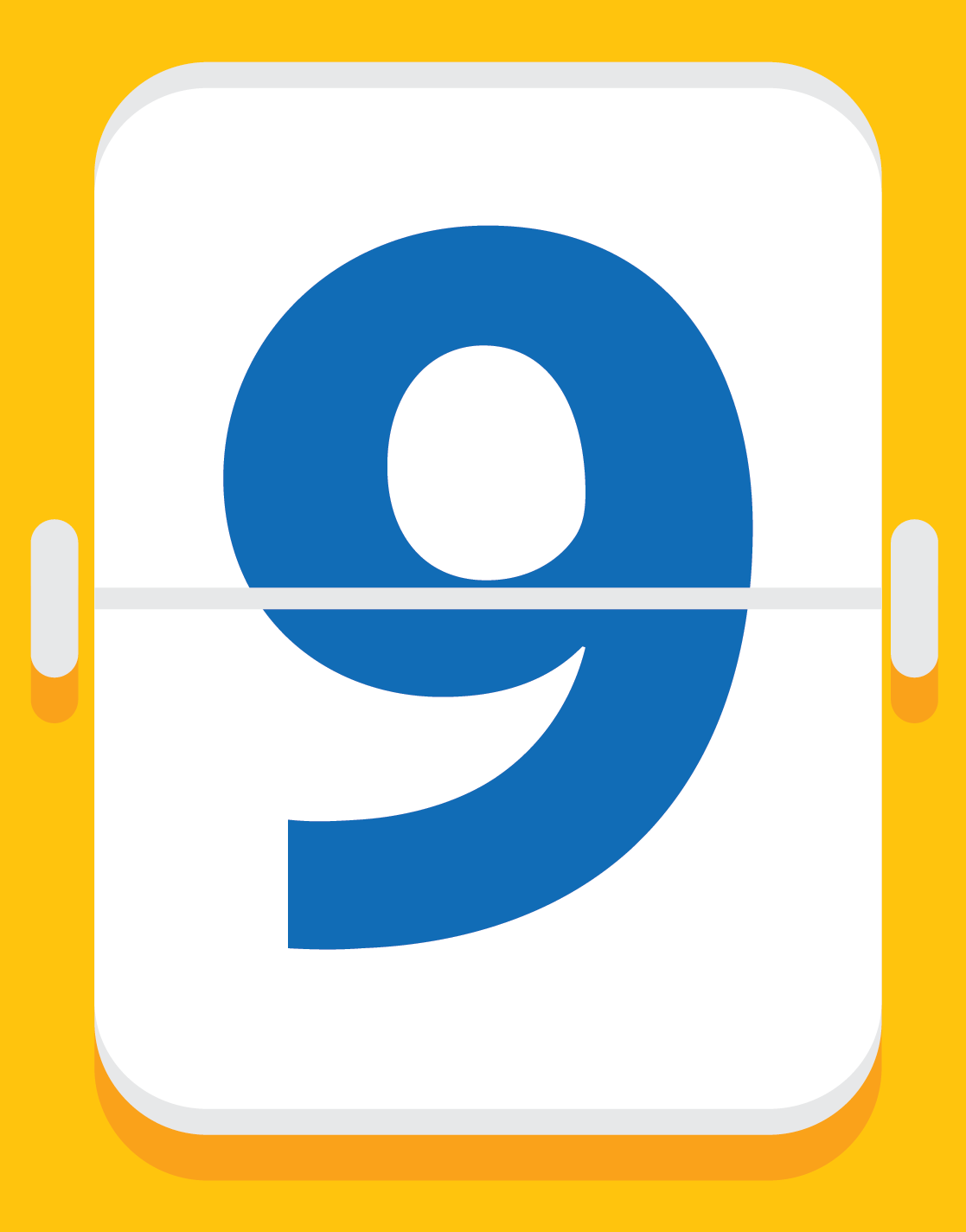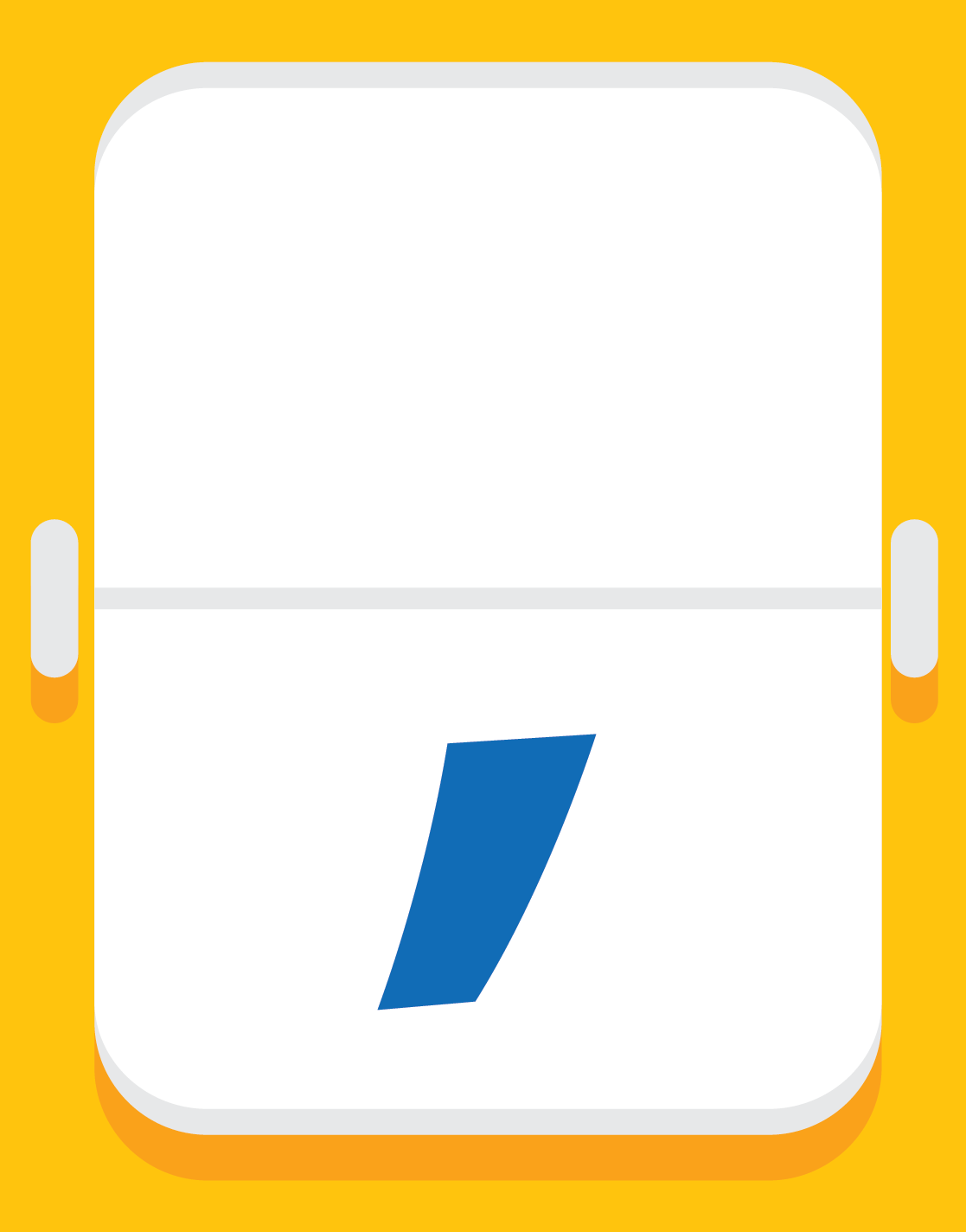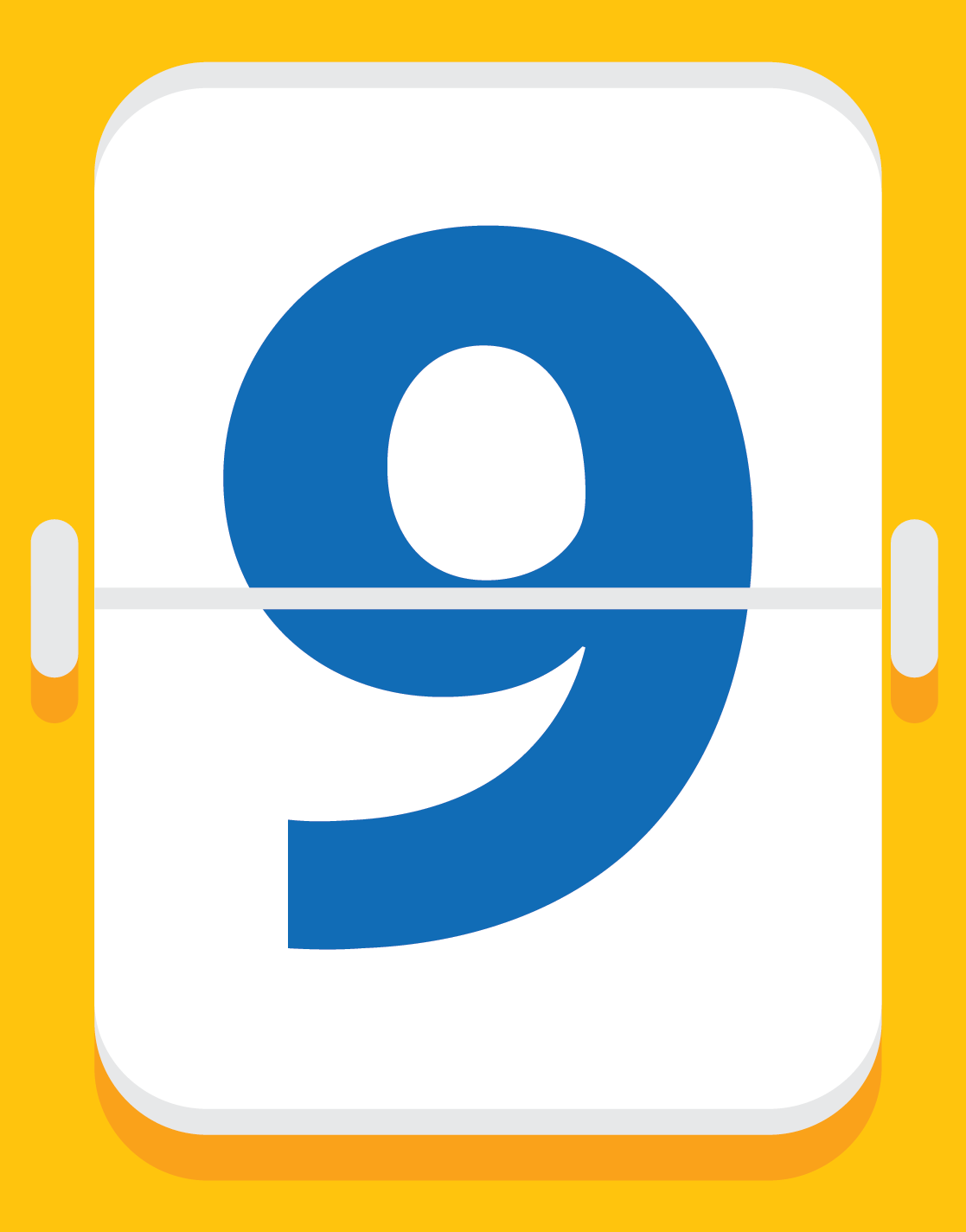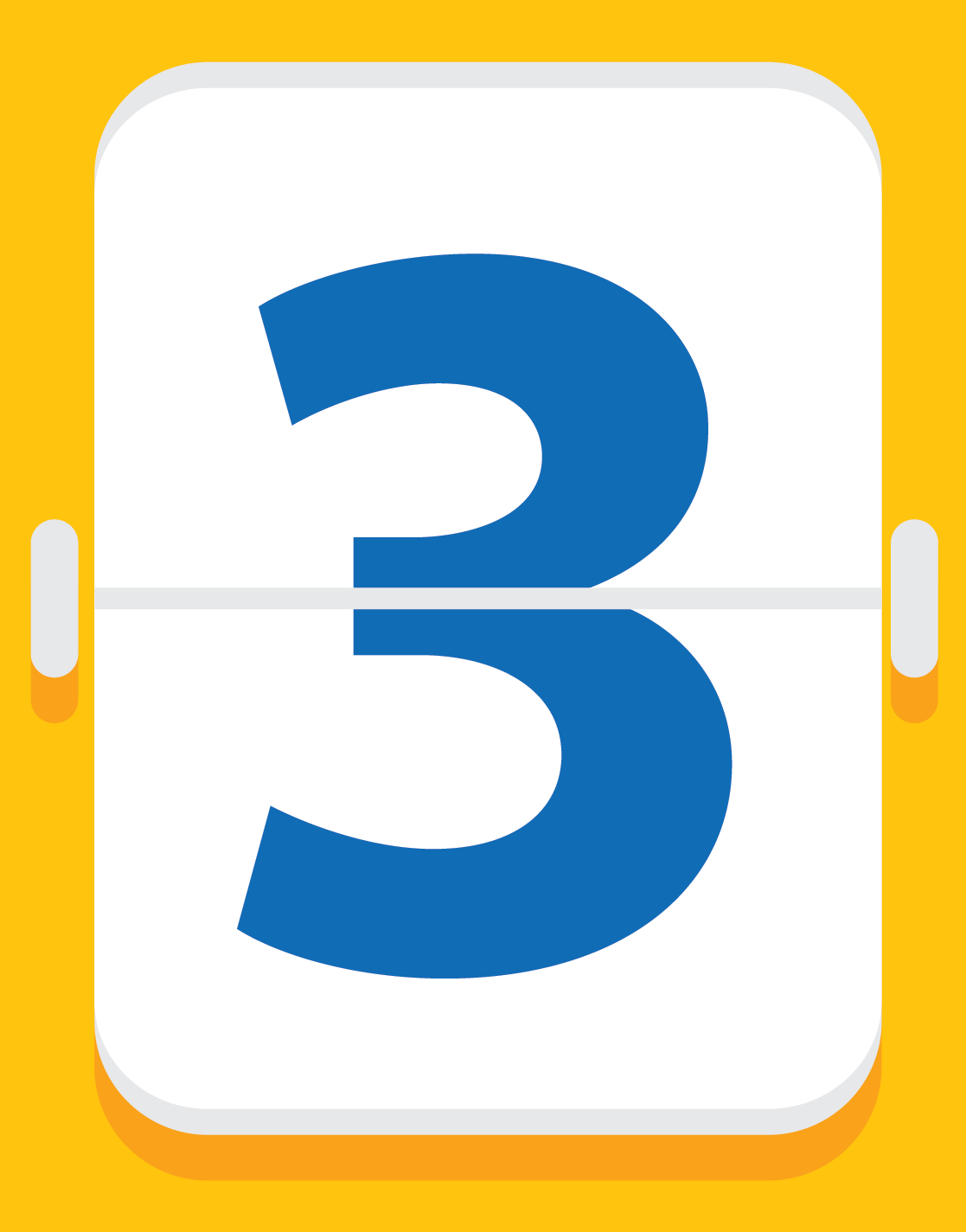 "Through your generous donations to me and all the other students, we have been able to push ourselves through college here at LCCC. I will be able to pursue my dream thanks to you."

– Abby Sherrod, Agriculture Business

"LCCC Donors have allowed me to go to school for business, which is something I've always wanted to do. I'm extremely grateful for everything that they have been able to contribute to my education, and I won't let them down."

– Hayden Hassinger, Business Management

"I wanted to say thank you for choosing me as a recipient. I was able to pay off the 2020-2021 school year and afford all my books. I know that not everybody has that luxury during these unprecedented times."

– Dayton Crocker, Education

"Challenges, dreams, and a non-traditional student ... This was my main formula last Fall of 2019, but thanks to the generosity of LCCC donors, I can focus more on my dreams and be ready for my next steps toward my career."

– Yennifer De Carrillo, Elementary Education
2020 LCCC Scholarship Recipient Acott, Malorie
2020 LCCC Scholarship Recipient Aydelott, Amaley
2020 LCCC Scholarship Recipient Beard, Arika
2020 LCCC Scholarship Recipient Bernabeu, Aubrey
2020 LCCC Scholarship Recipient Bernabeu, Aubrey
2020 LCCC Scholarship Recipient Bernabeu, Aubrey
2020 LCCC Scholarship Recipient Bernabeu, Aubrey
2020 LCCC Scholarship Recipient Bernabeu, Aubrey
2020 LCCC Scholarship Recipient Bernabeu, Aubrey
2020 LCCC Scholarship Recipient Bonitatibus, Madeline
2020 LCCC Scholarship Recipient Branscom, Grace
2020 LCCC Scholarship Recipient Brennecke, Karl
2020 LCCC Scholarship Recipient Brinegar, Emily
2020 LCCC Scholarship Recipient Buettner, Jordyn
2020 LCCC Scholarship Recipient Bylow, Abigael
2020 LCCC Scholarship Recipient Cameron, Taylor
2020 LCCC Scholarship Recipient Candiracci, Lauren
2020 LCCC Scholarship Recipient Cook, Jennaqua
2020 LCCC Scholarship Recipient Creswell, Jessica
2020 LCCC Scholarship Recipient Crocker, Dayton
2020 LCCC Scholarship Recipient Cruz, Nicolas
2020 LCCC Scholarship Recipient Cruz, Nicolas
2020 LCCC Scholarship Recipient Cruz, Nicolas
2020 LCCC Scholarship Recipient Cruz, Nicolas
2020 LCCC Scholarship Recipient Cvar, Josiah
2020 LCCC Scholarship Recipient DeCarrillo, Yennifer
2020 LCCC Scholarship Recipient Defratis, Tyler
2020 LCCC Scholarship Recipient Diaz, Crystal
2020 LCCC Scholarship Recipient Diaz, Crystal
2020 LCCC Scholarship Recipient Dolph, Allison
2020 LCCC Scholarship Recipient Doss, McKenna
2020 LCCC Scholarship Recipient Evans, Lauren
2020 LCCC Scholarship Recipient Forest, Jennifer
2020 LCCC Scholarship Recipient Forest, Jennifer
2020 LCCC Scholarship Recipient Gains, Jarod
2020 LCCC Scholarship Recipient Garetto, Courteney
2020 LCCC Scholarship Recipient Garetto, Courteney
2020 LCCC Scholarship Recipient Garetto, Courteney
2020 LCCC Scholarship Recipient Garey, Ryley
2020 LCCC Scholarship Recipient Garey, Ryley
2020 LCCC Scholarship Recipient Green, Taylor
2020 LCCC Scholarship Recipient Griess, Erin
2020 LCCC Scholarship Recipient Hamilton, Justin
2020 LCCC Scholarship Recipient Hassler, Victoria
2020 LCCC Scholarship Recipient Hassler, Victoria
2020 LCCC Scholarship Recipient Hershey, Bob
2020 LCCC Scholarship Recipient Hollmann, Mark
2020 LCCC Scholarship Recipient Holub, Tracy
2020 LCCC Scholarship Recipient Holub, Tracy
2020 LCCC Scholarship Recipient Hopper, Brett
2020 LCCC Scholarship Recipient Hunter, Lisa
2020 LCCC Scholarship Recipient Jacobs, Kaitlyn
2020 LCCC Scholarship Recipient Kasymova, Dariia
2020 LCCC Scholarship Recipient Kerbo, Brianna
2020 LCCC Scholarship Recipient Knobloch, Casey
2020 LCCC Scholarship Recipient Lange, Bailey
2020 LCCC Scholarship Recipient Mayes, Shayla
2020 LCCC Scholarship Recipient Mayes, Shayla
2020 LCCC Scholarship Recipient Meredith, Teri
2020 LCCC Scholarship Recipient Meredith, Teri
2020 LCCC Scholarship Recipient Nielsen, Ryen
2020 LCCC Scholarship Recipient Pastoriza, Jessica
2020 LCCC Scholarship Recipient Pastoriza, Jessica
2020 LCCC Scholarship Recipient Pastoriza, Jessica
2020 LCCC Scholarship Recipient Pecenka, James
2020 LCCC Scholarship Recipient Peterson, Amy
2020 LCCC Scholarship Recipient Peterson, Amy
2020 LCCC Scholarship Recipient Plymale, Keira
2020 LCCC Scholarship Recipient Rabago, Kyrrah
2020 LCCC Scholarship Recipient Rabago, Kyrrah
2020 LCCC Scholarship Recipient Riddle, Challeni
2020 LCCC Scholarship Recipient Rieger, Annica
2020 LCCC Scholarship Recipient Redding, Kendra
2020 LCCC Scholarship Recipient Rogers, Christian
2020 LCCC Scholarship Recipient Rosner, Addysen
2020 LCCC Scholarship Recipient Rosner, Addysen
2020 LCCC Scholarship Recipient Seufer, Tamara
2020 LCCC Scholarship Recipient Seufer, Tamara
2020 LCCC Scholarship Recipient Shamshi, Abiha
2020 LCCC Scholarship Recipient Silvey, Kailey
2020 LCCC Scholarship Recipient Skarohlid, Noah
2020 LCCC Scholarship Recipient Smith, Katerina
2020 LCCC Scholarship Recipient Smith, Lauren
2020 LCCC Scholarship Recipient Sorrow, Jordyn
2020 LCCC Scholarship Recipient Stielow, Dylan
2020 LCCC Scholarship Recipient Strain, Carter
2020 LCCC Scholarship Recipient Straw, Christina
2020 LCCC Scholarship Recipient Sweeter, Dylan
2020 LCCC Scholarship Recipient Tah, Rosaline
2020 LCCC Scholarship Recipient Thompson, Tatiana
2020 LCCC Scholarship Recipient Tomanek, Carolyn
2020 LCCC Scholarship Recipient Tomanek, Carolyn
2020 LCCC Scholarship Recipient Triplett, Risikat
2020 LCCC Scholarship Recipient Valentine, Ranee
2020 LCCC Scholarship Recipient Valentine, Ranee
2020 LCCC Scholarship Recipient Valentine, Ranee
2020 LCCC Scholarship Recipient Vigil, Philip
2020 LCCC Scholarship Recipient Walker, Madison
2020 LCCC Scholarship Recipient Walker, Madison
2020 LCCC Scholarship Recipient Walker, Madison
2020 LCCC Scholarship Recipient Westover, Jacob
2020 LCCC Scholarship Recipient Wisdorf, Desiree
2020 LCCC Scholarship Recipient Wright, Erika
2020 LCCC Scholarship Recipient Wright, Erika
2020 LCCC Scholarship Recipient Yates, Brianna
2020 LCCC Scholarship Recipient Young, Breanna
* Not all recipients submitted photos
2020-2021 LCCC Foundation Scholarship Recipients
Abernathy Science Scholarship
Andrea Hopkins
Agnes Nair Memorial Scholarship
Rosaline Tah
Allison Haggberg
Erin Griess
Jacob Haggberg
Hailey Poteet
Albert & Betty Watenpaugh Scholarship
Tyler Morris
Alex Frye Memorial Scholarship
Katelyn Gehrig
Alfred and Mabel Harris Family Scholarship
Abigael Bylow
Vasti Acosta
Chenoa Shkoza
Alicia Brown Scholarship
Kelly Duplantis
Allied Health Field Scholarship
Robert Hershey
Alpha Delta Kappa Honorary Scholarship
Alina Tavelli
Amaley Aydelott
Amanda S. & Oscar W. Schmale Memorial Scholarship
Mariah Pena
Deborah Gulley
Aubrey Bernabeu
ANB/Sturm Family Foundation GED-to-College Transitions Scholarship
David Malcom
Andrea C. Easton Memorial Dental Hygienist Scholarship
Austin Brink
Andrikopoulos Family - #2 Scholarship
James Pecenka
Joni Roberts
Kathrine Mendoza
Leticia Lucero-Avila
Valeria Morales
Zoe Stone
Sydney Stewart
Zachary Mills
Andrikopoulos Family Scholarship
Esmeralda Chacon
Maegyn Rawlings
Melissa Tessiatore
Angie's Spirit Award Scholarship
Alexander Dettmers
Anna Vondrak Memorial Scholarship
Bryan Kelly
Anne Foley Memorial Scholarship
Darcy Henson
Anne Wolff Memorial Scholarship
Ashley Bean
Apperson & Mason Scholarship
Jordon Lackey
Arden G Epler Family Trust Scholarship
Danessa Daughtery
Art Ellis Scholarship
Bodhi Gibson
Arthur & Cynthia Schultz Scholarship
Jaden Hesford
Attilio Bedont "I am Driven to Succeed" Scholarship
Dylan Stielow
Augusta C. Peterson Memorial Scholarship
Onyx Jackson
Philip Vigil
AW Burgess Memorial Scholarship
Jaden Hesford
B.J. & Frances Rush Caldwell Memorial Scholarship
Mariana Carvajal
Barb Fuller Memorial Scholarship
Kayleena Ott
Barber, Dixon, & Whittenberger Radiography Scholarship
Melissa Zeglen
Bergetta, Samuel & Marius Wilson Memorial Scholarship
Kathrine Odom
Betty Marsh Memorial Scholarship
Jordyn Sorrow
Beverly Elrod Cherishes Children Scholarship
Melissa Scafe
Bikers for Education Scholarship
Annie Shay
Bill and Cindy Pomeroy Scholarship
Mikayla Harris
Bill and Kathryn Ennis Motivational Scholarship
Makenzie Valerio
Bill Long Criminal Justice Scholarship
Cassidy Weibel
Bill McCoy Memorial Scholarship
Dariia Kasymova
Bill Smith Scholarship
Tashana Schrader
Black Hills Energy Wind Energy Scholarship
Russell Herman
Bob Cox Health Science Scholarship
Laura Davis
Brian Dowdy Memorial Scholarship
Carter Strain
Burns Masonic/R White Nursing Scholarship
Ranee Valentine
Buzz Davis/ Laramie County Silent Witness Crimestoppers Scholarship
Kaitlyn Hogan
Byron & Alice Orton Scholarship
Alaina Fauber
Candy Van Dyke Investigative Reporting Award
Janel Bruner
Carol & Earl Kabeiseman Scholarship
Alayna Tudor
Cody Hash
Erica Wright
Stacia Olson
Carrie Dailey Memorial Scholarship
Jennifer Brickhouse
Casey McKee Memorial Scholarship
Makiya Johnson
Cathy McDowell Ellis PEO Chapterz Scholarship
Samantha Hensley
Charles & Kay Bohlen Scholarship
Tracy Holub
Charles W. Holden Memorial Scholarship
Elizabeth Hirschauer
Charlie Moore Scholarship
Kaycee Warner
Zoey Martinez
Madison Walker
Aubrey Bernabeu
Chencho Rodriguez Memorial Scholarship
Gavin Lobmeyer
Cheyenne Chamber of Commerce Red Carpet Business Committee Scholarship
Carter Strain
Cheyenne Physician's Scholarship
Brianna Moore
Cheyenne Postal Service Scholarship
Madeline Bonitatibus
Cheyenne Sunrise Rotary Centennial Project Scholarship
Casey Hartranft
Cheyenne Sunrise Rotary Centennial Project Scholarship
Tiffany Aumiller
Christophere Foianini Memorial Scholarship
Leah Cruz
Chuck Bonomo Memorial Scholarship
Payton Feyder
Clark Wissler Anthropology Scholarship
Dally Nichols
Col. Stan Warne Memorial Scholarship
Jalissa Fletcher
Colonel Bob and Val Rodekohr Scholarship
Megan Burr
Colonel Gerald and Marian Luce Scholarship
Ciara Wheeler
Colorado/Wyoming Association of Women for Education Scholarship
Sophia Wood
Connie,Jim and Jimmy Johns Scholarship
Dani Pebbles
Cowgirls of the West Scholarship
Jennaqua Cook
Cox Family Scholarship
Kassidy Riekens
CRMC Volunteers Past President Scholarship
Christian Rogers
CRMC Volunteers Past President Scholarship
Dawn Smith
CRMC Volunteers Past President Scholarship
Grace Branscom
Paige Blevins
Teri Meredith
Sydney Stewart
D.A.R.E. Scholarship
Amanda Yearsley
Dan C Hinkle MD Memorial Scholarship
Sarah Martin
Daniel Michael Jones Memorial Scholarship
Matthew Adams
Daughters of Penelope Scholarship
Amanda Yearsley
Davis Elementary School PTO Scholarship
Shaun Davis
Davis Family Book Fund
Kyrrah Robago
Davis Family K & T Scholarship
Jarod Gains
Aubrey Bernabeu
Dean Bartow Educational Journey Scholarship
Melissa Tessiatore
Debora and John Kaiser Scholarship
Adrianna Riekens
Debora Retz Memorial Scholarship
Lauren Candiracci
Mariah McDougall
Erica Wright
Lauren Ross
Delta Kappa Gamma-Upsilon Chapter Scholarship
Kyrrah Rabago
Rylee Nichols
Savannah Conner
Bethany Burke
Deming-Miller Elementary School Alumni Scholarship
Megan Wentworth
Denise and Randy Fetzer Scholarship
Riyad Saif
Samantha Hensley
Dennis A. Gatchell Engineering Scholarship
Adam Sorensen
Diane Kaysen's "Incite the Muse" Scholarship
Crystal Diaz
Diantha O. Pearmain Memorial Fund
Abiha Shamshi
Declan Domyan
Larissa Sitzler
Dola Edington-CNA Caring Spirit Scholarship
Elizabeth Horn
Donald and Gayle Langmo Scholarship
Danette Sheridan
Donna Torvik Memorial Scholarship
Morgan Barney
Donovan Scholarship
Matthew Bird
Dorothy Lastra Collins Memorial Scholarship
Callie Lopez
Dorris L. Sander Memorial Scholarship
Amaley Aydelott
Doug Beach Memorial Scholarship
Courteney Garetto
Dr. Dean and Karen Schroeder Scholarship
Ann Dickinson
Jerrica Dunivent
Mariah Norwood
Dr. Larry and Vicki Parker Meuli Scholarship
Lauren Ross
Dwight Bonham Memorial / Kiwanis Club Scholarship
Tanya Ferman
Ed Rabou Excellence in Agriculture Award
Caden Callaway
Ed Rabou Memorial Scholarship
Casey Huckfeldt
Edington Family Education Scholarship
Zane Hayden
Edington Family International Student Scholarship
Larissa Sitzler
Declan Domyan
Edington Family Scholarship
Mandy Mauchley
Edythe Nelsen & Ethel Herrin Memorial Scholarship
Jaden Hesford
Elizabeth Chambers "Friendship" Scholarship
Darius Vega
Elvah C. Carlstrum Scholarship
Dylan Sweeter
Enterprise Business Scholarship
Hayden Hassinger
Eric Allen Emery Scholarship
Adam Sorensen
Esther and John Clay Art Scholarship
Alexander Jennings
Kytrul Roof
Matteo Ricciardi
Tatiana Thompson
Briana Villa
Lyndsey Eller
Amy Peterson
Fay Family Scholarship
Darcy Henson
First Cheyenne Federal Credit Union Scholarship
Jordan Golding
Alyssa Trujillo
First Presbyterian Church in Honor of Irmgard Meyer
Lucas Baten Pu
Floreine E. Clark Memorial Scholarship
Jennifer Forest
Floyd & Helen Derr Memorial Scholarship
Lauren Smith
Jonathan Brotherton
Fontaine Yeoman Memorial Scholarship
Morgan Van Der Zalm
Teri Meredith
Francis & Jimmie Thornton Scholarship
Fang Fang Lo
Frank and Dorothy Rabou Memorial Scholarship
Emily Brinegar
Fraternal Order of Police Scholarship
Jalissa Fletcher
Friends of Jim and Lisa Murphy Scholarship
Karl Brennecke
Friendship Force Club of Cheyenne International Student Scholarship
Larissa Sitzler
Declan Domyan
Gail Chaimson Horst Memorial Scholarship
Krista Gartner
Gamma Alpha Chapter of Tau Kappa Epsilon Scholarship
Stephen Burke
General Wing Family Scholarship
Sierra Hoock
Genevieve Ravenscraft Memorial Scholarship
Amethyst Massman
George J. Griego Memorial Scholarship
Clarissa Antunez
George McIlvaine Memorial Scholarship
Garrett Long
George Woolsey Memorial Scholarship
Colby Lamb
Gerald & Dorothy Worth Scholarship
Tracy Holub
Gerald & Jessie Chambers Good Citizen Scholarship
Cameron Powell
Gerrie Bishop Scholarship Fund
Kylie Mathews
Golden Eagle Athletic Scholarship (5002)
Anna Martinez
Elizabeth MacKendrick
Emma Bonney
Erik Oliver
Jaxon Bridge
Grant T. Palmquist Memorial Scholarship
Mylie Tarnowski
Greek Festival Scholarship
Sydney Stewart
Gronenthal Family Scholarship
Noah Skarohlid
H.O.P.E., Hispanic Organization for Progress and Education Scholarship
Carlitos Reyes
Grant Redman
Kaitlynne Chacon
Kobe Garcia
H. Smith Shumway L.D.S. Seminary Scholarship
Taylor Green
Bethany Burke
Hallingbye Family Scholarship
Brianna Parry
Hargett Family Scholarship
Alexis Luevano
Harry C Vaughan Scholarship
Mark Hollmann
Hazel K Johnson Veteran's Scholarship
Heather Gondek
Melissa Helms
Adrianna Riekens
Kassidy Riekens
Zachary Mills
Richard Brown
Hazel K Johnson Vocational Scholarship
Brianna Kerbo
Riley Valentine
Zoe Stone
Jason Cruz
Jessica Tammen
Maegyn Rawlings
Kristina Glover
Ranee Valentine
Chenoa Shkoza
Aubrey Bernabeu
Heiduck Family Scholarship
Kaitlyn Shipp
Heiduck Family-Never Give Up Scholarship
Casey Huckfeldt
Helen E. Bates "Never Give Up" Scholarship
Dayton Crocker
Brandon Randall
Shayla Mayes
Helen G. Miller Memorial Scholarship
Shelby Heilbrun
Hell on Wheels Rodeo Scholarship
Jacob Wright
Helping the Future - Human Services Scholarship
Amanda Yearsley
Henderson Elementary Alumni Scholarship
Brett Hopper
Henning Family Scholarship
Michael Meier
Herman "Bud" Lingle Memorial Scholarship
Rico Alvardo
Hirst Applegate LLP Paralegal Scholarship
Hope Hamel
Hobbs Elementary School PTO Scholarship
Justin Hamilton
HollyFrontier Cheyenne Refining LLC Scholarship
Madelyne Nielsen
Home Instead Senior Care Scholarship
Macy Palmer
Ira Trotter Memorial Scholarship
Piper Sell
Isaac Salas Memorial Scholarship
Kobe Garcia
J. Arling, Edvina and Al Wiederspahn Scholarship
Austin Salazar
Felizia Sena
J.O. Reed Vocational Scholarship
Kristina Glover
J.P. Whipp Memorial Scholarship
Allison Dolph
J.W. Crader, Sr. & EllaMae Crader Scholarship
Leah Cruz
Nicolas Cruz
Jack F Mueller Scholarship
Shaylee Standage
Brian Romero
Jackson Family Scholarship
Christopher Goit
James and Vicki Medina Family Fund Scholarship
Clarissa Antunez
James Arellno, PFC Memorial Scholarship
Zachary Mills
Jan and W.M. Stalcup, Jr. Dedication to Education Fund
Alexis Martinez
Katelyn Smith
Kendra Redding
Janice Munker Paralegal Scholarship
Addysen Rosner
Jean Cotton DVM Memorial Scholarship
Tamara Seufer
Jeff Lundberg Memorial Scholarship
Kyrrah Rabago
Jeri and Dave Griego Scholarship for Accounting and Business Excellence
Christina Straw
Jerry and Nancy Crader Business Scholarship
Nicolas Cruz
Jim and June Trudeau Scholarship
Garrett Koslosky
Tanner Pace
Jim Brewer, Gerald Garcia, & Donna Kailey Memorial Scholarship
Jennifer Brickhouse
Jim Lamprecht Memorial Scholarship
Katlyn Jennings
Joan and Esten Ray Scholarship
Abiha Shamshi
Joe Anne Sanford Memorial Scholarship
Gwendolyn Simonson
Joe Kotze and Mary Johns Memorial Scholarship
Casey Knobloch
Joe Robbie Scholarship
Jenny Marrufo
John & Jane Glode Scholarship
Noah Espino-Kenedy
John A. Lang Memorial Scholarship
Kianna Blackburn
John and Brenda Lyttle Theater Scholarship
Kylee Hallada
John and Edna Meena Scholarship
Krista Gartner
John McHenry Memorial Scholarship
Isabelle Lovato
Ciara Wheeler
John Pederson Family Scholarship
Joshua Schilt
John Phillips Memorial Scholarship
Tatum Schwindt
Johnnie McKinney Memorial Scholarship
Shira Marks
Johnnie McKinney Memorial Scholarship
Toshia McIntyre
Jon E VonKennel Memorial Scholarship PEO Chapter Z
Aubrey Bernabeu
Jose and Melanie Fierro Scholarship
Brian Romero
Judy & Hugh Ivester Scholarship
Jessica Haldy
Kathryn Smith Business Scholarship
Tamara Seufer
Kathy Carley Gamble Memorial Scholarship
Ashley Bean
Kay and Jerry Jessen Family Scholarship - Chapter Z – PEO
Katelyn Grant
Kay and Jim Barr Scholarship for Educators
Kelly Duplantis
Ken and Norma Jean Fogg Scholarship
Ashley Lewin
Kevin and Esther Byrne Endowment
Omotola Adewuyi
Megan Davis
Melissa Tessiatore
Kimberly Prigge Munson Memorial Scholarship
Cherise Deherrera
King Ranch Company, Limited Partnership Scholarship
Jack Laing
Kiwanis Club of Cheyenne Ag Scholarship
Taylor Cameron
Kristi's Magic Scholarship
Tiffany Weber
Ladies of the Elks Scholarship
Larissa Sitzler
Laird/Lewis Familes Spirit Scholarship
Tyler Defratis
Lane Family Scholarship
Trace Johnson
Laramie County Association for Children with Learning Disabilities Scholarship
McKenna Doss
Laramie County Peace Officer's Assoc./Brandan Wilkins Memorial Scholarship
Kaitlyn Hogan
Laramie GM Auto Center Scholarship
Joshua Schlit
Laramie Police Department Foundation Scholarship
Cody Keller
Larry & Sheila Vossler Memorial Endowment
Jordyn Buettner
Latin American Association, Inc. Scholarship
Rebecca Sanchez
LCCC Alumni Scholarship
Kendra Tunnicliff
LCCC Dental Hygiene Scholarship
Marilee Wayner
LCCC Employee Sponsored Scholarship
Cindy Robles-Garcia
Daniel Garcia
Jonathan Brotherton
LCCC Foundation Nursing Scholarship
Mandy Erwin
LCCC Trustee Scholarship
Jessica Haldy
Leadership Cheyenne Class of 2006-2007 Scholarship
Mariah Pena
LeClercq "Le" Jones Kiwanis Club Scholarship
Madison Yeager
Leif Nott Memorial Scholarship
Mariah Watkins
Let-R-Buck Scholarship
Ryley Garey
Lewis E. Bates Journalism Scholarship
Carolyn Tomanek
Linda Panopoulos Math Scholarship
Aaron Thomas
Liz and Sam's Special Spirit Scholarship
Jessica Pastoriza
Lorna McIlvaine Scholarship Endowment
Arika Beard
Kylie Carson
Riley Myers
Savannah May
Jacob Wright
Lowell J. Lamprecht Memorial Scholarship
MollyJo Dominguez
Shira Marks
Annie Shay
Courteney Garetto
Jessica Pastoriza
Lt Col Charles Munier Scholarship
Richard Brown
Ludvik "Vik" Pfeifer Memorial Scholarship
Aaron Thomas
Marcy Helser Education Scholarship
Breanna Young
Mark Alan Doherty Memorial Endowment
Andrea Becerra
Jessica Church
Megan Davis
Mark Alan Doherty Memorial Endowment
Morgan Barney
Mark and Patsy Stege Family Scholarship
Lisa Hunter
Mark Carson Family Endowment
Abigail Sherrod
Callie Printz
Challeni Riddle
Chance Derner
Dallas Baker
Hayly Knighten
Hunter Skalsky
Nicole Sagner
Peyton Kottwitz
Martie and Bruce Curl Scholarship
Brianna Moore
Martin and Opal Petersen Family Scholarship
Eric Thompson
Martin Luther King Memorial Book Scholarship
MacKenzie VanLeer
Mary & Clarence Surdam Memorial Scholarship
Dally Nichols
Mary Bell Guthrie Scholarship
Ashley Laughlin
Mary E McDonald Scholarship
AriOnna Medina
Mary Jane Carpenter History Scholarship
Ashley Nowlin
Erin Garcia
Mary Kay & E. Lawson Schwope Heritage Scholarship
Yennifer De Carrillo
Morgan Barney
Mary Lou Burr Scholarship
Danette Whitney
Mary Lu Langaas Memorial Scholarship
Ranee Valentine
Mary McIlvaine Nursing Scholarship
Angela St Clair
Annica Rieger
Hannah Clapper
Elizabeth Horn
Mary V. Ostlund Nursing Scholarship
Melissa Daniele
Maurice and Bonnie Brown Family Scholarship
Ethan Mathis
Grace Roswadovski
Paige Blevins
Rigan McInerney
McGee, Hearne & Paiz Scholarship
Brianna Yates
Mechanical Systems Scholarship
Angel Lopez
Megan McIntosh/Brent Twitchell Memorial Nursing Fund
Amy Peterson
Merrell Family Radiography/Sonography Scholarship
Danette Whitney
Michael Noonan Memorial Scholarship
Daniel Garcia
Mickey and Pat Hall Memorial Scholarship
Mallory Kolkman
Mike Dignan Memorial Scholarship
Crystal Diaz
Mohamed & Fatma Business and Career Scholarship
Hayden Hassinger
Morris D. Kemper Scholarship
Ryley Garey
Myrick Family Scholarship
Rebecca Breckenridge
NAIFA Wyoming Southeast Scholarship
Jessica Creswell
Toshia McIntyre
Hayden Hassinger
Nathan L. Sherard Scholarship
Ramona Villapanda
Negich Family Scholarship
Kaylee Malgieri
Neil and Kay Emmons Family Scholarship
Madison Barbee
Nelson Family - Attention Homes Scholarship
Gabriela De La Cruz
Nick Panopoulos Communication/Theatre Scholarship
Cody Wilcox
Nona Gayle Scholarship
Jason Cruz
Norman S. Tucker Memorial Scholarship
Brett Hopper
Once in a Lifetime Dream Scholarship
Shayla Mayes
Palmquist Family "Going Back to College" Scholarship
Hadley Geigle
Pam and Mike DeMartin Family Scholarship
Kaitlin Wood
Paul and Colin Kaiser Memorial Scholarship
Sean Christensen
Paul Bruegman Memorial Scholarship
Ashley Odenbach
Paul Wood Jordan Memorial Journalism Fund
Carolyn Tomanek
PEO Legacy Scholarship
Jessica Pastoriza
PEO Sisterhood, Chapter AD Scholarship
Sophia Wood
Peter and Dina Harrison Scholarship
Evelyn Ordonez
Phi Theta Kappa - Alpha Omega Zeta Chapter Scholarship
Kaitlin Wood
Phyllis Bach Memorial Scholarship
Desiree Wisdorf
Pinnacle Bank Scholarship
Hailey Poteet
Pioneer Park Elementary Alumni Scholarship
Alina Tavelli
Pope Family Scholarship
Brandon Randall
PPA/Don Edwards Memorial Scholarship
Miranda Arballo
Prodigal Scholarship
Emily Ottolini
R.C. "Doc" Bishop Equine Scholarship
Malorie Acott
Skyler Brown
R.C. and Marcia Mead Family Endowed Scholarship
Rebecca Sanchez
Ralph and Beryl Cline Scholarship
Josiah Cvar
Trinity Lovato
Reiman Corp. Scholarship
Kali True
Restaino Family Scholarship
Megan Mensack
Ret. Msgt. Jerald A. Jones Memorial Scholarship
Greggory Drew
Richard A. Sanford Memorial Scholarship
Katilin Wood
Richard M. Baker Scholarship
Brandi Dunlap
Emily Rodriguez
Lauren Evans
Jessica Tammen
Kailey Silvey
Deborah Gulley
Kaitlin Wood
Chenoa Shkoza
Richard M. Baker Scholarship 2
Katherine Mendoza
Noah Espino-Kenedy
Kristina Glover
Robert & Ellyn Phillips Scholarship
Jordan Hayes
Elizabeth Horn
Robert & Rosalind Schliske Scholarship
Austin Sanders
Janel Bruner
Robert C. Jones Memorial Scholarship
Hailee Benton
Robert E. Rennard Memorial Scholarship
Aubrey Bernabeu
Robert G. & Rogene Boyd Education Scholarship
Abiha Shamshi
Julia Harvey
Kelly Castle
Reagan Cordell
Sara Hodge
Courteney Garetto
Hailee Benton
Robert G. Boyd Excellence in Agriculture Scholarship
Bailey Lange
Pacen Rowe
shley Odenbach
Ron & Julie Rabou Family Scholarship
Ashley LeAwin
Ronda Mahan Memorial/Elks Scholarship
Madison Walker
Rosalyn Wallach Baker Scholarship
Melinda Campbell
Rose Montgomery Scholarship
Grace Lowry
Roseine Church Memorial Scholarship
Leah Cruz
Rotary Club of Cheyenne Endowed Scholarship
Taylor Ott
Royce W Lane Memorial Laramie Kiwanis Scholarship
Kaylee Malgieri
Sally Prigge Memorial Scholarship
Kiara Kaser
Sandra Shmidl Memorial Scholarship
Sandra Todd
Schaffer Family Scholarship
Catalina Castelo
Schrag Family Scholarship
Madison Barbee
Scottish Rite Foundation of Wyoming
Jillian Destefano
Shawn Dubie Memorial Scholarship
Ian McGivney
Shirley Howard/Blue Federal Credit Union Scholarship
Brooke Nesvik
Simpson Electric Co. Scholarship
Madeline Bonitatibus
Sons of Italy - Mia Maria Chapter of Wyoming Scholarship
Bodhi Gibson
Source Office &Tech Shane & Loree Cox Family Scholarship
Ruth Huff
Southeast Wyoming District Dental Society Scholarship
Amber Woody
Stan and Mabel Guille Scholarship
Ramona Villalpando
Struempf Information Systems Scholarship
Zachary Mills
Surdam Family Scholarship
Abiha Shamshi
Ted Burri Memorial Scholarship
Jaycee May
Keira Plymale
The Property Exchange Scholarship Fund
Keely Cleveland
The Wind Energy Technology Scholarship
Russell Herman
Thomas E. and Donna "Joy" Kilty Engineering Scholarship
Victoria Hassler
Thomas G. Gorman Legal Studies Scholarship
Addysen Rosner
Three Hierachs Philoptochos Society Scholarship
Shayla Standoff
Timothy E. Cowley Scholarship
Ashlyn Bailey
Tom Bauman Memorial Scholarship
Stacia Olson
Tom Carroll Memorial Scholarship
Kimberly Tipsword
Trevor Jordan Memorial Scholarship
Clancy Goggin
Union Pacific Corporation Scholarship
Hayden Hassinger
Union Pacific Diesel Technology Scholarship
Jarod Grubbs
Owen Heinze
Union Pacific Honor Scholarship
Kali True
Val Cegelski McLeod Memorial Scholarship
Jacob Westover
Vern & Elsie Helmer Memorial Scholarship
Nicolas Cruz
Vietnam Veterans Descendants Scholarship
Amethyst Massman
Virginia and Edward Howshar MD Scholarship
Dalton Reutter
Kaitlyn Jacobs
Maraia Rubin
AriOnna Medina
W Alan Hughes Scholarship
Hailee Benton
Wal-Mart Scholarship
Victoria Hassler
Wayland H. Cato Jr. Endowed Scholarship
James Blackburn
Wayne and Edna Bishop Memorial Scholarship
Sandra Todd
Wells Fargo Bank Scholarship
Stephen Burke
Whiting High School Scholarship
Adam Sorensen
Willard H. Pennoyer, M.D. Medical Scholarship
Rigan McInerney
William E. Prigge Math Scholarship
Danette Sheridan
Wingspan "Cub Reporter" Scholarship
Austin Sanders
Wolfe Family Scholarship
Anya Jewel
Mychaela Jackman
Women's Civic League of Cheyenne Endowed Scholarship
Madison Mlinar
Wyoming Bank and Trust Scholarship
Oressa Heilig
Wyoming Heart Scholarship
Kailey Silvey
Wyoming Law Enforcement Family Scholarship
Cassidy Weibel
Wyoming Media Professionals Award for Leadership Scholarship
Janel Bruner
Wyoming National Guard Education Endowed Scholarship
Nicolas Cruz
Wyoming Paint Horse Club Scholarship
Madison Fehringer
Wyoming Pork Producers Council Scholarship
Chadron Hockley
Wyoming Pride Scholarship
Yusef Washington
X-JWC Club Scholarship
Jennifer Forest
Madison Walker
Yelton Family Scholarship
Drake Amundson
Youth Alternatives Scholarship
Olivia Bingham
Sarah Jackson
YWCA Scholarship
Risikat Triplett
Annie Shay
Deborah Gulley
Chenoa Shkoza
Zabka Family Nursing Scholarship
Katerina Smith