Service Learning
The Service Learning Initiative is a partnership between ServeWyoming, Community Colleges and High Schools in Wyoming. Service Learning combines classroom instruction with community service, focusing on critical, reflective thinking as well as personal and civic responsibility. Service Learning programs involve students in activities that address local, community-identified needs while developing their academic skills and commitment to their community.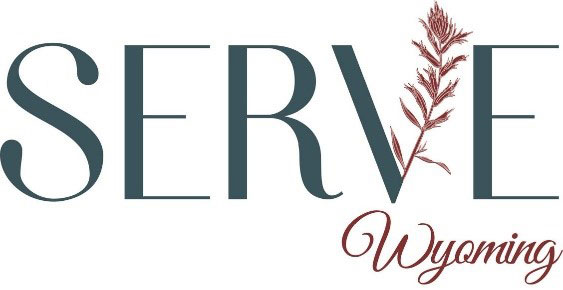 LCCC students have an opportunity to complete a short-term Service Learning Project at a Laramie County/Albany County non-profit or government agency while earning a $500 stipend upon project completion.
ServeWyoming is Wyoming's center for volunteerism and national service. ServeWyoming exists to help implement and coordinate the AmeriCorps programs, as well as build, maintain and mobilize the volunteer infrastructure we believe necessary to address the critical needs in the State. ServeWyoming collaborates with the AmeriCorps Volunteer Generation Fund (VGF) Service Learning as well as other AmeriCorps programs.
AmeriCorps is an independent agency of the United States government that engages more than five million Americans in service through a variety of stipend volunteer work programs in many sectors.
---
Application Forms
LCCC students have an opportunity to complete a Service Learning Project at a Laramie or Albany County non-profit or government agency. Students serve and complete a short-term project, about 10-20 hours in an area of interest to the student. The LCCC Service Learning Project team works with students to best match them with a project that matches their interests and areas of expertise.
Service Grants allow non-profit or government agencies to work with a Service Learner with the knowledge, skills and abilities to assist with a short-term, focused project designed to build capacity within the non-profit agency or organization. Laramie County Community College Service Learners are focused on serving in Laramie and Albany county but can also serve remotely with approved agencies in Wyoming.
Eligibility:
Be classified as a 501(c)3, be under the fiscal sponsorship of a 501(c)3 or be a program of a 501(c)3 or a public/governmental organization.
Be willing to seek new ways to improve and/or evaluate existing projects.
Be open to cooperate with ServeWyoming to conduct pre and post evaluation to determine measurable impact.
Be willing to work with other non-profits.
Be willing to complete ServeWyoming reports.
Demonstrate strong and passionate leadership.
Be willing to work with ServeWyoming to provide additional data as needed, upon completion of service grant.
Have at least one-full time employee or a designated volunteer committed to working with the pro bono consultant.
Signatures from both the non-profit's Board Chairperson and Executive Director.
Non-profit's operating budget.
Non-profit's profit and loss statement.
Non-profit's balance sheet.
Non-profit's tax exemption letter.
List of current board members.
The professional skilled volunteer Mentor is paired with a Student Service Learner to work with a non-profit on a specific Service Learning Project designed to build capacity within the non-profit. This Mentor works along with the Student Service Learner to provide them with any assistance and guidance needed throughout the project. Mentors are required to meet with the student and agency at the beginning of the project as well as have availability to respond to emails/calls from the Student Service Learning throughout the project. The Mentor also signs and verifies the successful completion of the project.