Join us for THE DAY BEFORE!
This fun-filled welcome event for new students will take place on-campus the day before classes start. You will have a chance to explore campus, find your classes, and make connections with your classmates and instructors! Plus, enjoy free lunch, a free t-shirt, and giveaways and prizes!
The Cheyenne event will take place on Tuesday, August 20 from 10:30 a.m. - 4 p.m.!
Laramie students: we are still working out the date for our Laramie The Day Before! Click here if you want to be notified when we have a date.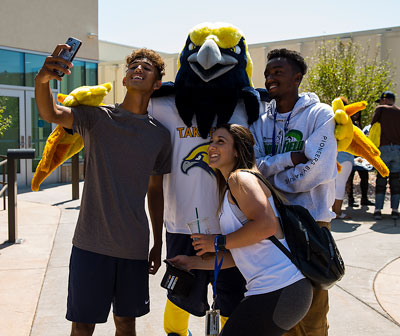 It's here! Come join us at the Cheyenne campus for The Day Before!
Who's Coming?
So far, 148 students are coming to The Day Before!
12
School of Arts and Humanities
53
School of Business, Agriculture, and Technical Studies
46
School of Health Science and Wellness
37
School of Math and Sciences
Check back here throughout the summer to see how many students have RSVPed for this event, and their fields of study!
Join the fun - mark your calendar and RSVP today!