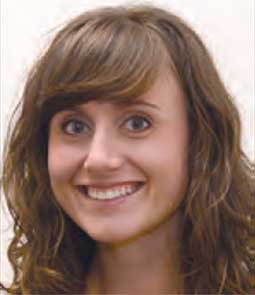 Courtney Springer
Instructor, Biology/Chemistry
Primary Phone: 307.778.1277
Office: Science Center 180
Dr. Courtney Springer is a biology, microbiology and chemistry instructor, research advisor and laboratory manager at Laramie County Community College, where she enjoys sharing her love of science with her students.
Before coming to LCCC, Courtney earned her B.A. in Medical Anthropology at the University of Texas at Austin, was a post baccalaureate in Chemistry and Biochemistry at the University of Houston, and then earned her Ph.D. in Biochemistry and Molecular Biology at Colorado State University, where she also taught life science and biochemistry courses. Her graduate research included structural investigation of the poliovirus 2CATPase protein and the RNA-dependent RNA polymerase, 3Dpol, and the role of these proteins in viral replication.
As an instructor, she strives to help students gain a deeper appreciation and excitement for science and she aims to provide guidance and support to help students achieve their goals.
When not in the classroom, Courtney enjoys spending time in the great outdoors with her family and friends.
Publications
Springer CL, Huntoon HP, Peersen OB. 2013. Polyprotein context regulates the activity of poliovirus 2CATPase bound to bilayer nanodiscs. J. Virol. 87:5994-6004.
Kempf BJ, Kelly MM, Springer CL, Peersen OB, Barton DJ. 2013. Structural features of a picornavirus polymerase involved in the polyadenylation of viral RNA. J. Virol. 87:5629-5644.