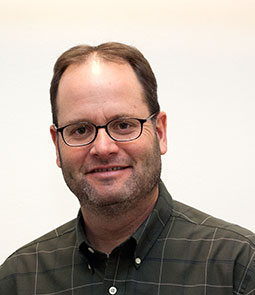 Leif Swanson
Instructor, English
Primary Phone: 307.778.1300
Office: Clay Pathfinder Building, Room 215
Degree Information:
Associate of Arts, Kirkwood Community College
Bachelor of Arts in English, University of Northern Iowa
Master of Arts in English, University of Northern Colorado
Areas of Instruction:
I have taught a variety of composition, literature and creative writing classes at LCCC.
Interests:
I enjoy reading, writing and a variety of outdoor interests, including river running, hiking, camping and cycling. I also enjoy taking long road trips. I've been an avid fan of the Chicago Bears for more than 30 years.
Professional Experience:
I created "Writing Your Life" and have been teaching it for more than a decade. I have also been involved in bringing writers to campus. I taught whitewater rafting and kayaking for the Physical Education Department for several summers.