12
JAN
Clay Pathfinder Building Ribbon Cutting - Jan. 12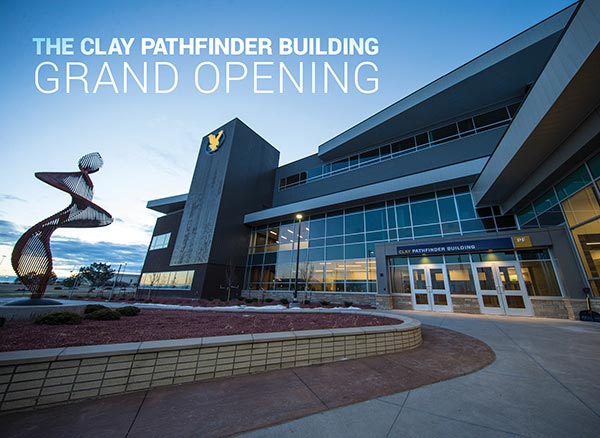 Please join us on Thursday, Jan. 12 at 1 p.m. in the main lobby as we celebrate the official grand opening of the Clay Pathfinder Building with a ribbon cutting and naming ceremony.
Remarks will be made by Dr. Joe Schaffer and Mr. John Clay.
This event is open to students, faculty, staff and the community.