23
OCT
"Trees" Exhibit - Oct. 23 - Dec. 4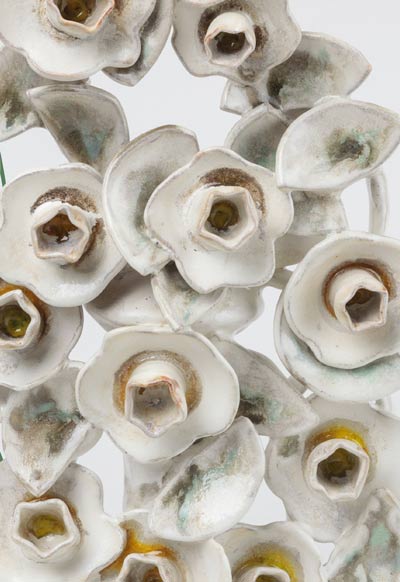 Artist Stephanie Kantor's exhibit "Trees" will be on display in the LCCC Esther & John Clay Fine Arts Gallery from Oct. 23 through Dec. 4. An artist reception will be held at noon on Monday, Oct. 23.
The exhibition, "Trees," will feature new ceramic sculpture situated in a created environment by Denver artist, Stephanie Kantor. Historically, Trees of Life exist throughout the world in various mediums such as visual arts, architecture, literature, and textiles; they are a symbol of immortality, fertility, the cyclical process of nature and life.
Kantor's trees reinterpret Mexican Trees of Life as homage to idiosyncratic memories or
Investigations of nature and floral motifs. Kantor will transform the space using painting,
wallpaper and cut screens to create the ephemeral moment of experiencing nature while incorporating ideas of artiface.
---
About the Artist: Stephanie Kantor's work explores the paradoxical aspects of culture,
both expansive and local. Kantor makes large scale, sculptural ceramic pots and places them within created environments, transporting the viewer to an alternate reality. She utilizes ornamentation and decoration to create a facade of culture, where her objects speak to multiplicity, cultural diversity, and artifice.
---
This event is free and open to the public. The gallery is open 8 a.m. - 5 p.m., Monday - Friday.