7
JUN
Watercolor Demonstration and Reception featuring Karen Knutson - June 7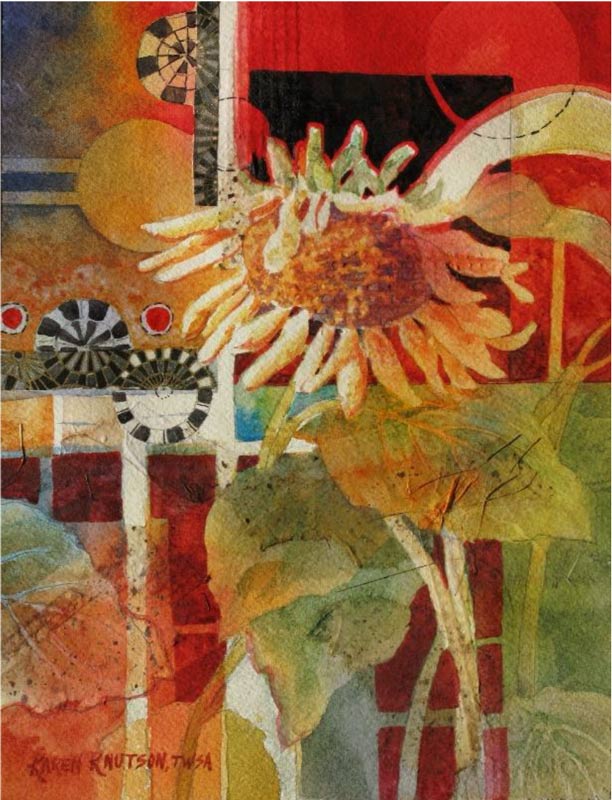 Esther and John Clay Watercolor Workshop presents
Artist Karen Knutson
A public watercolor demonstration and reception will be held at 6:30 p.m. on June 7 at LCCC.
Demonstration: Science Center, Room 121
Reception: Esther and John Clay Fine Arts Gallery
Karen started her journey in watercolor in 1985, and has been painting almost every day since that time. She paints watercolors because she loves its free and wild qualities, forcing the artist to adjust to its many moods. Karen started painting traditional watercolors, wanting her paintings to look like the subject. Lately, all that has changed. She now tries to make her paintings unique, and it's unimportant whether the painting resembles the subject or not. "It is my hope that you'll be drawn to my paintings by their colors, the good design, and the peaceful nature of my work," says Karen.
For the past few years, she has added collage and acrylic, which produces wonderful textures and color discoveries. Her paintings are sometimes totally abstract, and sometimes there is something recognizable in the painting. First and foremost, Karen likes to have fun while painting, and she's constantly trying out new things, so that she'll will grow as an artist.
This is free and open to the public.
For more information, call the LCCC Foundation at 307.778.1110.