18
JAN
Art Exhibition by Len Davis - Jan. 18 - Mar. 11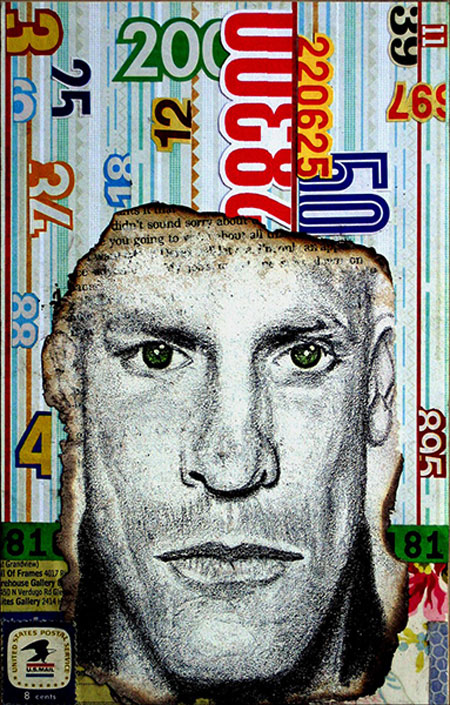 Artist Len Davis' "A Thousand Words" Series will be on exhibit from Jan. 18 - Mar. 11 in the Esther and John Clay Fine Art Gallery.
The opening reception will be held from 12 - 1:30 p.m. on Jan. 24, 2022. It will be followed by an Artist Talk at 2 p.m. in the Surbrugg/Prentice Auditorium on Jan. 24, 2022.
Artist Statement:
"A Thousand Words" examines the interplay between the figurative & literal term consisting of several 8" X 5" collages incorporated with drawings of peoples' faces executed on text-filled newsprint pages. When looking at a person's facial expression, you can tell how they're feeling at that particular moment whereas text, words, verbiage and recognizable text/identity marks explains it for you. Either way, we're provided a mental picture from both, which illustrate the fact that a picture is worth "A Thousand Words" illustrated on a thousand words.