Student Government Association
Student Government Accepting Applications for Fall Elections: Due Sept. 19
Students on the Cheyenne campus can run to be elected as a senator to represent the student body and students in their Pathway for the Fall 2023 - Spring 2024 academic year. Meetings will begin when classes resume for the Fall 2023 semester.
This is a great opportunity for students to be more engaged with the campus, provide input and feedback to campus administration, and to be influential and key voices when it comes to decisions that directly impact students. Students elected are expected to attend weekly meetings and dedicate 8-10 hours per week for Student Government related business and commitments. Senators are paid stipends for fulfilling their obligations. More information is available on the application. Use the link below to learn more and complete an application to be included on the ballot for the upcoming Spring elections. A voting election link will be provided to the general student body once the ballots are live.
Apply to Run for a Senator Position in the Spring Elections to Serve for Fall 2023 - Spring 2024 in Student Government
---
Student Government meets every Friday during the semester when classes are in session from 2:30 - 4:30 p.m. in the Crossroads Building, Room 107 or Room 104.
To access the agenda and meeting information, go to the Student Engagement & Diversity Virtual Office in myLCCC.
---
Mission
The mission of the Student Government Association is to connect, represent, guide and advocate for the students of LCCC, by informing, empowering, bestowing knowledge and improving student recognition of campus. SGA senators will provide positive leadership by example and mentor future students to build foundations and leave a lasting legacy for future student leaders.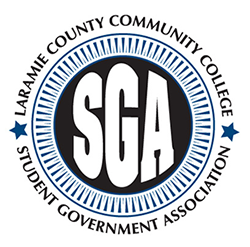 Questions? Concerns? Comments?