17
OCT
Artist Kit White's exhibit opens at LCCC on Oct. 22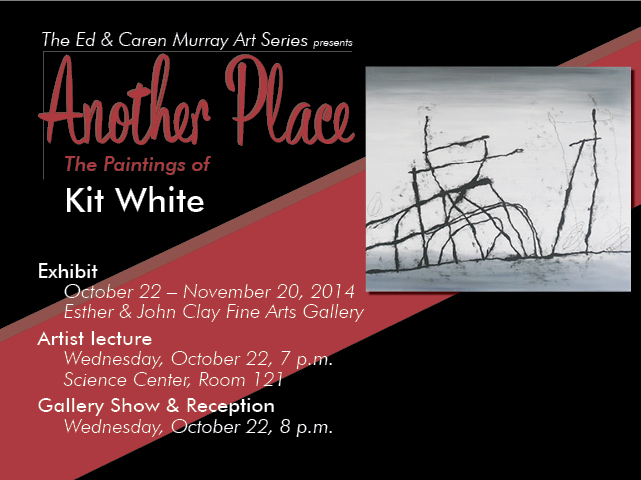 Award-winning artist and writer Kit White will bring "Another Place" to LCCC.
An alternative collection of paintings, the exhibit opens on Wednesday, Oct. 22, and continues until Nov. 20. These works can be seen in the Esther & John Clay Fine Arts Gallery on the LCCC campus.
Additionally, White will speak to the public about his work at 7 p.m. on Wednesday, Oct. 22, in Room 121 of the Science Center.
"Another Place" looks at a different approach to landscape. By breaking down the idea of landscape to its metaphorical essentials, White engages a platform shift between being organic, constructed or a mash-up of both to represent the breadth of activities that take place in the world.
This exhibit is made possible by The Ed & Caren Murray Art Series through the LCCC Foundation.