20
APR
LCCC again named one of the nation's best colleges for digital technology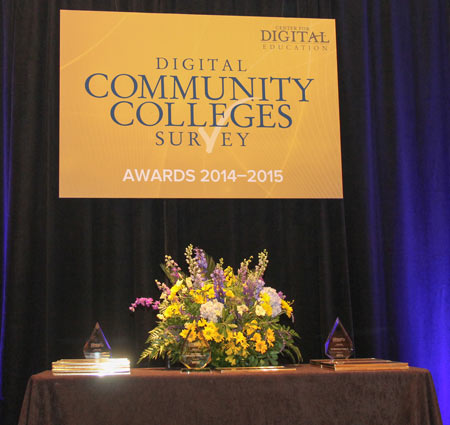 CHEYENNE, WYO. — e.Republic's Center for Digital Education (CDE) has announced the results and winners of its Digital Community Colleges Survey. In its 10th year, the survey analyzes how community colleges use digital technologies to improve services to students, faculty, staff and their communities.
In the "Small Colleges Category," Laramie County Community College was ranked number two for all such community colleges in the country. Carl Sandburg College in Illinois was the only school ranked ahead of LCCC.
Since 2005, LCCC has consistently been named as the top or one of the top community colleges of its size when it comes to digital technology.
"This is a great honor for LCCC. It's a validation of the hard work of our employees and demonstrates the continued focus to provide high quality technology for LCCC students and our campus," said Chad Marley, LCCC's chief technology officer.
The survey also found that 58 percent of colleges support student job placement through online resume-building tools, 43 percent have strategies in place for the use of mobile devices, and 81 percent use cloud computing services resulting in cost savings.
Alan Cox, senior vice president for CDE said: "This year's survey indicates that community colleges are making great strides in using data to improve decisions, providing professional development in the use of technology, and creating robust online and mobile environments for students."
All accredited U.S. community colleges are eligible to participate in the survey within three classifications based on size of enrollment.