08
JUN
LCCC breaks ground on new Flexible Industrial Technology building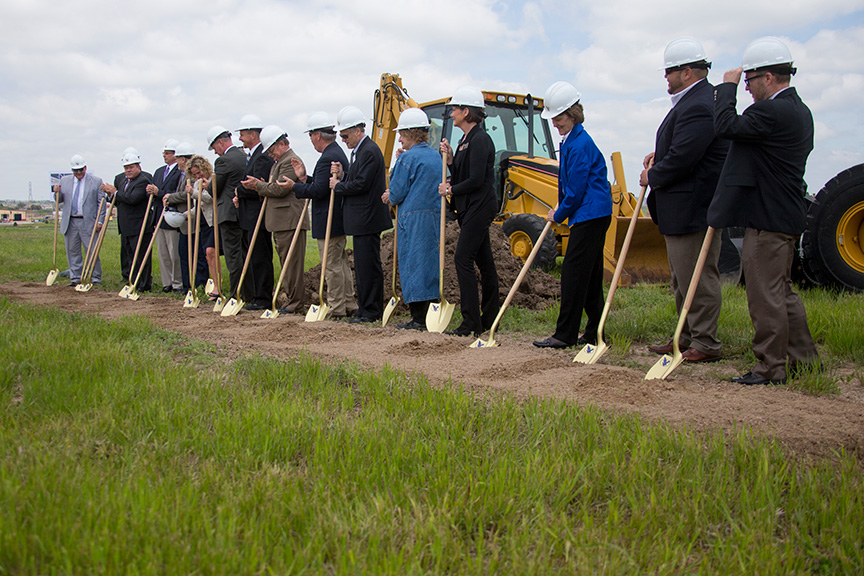 Officials break ground on the new Flexible Industrial Technology
building on June 3. Photo by Ty Stockton
Several dignitaries helped Laramie County Community College celebrate the groundbreaking for the college's Flexible Industrial Technology building on Wednesday, June 3. Gov. Matt Mead and LCCC President Joe Schaffer spoke at the ceremony, as did LCCC Board of Trustees chair Ed Mosher and LCCC Foundation Board president George McIlvaine.
The 46,736 square-foot Flexible Industrial Technology building is expected to be completed by the fall of 2016. It will house diesel technology, engineering technology, an expanded welding fabrication program, construction management, process technology, and room for expansion of other budding programs.
The $14 million cost of the building comes in part from a bond initiative generously approved by the voters of Laramie County in 2013, and in part from state capital construction funding awarded by the Wyoming State Legislature in 2014.