15
NOV
LCCC Registrar Stacy Maestas earns national endorsement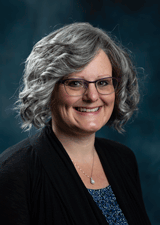 CHEYENNE, WYO. — Stacy Maestas of Laramie County Community College has earned the Strategic Enrollment Management Endorsement from the American Association of Collegiate Registrars and Admission Officers (AACRAO).
Admitted to the program via a competitive application process, Maestas is now among an elite group of only 23 individuals to earn this endorsement nationally.
This endorsement signifies that she has developed skills in the field of strategic enrollment management to meet the current and future challenges in the industry. Proficiencies in a variety aspects of enrollment management have been achieved.
With more than 14 years of experience in higher education, Maestas has been the registrar at LCCC since 2009. Her leadership experience includes records and registration, admissions, international admissions, enrollment management functions, graduation, academic planning, curriculum and program development, team building, advising, integrated services, technology implementations, and cross-functional collaboration. Maestas holds a Bachelor of Arts in Leadership and Master of Science in Management from Bellevue University.
AACRAO's Strategic Enrollment Management Endorsement Program provides a professional development program and career advancement track for in-service enrollment service professionals. The endorsement is a unique credential in the field and provides assurance of a strong foundation and understanding of enrollment management functions in a higher education setting.
AACRAO is a non-profit, voluntary, professional association of more than 11,000 higher education professionals who represent approximately 2,600 institutions in more than 40 countries.