26
FEB
Estate gift provides LCCC Foundation with $2.4 million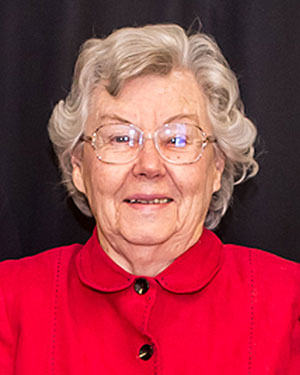 CHEYENNE, WYO. — Thanks to a generous estate gift from long-time Cheyenne resident Lois C. Mottonen, Laramie County Community College is pleased to announce that new scholarships and program funds that have been established, totaling more than $2.4 million.
Mottonen, who passed away in December 2017, was dedicated to education and learning. She graduated with honors from Rock Spring High School, earning a tuition scholarship to the University of Wyoming. She majored in accounting and was the only women in her class. She worked for the U.S. Department of the Treasury as an internal review agent and manager from 1951 to 1979, earning the annual federal Women's Award for promoting equality in government. She then went to work for the Wyoming Department of Education from 1981 to 1995.
A groundbreaker in the field of accounting, Mottonen was only the second Wyoming woman granted a certified public accounting license. Her commitment to making a difference and providing new opportunities to students will be felt through the establishment of the Lois C. Mottonen Scholarship, an endowed fund, to support scholarships for business students participating in the Rediscover LCCC program.
The Rediscover LCCC scholarship provides educational opportunities for eligible Wyoming resident students, who are 25 or older and enrolling full-time in identified programs.
This gift will also allow LCCC to establish the Center for Essential Student Experiences and create the Lois C. Mottonen Student Experience Fund. The earnings from this gift will support the implementation of the program to develop students holistically and to make them more marketable when they enter the workforce. The center will develop, coordinate, and facilitate opportunities for LCCC students to engage in specialized experiences that focus on collaboration, applied learning, and immersion.
"On behalf of the entire LCCC family, we thank Ms. Mottonen for her dedication to education and to these students," Associate Vice President of Institutional Advancement Lisa Trimble said. "Her gift will continue to open doors, provide opportunities and inspire others to make an impact."
"LCCC is lucky to have community members such as Ms. Mottonen, whose planned giving support will impact generations to come," LCCC President Joe Schaffer said.