17
MAY
LCCC ANNOUNCEMENT: 2019 Stalcup Graduate Excellence Award Winner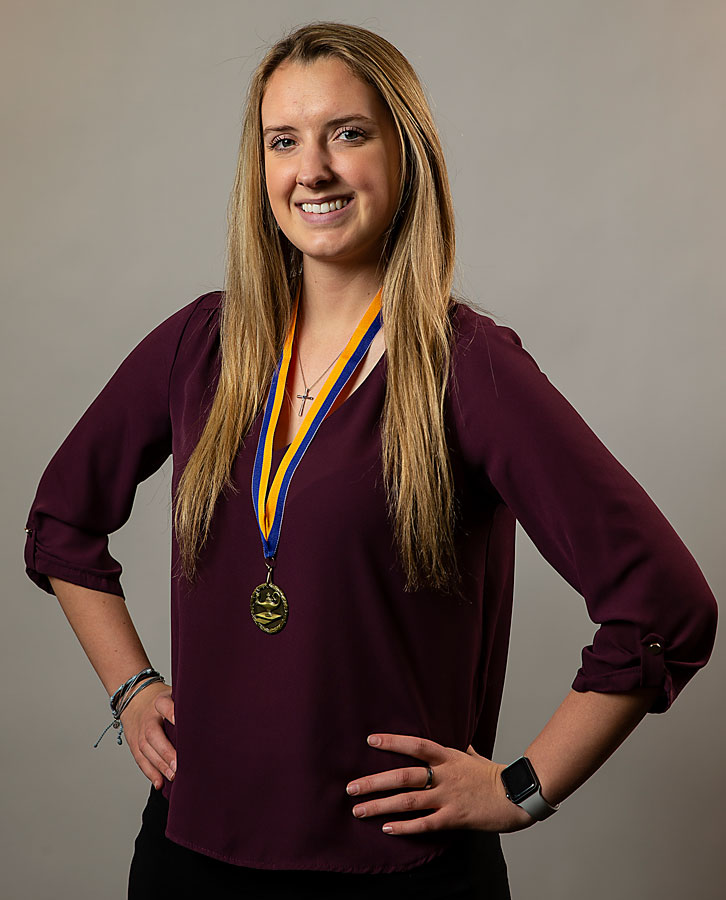 LCCC is proud to announce that the 2019 Stalcup Student Excellence Award recipient is Katie Loken.
The Stalcup Graduate Excellence Award is presented to a graduate who has made a significant commitment of service to Laramie County Community College and to the community of Cheyenne, as well as excelling in his or her academic or career pursuits.
Katie will graduate this week from LCCC before transferring to Texas A&M University - Commerce on an academic and athletic scholarship to finish her nursing degree. A Phi Theta Kappa Honor Society member, Katie is a Cheyenne native who graduated from East High. As a member of the Golden Eagles' women's soccer team, Katie served as team captain, a two-time All-American, and was named Region IX Player of the Year. Katie has taught at Holy Trinity Parish, assisted greatly with the Grace for Two Brothers walk, helped with clean up with the Adopt-a-Block program for cleaning up Cheyenne, packed and delivered Friday Food Bags, volunteered at Alta Vista School, and worked with Cheyenne Soccer club youth players.
The honor is made possible through the generosity of Jan and WM Stalcup.