6
APR
LCCC hires Puev as new Athletic Director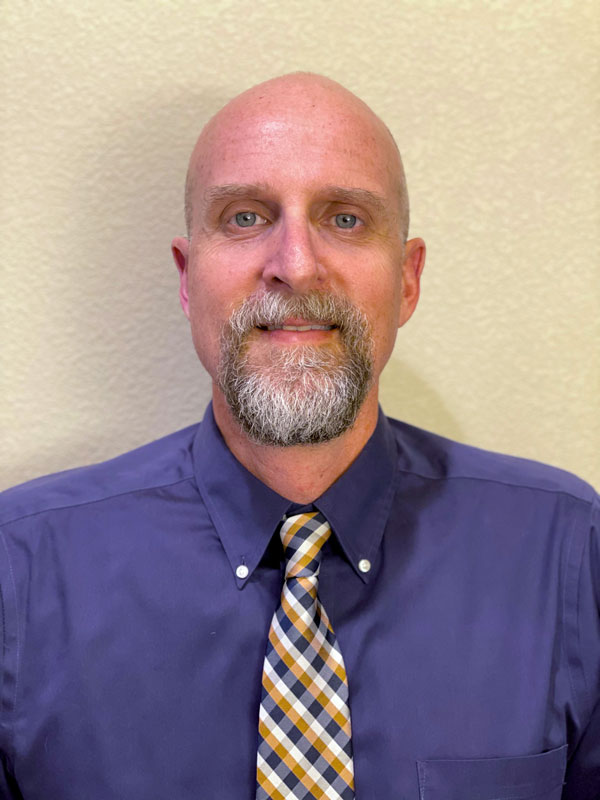 CHEYENNE, Wyoming – Laramie County Community College has hired Mark Puev, to serve as the College's new Athletic Director. Puev, currently serves as the Athletic Director at Cheyenne South High School.
"I am extremely excited about this opportunity. Throughout this entire process, I was pleased to see that both myself and everyone at LCCC have a similar vision for the future of the athletic department. I look forward to joining the Golden Eagles and collaborating with all stakeholders to continue to build on the success of the athletic department," said Puev.
During his time at Cheyenne South, Puev, has been involved with numerous city, state, and national organizations, including serving as president of the Southeast Wyoming Administrators Association and the Wyoming Interscholastic Athletic Administrators Association. He currently serves on the membership committee for the National Interscholastic Athletic Administrators Association and is on the board of directors for the Wyoming High School Activities Association.
Puev is the state coordinator for Wyoming's Leadership Training Institute, where he is responsible for teaching professional development classes for Wyoming Athletic Directors. Additionally, he is a Certified Athletic Administrator with the National Interscholastic Athletic Administrators Association and will earn his certification as a Certified Master Athletic Administrator this spring.
"It was important that we select an individual that believes in the mission and values of LCCC and has the skills and leadership ability to grow LCCC Athletics, both athletically and academically well into the future. Mark is an energetic, visionary leader who is well respected by his peers and possesses the leadership skills and character traits we were seeking. I am eager and excited to welcome Mark to the LCCC Golden Eagles," said Dr. Melissa Stutz, vice president of student services at LCCC.
LCCC has had an interim athletic director, while engaging in a rigorous national search that included members of the athletic department, faculty, staff, administration, Golden Eagle Booster Club and community members. Puev will begin his new role at LCCC this spring.
Puev earned his bachelor's degree in Physical Education from the University of Nebraska-Lincoln, and his master's degree in Athletic Administration and Coaching from Concordia University in Irvine, Cal. Mark is married to his wife of almost 24 years, Christy. They have two children, Lexi and Andrew.