27
JAN
Internships put students in the real world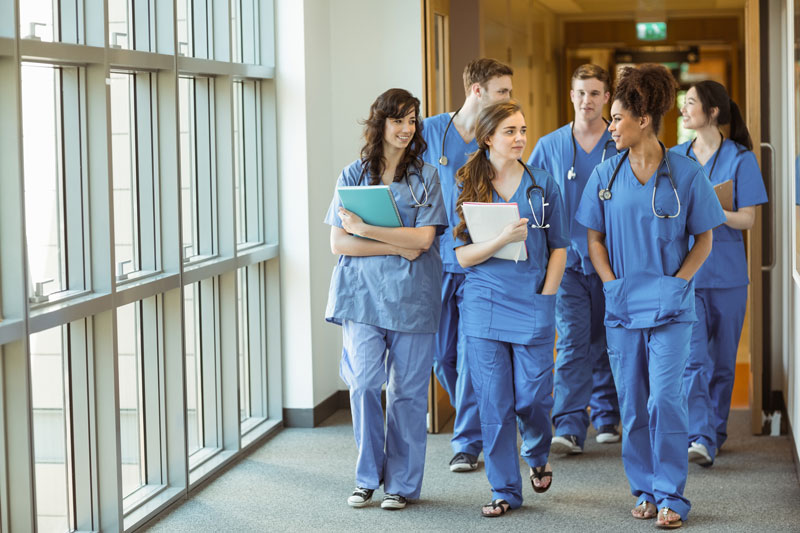 For many people in college, internships are a critical component of the educational journey. An internship is short-term work experience, it can be paid or unpaid, that takes place in a professional setting structured for learning. It's an opportunity for you to get hands-on experience in the "real world," putting the skills you learn as a student into action.
Students attend their internship as they would if they were an employee of the entity facilitating the internship, said Jeff Shmidl, business and finance program director at Laramie County Community College.
"They will have a regular schedule and be held to the same expectations as any other employee," Shmidl said. "The difference is that the student is getting credit and their responsibilities are more like those of a trainee."
Internships give students valuable insight into what a career will look like, and whether they can really see themselves performing daily in those capacities.
"An internship allows students to figure out what they like, and, more importantly, what they don't like," said Katie Shockley, LCCC's Agriculture and Equine Pathway coordinator. "I always tell my students it's OK if you walk away from an internship experience and not love it. That's learning, too. It helps them understand what they are looking for in a career. An internship may also open the door to an opportunity a student hadn't considered before."
Some students end up finding permanent jobs where they do their internships. Shmidl said. And the networking value of working in a professional setting, building relationships with people who can help you advance in your career, often pays off down the road. You never know when that business card will come in handy!
Shmidl said internships are not typical entry-level positions where the employer could assign tasks unrelated to a student's education. Students, he said, should also expect to do some classroom-type homework for the instructor, most frequently making connections between the internship and their education.
In an environment such as health care, internships can help overcome experience gaps that studies find exist in careers such as nursing, said Dr. Karen Bowen, Nursing program director at LCCC.
"In the complex health care environment of today, student nurses require a strong foundation in nursing education, as well as a successful onboarding and transition to practice, to enable them to perform effectively and safely at the bedside upon graduation," Bowen said.
At LCCC, the Student Nurse Internship Program (SNIP), a collaboration between Cheyenne Regional Medical Center and LCCC, offers a paid internship to student nurses. Students pursuing the Ag Production Technology credit diploma are required to complete an eight credit-hour internship that takes place in the last eight weeks of the spring semester. Students in LCCC's Equine Management Credit Diploma program are required to take an internship in the last eight weeks of the semester. Students in the Business & Accounting Pathway at LCCC have ample opportunities for internships, Shmidl said.
Shmidl said he did an internship in college that opened doors to moving into management roles. Shockley said her internship experiences took her around the nation, meeting new friends and learning about potential career paths. Her time working with the University of Wyoming Extension Barnyards & Backyards magazine "truly shaped (her) future," Shockley said.
"Honestly, I wouldn't be where I am today without these experiences," Shockley said. "I hope all students take these opportunities to try something because you never know where it can take you."
For more information about internships in the Business & Accounting Pathway at LCCC, contact Jeff Shmidl at jshmidlFREELARAMIE or 307.778.1343. For those interested in internships within the agriculture industry, contact Katie Shockley at kshockleyFREELARAMIE or 307.778.4335. For more information about the nursing program at LCCC, contact Dr. Karen Bowen at kbowenFREELARAMIE or 307.778.1111.