20
NOV
California native found what he was looking for at LCCC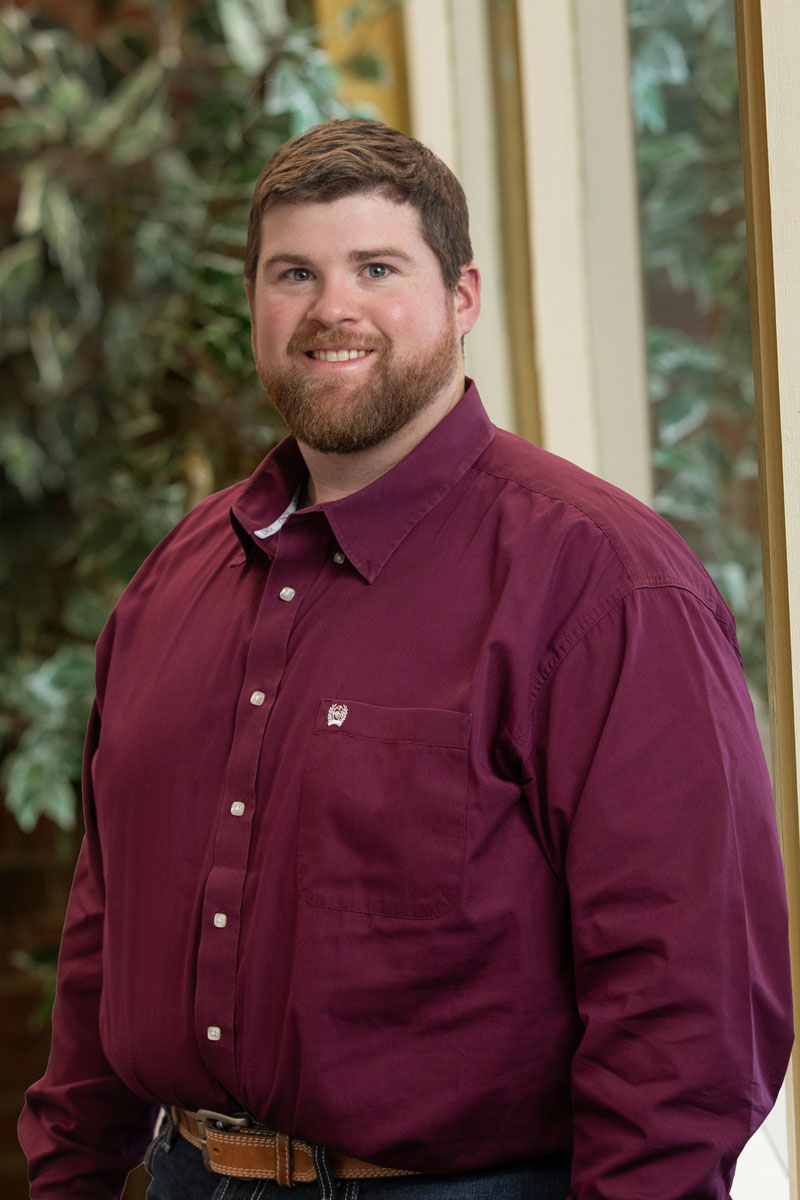 Brandon Baggs knew what he wanted to do before he ever went to college. Growing up on a cattle ranch near Bakersfield, California, he built fences and worked with welding and fabrication as part of the normal course of life. It continued in high school with shop classes, and his teachers encouraged him to pursue his interest in building things. Becoming an engineer was what he wanted to do.
But when Baggs took classes at a junior college in Bakersfield, he found barriers to the kind of education he wanted.
"The class sizes were big — probably 45 to 60 people in a single class," he said. "It was also extremely hard to get registered for classes."
Baggs was traveling with the All-American circuit for trap shooting, which took him to Casper, Wyoming. He was also looking for a new school at the time and felt attracted to what he saw at Wyoming colleges.
Visiting the Laramie County Community College Laramie campus, Baggs said he was immediately drawn to the school and its people. He said talking with Jamie McKim, Laramie Campus Outreach & Workforce Development manager, made it clear he was in the right place.
"I checked out the Laramie campus, and I really liked it," Baggs said. "Jamie was the first person to greet me, and he was so personable and friendly — it made you feel welcome. And that's what I was looking for. That's why I decided to go there."
The individual attention Baggs received at LCCC's Laramie campus was a world of difference from the larger school he'd attended. Interactions with instructors with staff were frequent and encouraged, and Baggs said it helped him grasp the difficult concepts he was expected to learn.
"I brought (adjunct math instructor Megan Candelaria) math questions and she would take time to go through it with me," he said. "It was not an uncommon thing to flag your instructor down in the hallway and they would immediately take you in the office and go through whatever you need help with."
Baggs' understanding of mathematics landed him a tutoring job at LCCC while he was still a student, where he solidified his comprehension by passing it on to his peers.
In fall 2019, Baggs attained his associate of science in mathematics from LCCC, graduating with distinction. A seamless transfer of all his junior college credits to the University of Wyoming made sure that Baggs stayed on track to graduate on time.
An internship opportunity with Sletten Construction Company in Lander, Wyoming, came while Baggs was studying engineering at UW. The experience helped him get an idea of what a career could look like.
"I worked as a project engineering intern, and I had never done much of that work," he said. "I had a really good superintendent who just took me under his wing and showed me everything he was expecting of me."
With his quality education in tow, Baggs was able to find employment during the fall semester of his senior year. Today, he works as a staff engineer at Brierley Associates Corporation in Laramie.
Baggs said he couldn't be happier with where his college education has taken him. For those who aren't sure whether taking on higher education is the right decision, he said it was important for him to know what he wanted to do and figure out what had to be done.
"I think having a drive and a goal is what's going to get you through it," Baggs said. "If you want to do it, you're the only person that can hold you back."
There are eight pathways at LCCC, which allow students to explore different programs within their interests with a low risk of wasting credits or semesters. Related programs are grouped so students can take courses they know they will need to take in the pathway and have the flexibility to switch to another program within a pathway.
For more information, go to lccc.wy.edu/acc.