27
FEB
GEAR UP makes the college dream possible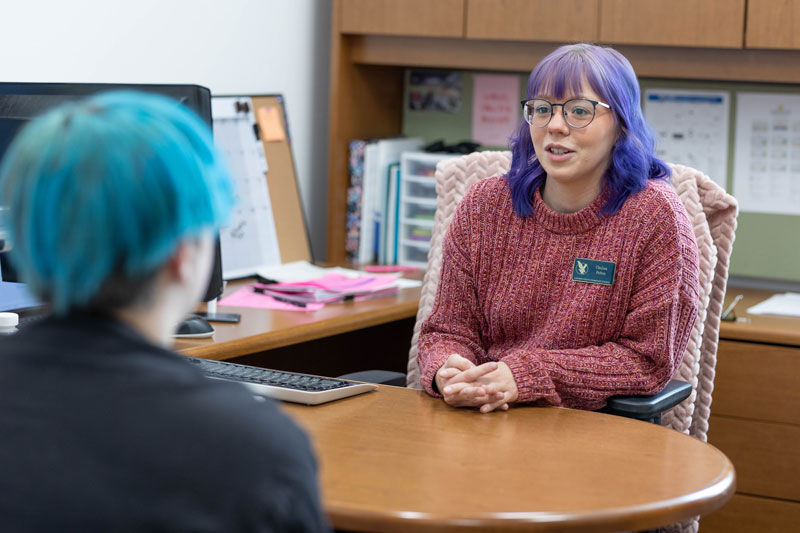 For many students in Wyoming, there are significant hurdles in obtaining a post-secondary education. That's why GEAR UP's mission is to help students clear those hurdles and achieve their potential.
GEAR UP is a program funded through a grant from the U.S. Department of Education that provides free help to Wyoming students seeking to overcome the costs of going to college. Awarded to the University of Wyoming in 2017 and dispersed to the state's community colleges, GEAR UP provides a suite of services, including academic support, college exposure and FASFA support to around 2,000 students each year. Various GEAR UP sites around the state serve Wyoming students.
"Our main way of providing assistance is through education," said Justine Essex, GEAR UP Manager at Laramie County Community College. "We go into the in our service area and provide things like lessons on college access, financial aid, goal-setting and career and job exploration. It's all to help them get an understanding of what college life is like in all areas, and figuring out what they want to do after high school."
Additionally, coordinators meet one-on-one and in small groups at school to discuss academic progress and tools to get students where they need to go. Family nights are hosted to help parents and caregivers learn how to pay for college. Job site visits are arranged for students to see what their lives after school could be like. Most programming takes place during the school day, meaning there's no extra time commitment for students. Some activities fall on weekends, such as ACT prep.
Scholarship opportunities are also available through GEAR UP. The GEAR UP Opportunity Scholarship is an $800 per semester scholarship for full-time students that can be used at any post-secondary institution in the nation eligible to receive federal financial aid and accredited by the U.S. Department of Education. The LCCC GEAR UP Institutional Scholarship awards $20,000 annually to GEAR UP students who attend LCCC. The GEAR UP Institutional Scholarships are offered at all Wyoming community colleges and UW at different amounts.
The success stories are in the numbers, as GEAR UP can show FASFA submission rates for GEAR UP students, 74.3%, are higher than the state rate of 51%. GEAR UP students in the class of 2021 graduated at a higher rate, 92.3%, compared to the state rate of 82%.
Sometimes, GEAR UP coordinators simply need to be the cheerleaders for the students they're trying to help. Chelsea Felton, GEAR UP coordinator at LCCC, said she was recently working with a high school student feeling the weight of the semester.
"I told her to not to focus so much on being the perfect student, but being a student who has made growth and progress," she said. "I threw in a metaphor of seeing the semester as, 'First we just want lip fillers and not the whole facelift.' She laughed louder than I expected her to and walked out of our meeting a lot less stressed than when she entered."
GEAR UP services are available for Wyoming students in 7th through 12th grade. It is an income-eligible program. For more information about GEAR UP, go to lccc.wy.edu/gearup, or reach out to Justine Essex, GEAR UP program manager, at jessexFREELARAMIE or 307.778.1239.