27
FEB
True crime podcast looks to help, not exploit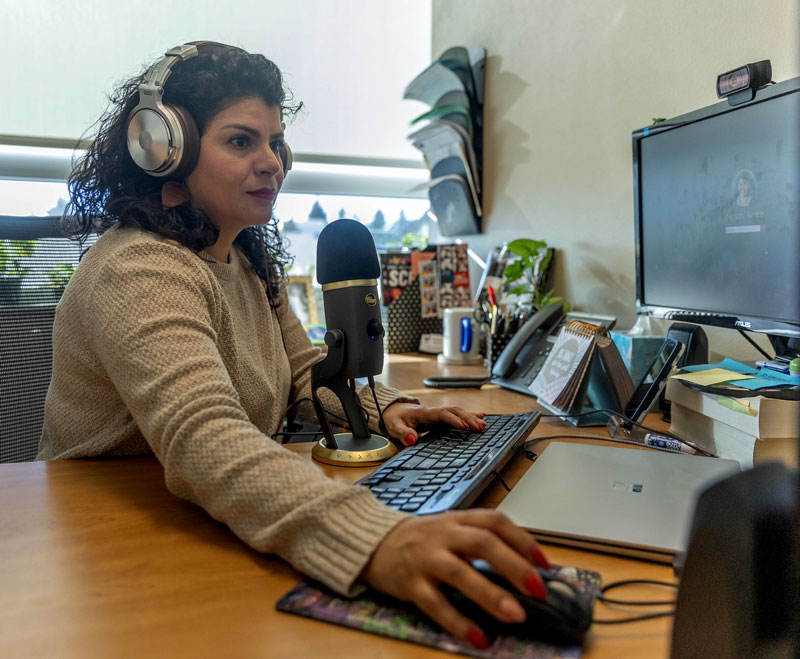 Renee Nelson said she wasn't a typical kid. While she loved most of the things young girls enjoy, she had another fascination in true crime.
"I loved 'Unsolved Mysteries' and 'America's Most Wanted,' and I would sit there and watch these things with my parents, and I would say it definitely shaped my curiosity," she said.
The intrigue continued into Nelson's adult years. In 2022, it led to the debut of "Unsolved Wyoming," a true crime podcast that explores unsolved cases in the Equality State, as told through the family members and loved ones who share insights about the days that changed their lives forever.
As an English instructor at Laramie County Community College in Cheyenne, Nelson taught a true crime literature course, focusing on matters such as Wyoming's continuing issue with missing and murdered Indigenous women. The course helped push her toward the idea of creating a true crime podcast, but Nelson said she wanted to make sure it wasn't exploitative of the victims of their families. Instead, she wanted to create storytelling that helped.
"(Part of my mission) is working with families who want to be worked with," she said. "Trauma tourism culture is so prevalent in the true crime industry, and I want to be part of the solution."
In addition to episodes that tell new stories Nelson thinks are important for listeners, she works with Desiree Tinoco from the Wyoming Division of Criminal Investigation's Missing Persons initiative to report on the latest happenings with missing people across the state. Different cases have led to collaborations with other entities around Wyoming, including directors of safehouses that assist victims of domestic violence and trauma.
"That aspect of learning about domestic violence, learning about intimate partner violence, learning about people who are experiencing addiction, learning about what DCI is doing with the state in terms of court cases — I think that's where my educator component comes in," Nelson said.
It's also an important mission for Nelson to highlight the cases she does because they are often underreported or under-investigated, she said. Factors such as race, socioeconomic status, and a victim and missing person's troubled history can be stigmas that lead to society not prioritizing certain cases.
"I think when we don't have the perfect victimology, we tend to chalk it up to that they're out doing bad behavior," she said.
Since launching, Nelson has produced episodes nearly every week with limited interruptions. While it's taken a fair amount of commitment, the most rewarding part of the experience has been hearing a heartfelt "thank you" from the families and loved ones of missing or murdered people.
"It's creating interest in the case again, but then it's also giving them a place to put that energy into in terms of feeling as though they're doing something in this situation," Nelson said. "I love that I can help them give them a platform to tell their story."
"Unsolved Wyoming" is available on streaming platforms such as Apple Podcasts and Spotify. Those with information about unsolved cases in Wyoming can contact Nelson at unsolvedwyoming@gmail.com or 307.631.8646.