13
MAR
Elizabeth Smart to visit Cheyenne as part of LCCC cultural series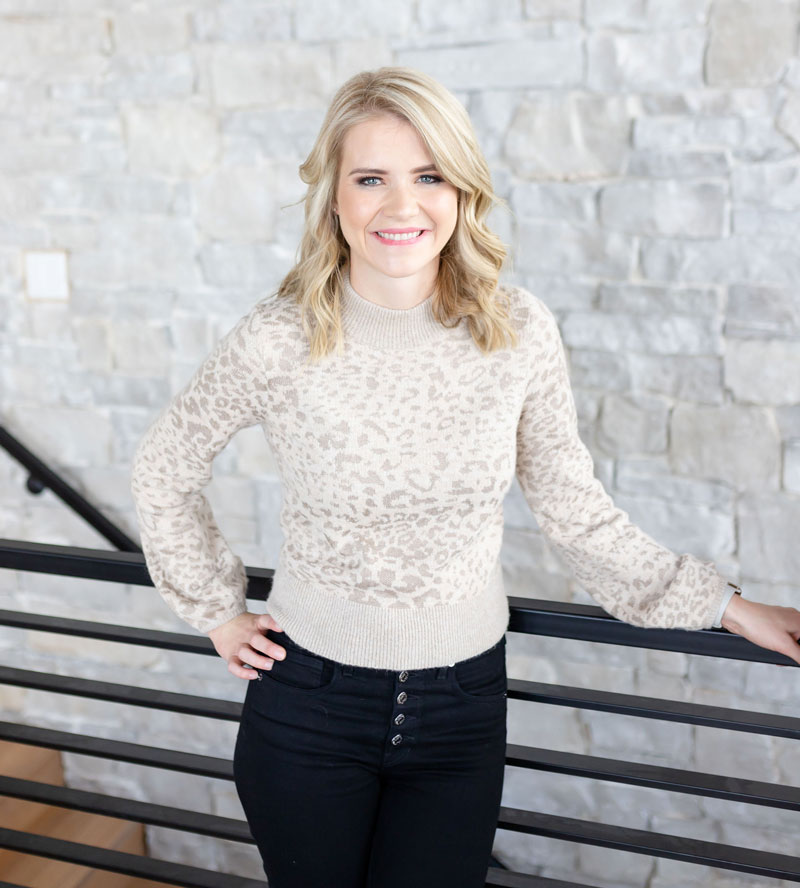 Elizabeth Smart's life changed forever on June 5, 2002, when she was kidnapped, leading to nine grueling months before her release. Her experiences and the writing she's done related to the trauma will be the subject of her visit to Cheyenne Apr. 6 as part of The Dinneen Writer's Series and the Laramie County Community College Foundation Cultural and Community Enrichment Series.
The experiences were chronicled in the New York Times best-selling book "My Story." In addition, Smart and other abduction survivors worked with the Department of Justice to create a survivor's guide, entitled, "You're Not Alone: The Journey from Abduction to Empowerment," encouraging others to find their ways to rewarding lives. Smart recently released a new book about overcoming trauma titled "Where There's Hope," an up-close-and-personal glimpse into her healing process and a heartfelt how-to guide for readers to make peace with the past and embrace the future.
In addition to inviting the community to Smart's speaking event, a book discussion series will be led by LCCC English faculty member Renee Nelson, who also hosts the true crime podcast "Unsolved Wyoming."
Nelson said she's excited to host the discussions because Smart's experience is one of the most well-known child abduction cases of the modern era. Even for those who don't recall the details of the case, she said it still can have a remarkable impact.
"Listening to the story of survival and what she's done with her life since her abduction is a story of perseverance, strength and unshakeable faith," Nelson said. "The way Ms. Smart tells her story, it comes from a place of strength and grace. She handles the trauma and abuse of her ordeal with an incredible balance of honesty and tact. Don't get me wrong, it's not an easy read or a walk in the park, but for people who are interested in reading or hearing her story, it's not overly graphic — it's done well."
This event is underwritten in-part by the Dineen Writers Series Fund at the LCCC Foundation and is offered at no charge to all LCCC students as well as members of the greater community. For more than 25 years, the Cultural and Community Enrichment Series at LCCC has offered exciting opportunities for both students and the general public to experience and learn from artists, authors, business leaders, historians, philosophers, musicians, scientists, photographers, poets and other experts from around the world. These annual events are donor-funded and open to the public.
The Cultural and Community Enrichment Series is an important part of LCCC's educational experience, said Lisa Trimble, LCCC vice president of advancement.
"These are opportunities to learn outside of the classroom setting and away from textbooks," she said. "The Cultural and Community Enrichment allows students to learn through personal engagement with guest presenters. They get to ask questions and engage in conversations about how artists, speakers or presenters have grown in their career fields. They get to learn first-hand from our guests."
Additionally, the series connects the college to the wider community, making LCCC an inextricable part of southeast Wyoming's cultural fabric, Trimble said.
"The Cultural and Community Enrichment Series allows community members and business partners the opportunity to help create unique learning opportunities for our students and Laramie County residents," she said. "It is designed to engage community partners with LCCC while supporting experiences that reinforce the exploration of arts and culture."
For more information about the event or how to participate in the book discussion, go to lccc.wy.edu/culturalseries. The book discussion sessions are scheduled for 3-4:30 p.m. on Feb. 15, Mar. 1 and Mar. 29 in the College Community Center, room 111. Those interested in supporting the Cultural and Community Enrichment Series can make a donation online at lcccfoundation.edu or by calling 307.778.1285.
"My Story" contains descriptions of sexual assault, kidnapping, physical violence and drug and alcohol abuse of a minor.