13
MAR
Mental health challenges are common in college, and there's help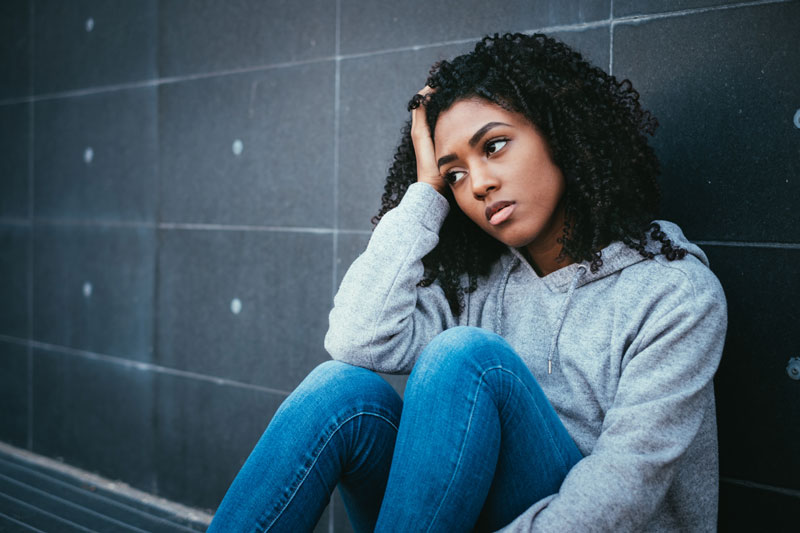 There's no point in beating around the bush — going to college can be stressful. You're doing something to make a significant change in your life, and it's going to come with challenges that affect everyone in different ways.
But the good news is that most college campuses offer mental health services. So whether you're simply feeling overwhelmed and just need someone to talk to or you think you may be experiencing clinical symptoms of a mental health issue, people are ready and willing to help you tackle whatever you're facing.
People in general have mental health problems every day. One in 5 American adults experiences some form of mental illness in any given year, according to the National Alliance on Mental Illness, or NAMI. And across the population, NAMI found that one in every 20 adults is living with a serious mental health condition such as schizophrenia, bipolar disorder or long-term recurrent major depression.
There is also evidence to show mental health issues are prevalent among college students. A Health Minds Study, collecting data from more than 350,000 students at 373 campuses, found that during the 2020–2021 school year, more than 60% of college students met the criteria for at least one mental health problem.
It's all to say that if you're struggling with a mental health issue, you are not alone.
"It's not uncommon for students to encounter mental health issues," said Aurie Garcia-Munter, Laramie County Community College Counseling & Campus Wellness coordinator. "We see a wide variety, anywhere from depression or anxiety or some of the more serious trauma. We also see students that don't have a mental health problem, but maybe have something like stress management."
According to the Mayo Clinic in July 2022, up to 44% of college students reported having symptoms of depression and anxiety. Depression, Garcia-Munter said, can manifest in ways such as losing interest or motivation, having a drop in academic performance, or even experiencing suicidal ideation. In terms of anxiety, students might be struggling with uncontrollable fear that makes it difficult to proceed normally through the day.
Even if students know they are suffering from depression or anxiety, it's common for them to be hesitant to reach out for help. As many as 75% of students in the Mayo Clinic research who struggle with depression and anxiety are reluctant to seek help. Some might not be aware of what's available, while others could be afraid of what asking for help means.
"Sometimes it can be a matter of students not being aware that resources are available to them," Garcia-Munter said. "If they live in a rural place where there is a lack of licensed mental health professionals, that can present barriers. The other reason would be the stigma associated with asking for help being a sign of weakness."
At LCCC, Counseling & Campus Wellness services are free. The center provides support in helping students and the campus community balance intellectual, emotional, interpersonal and developmental needs. Services include preventative, remedial and developmental intervention through counseling, crisis intervention, workshops, teaching, outreach, consultation and community referrals.
If you have a crisis not during regular office hours, you may call the After-Hours Crisis Counseling Line by either dialing the LCCC Counseling office at 307.778.4397 and then pressing 1, or dialing toll-free 1.833.434.1217. Another resource available is the SilverCloud app available on smartphones which helps users stay engaged in their mental health, Garcia-Munter said.
Garcia-Munter said she sees a lot of success stories among the students she helps. People that encounter challenges do get better, she said, especially when they ask for help.
"Whether it's just feeling better overall and being able to continue with their academics, or the bigger success like graduation and getting out into the workforce, those are all really successes," she said.