13
MAR
LCCC pilots new fitness class platform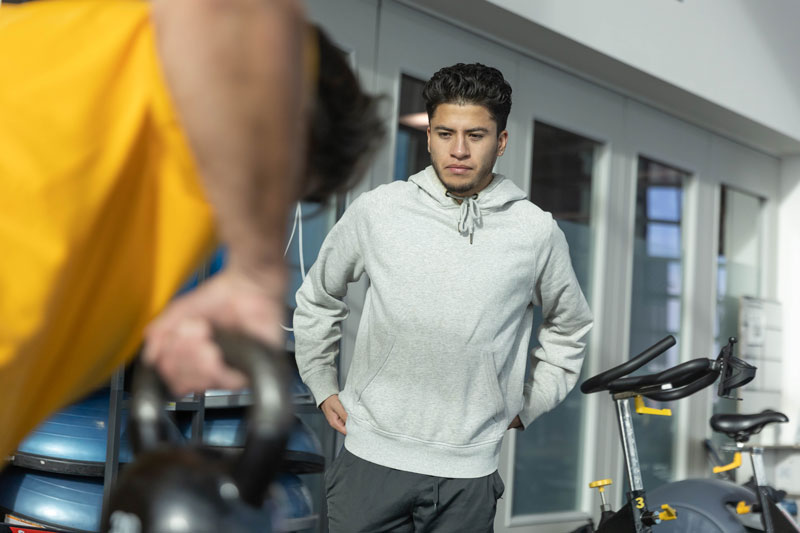 Laramie County Community College students who are passionate about health and exercise now have an exciting opportunity to take their training to the next level.
TrueCoach, a cutting-edge technology platform designed to provide personalized guidance, support and insight into fitness development, is helping students of all skill levels reach their personal goals faster and more effectively than ever before.
TrueCoach allows certified health and exercise professionals to fully engage their clients in an easy-to-use comprehensive platform. LCCC students use the app to communicate with their clients, draft and assign workout plans, track client progress, develop self-branded videos and exercise demos, offer accountability to clients and track client nutrition.
"Now that students are using TrueCoach, it's amazing how quickly they can engage with their clients, answer questions, and use what they love – technology – to elevate their learning experience," said Dr. Erin Nitschke, LCCC Exercise Science faculty and TrueCoach partnership creator. "In the past, students used old school forms and Google Docs or other templates to create and track client workouts. This app cuts down on that time and makes the process efficient and in-line with current industry practices."
The app allows students to work with clients in remote, hybrid, or face-to-face environments.
LCCC is credited with starting the "TrueCoach for the Classroom" program and plans to continue to use it well into the future.
Th Exercise Science program at LCCC is suggested for students who are interested in a career in exercise science, sports medicine, physical therapy, athletic training, physical education teacher education (PETE), occupational therapy or related fields.
Learn more about TrueCoach in the Classroom. For more information about LCCC's Exercise Science Program, contact Cindy Henning, program director, at chenningFREELARAMIE or 307.778.1185.