27
APR
PTK helps LCCC students excel in classroom and beyond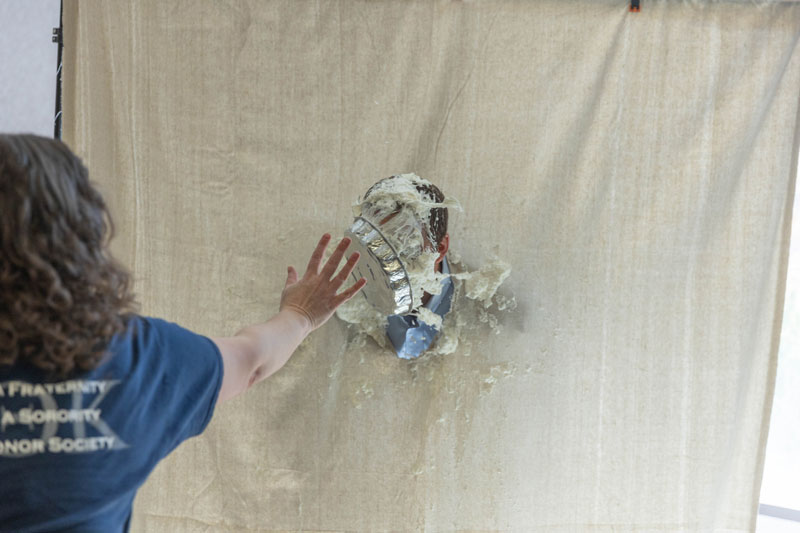 Angela Law-Tovar, a Phi Theta Kappa member at Laramie County Community College, thought she might be in over her head when she took on the Honors and Action Project.
"When I started, I kind of wished I'd said no," she said with a laugh.
But once Law-Tovar, a criminal justice major, got the ball rolling on the project and saw herself being successful, she knew she'd done the right thing.
"I was glad I did it, because I was taking a class where the material lined up with the project," she said. "It showed me how much I was learning in the class."
Phi Theta Kappa, or PTK, is an international honor society for two-year institutions to recognize students who are outstanding in the classroom. It prides itself on four tenets: scholarship, service, fellowship and leadership.
Unlike most clubs on campus, PTK has a GPA requirement. To qualify to join, members must attain a 3.5 cumulative GPA after 12 credit hours of classes and then maintain a cumulative GPA above 3.0. These standards are set by the international Phi Theta Kappa organization. Once members join and maintain good standing, they remain members for life.
LCCC's PTK chapter, designated as a 5-star chapter, has 164 members with around 7-10 actively attending meetings, said Nick Colsch, LCCC economics and public policy instructor. For those members, there are a wide variety of opportunities, including scholarships and training available only to members.
The opportunities for growth for PTK members also include developing professional relationships and making friends through the organization, Colsch said.
"Creating relationships not only cultivates personal growth for members, like being introduced to students with different backgrounds, but also allows for professional opportunities in their lives beyond LCCC," he said. "A common cliché in the business world is that it's not always about what you know, but rather who you know. The opportunities available to our students, like Catalyst, offer our students a window to life outside of Wyoming and offer them an opportunity to share the great things about our state."
Members learn about service, leadership and engaging in fellowship often through PTK's service activities. This year, PTK members cleaned up LCCC's pollinator garden and chose flowers to complete the garden. Members also ran a diaper drive for the St. Joseph's Food Pantry that collected over 1,000 diapers for families in need. Additionally, the organization designed and sent out a survey to gather student feedback on the LCCC Foundation Scholarship process to identify demographic groups that may not be applying for scholarships and to help identify areas in the process that need to be improved.
Among the year's event highlights is the pie-throwing event, where high-profile figures on campus take pies to the face to raise money. Rebekah Sweet, a PTK member and music major, was at this year's event taking photos and video as part of her role as the chapter's social media officer. Before taking on the music program, Sweet graduated from LCCC with a multimedia degree. Her management of the chapter's social media presence for the event is something Sweet said she can see herself doing professionally. The opportunity to explore that in PTK is something Sweet said she wouldn't want to miss.
"I actually have a side business," she said. "It's not that big right now, but with my multimedia degree and everything, that's what's helping with that."