LCCC Newsletter: Keeping you updated on the college
February 2022
LCCC CDL graduate sets up Wyoming business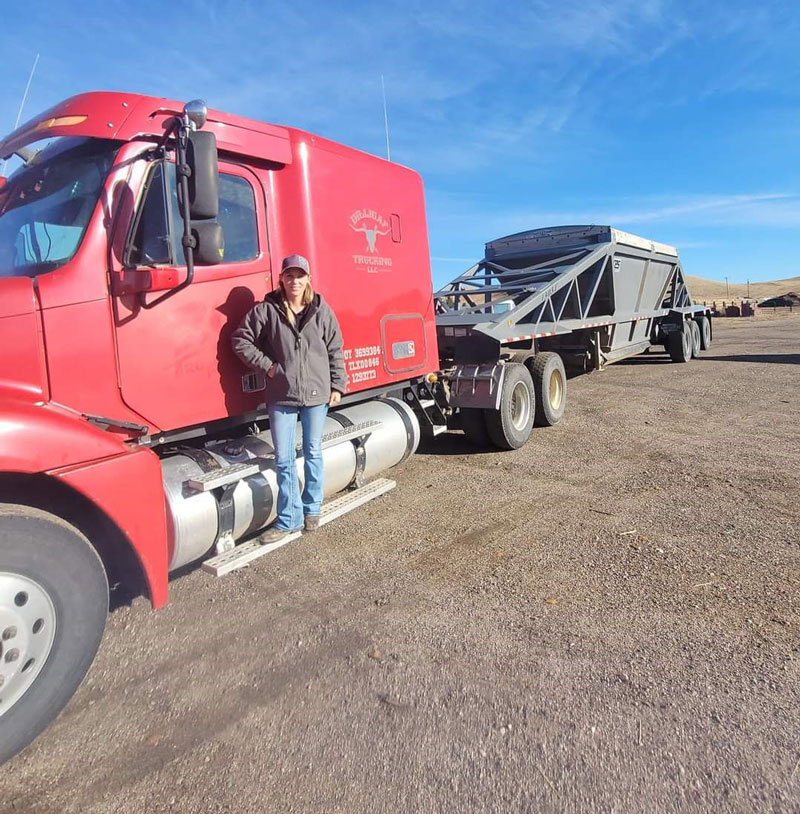 Cheyenne, Wyoming — Justin Smith just wanted to find some work-life balance. The single mom of two daughters, needed to make ends meet, but also spend time with her family.
So, she set out to do just that in early 2021 when she joined Climb Wyoming, a program that helps low-income, single mothers with career training and placement. Smith and another woman in her group learned commercial driving skills at Laramie County Community College, where they spent hours practicing how to operate trucks.
"I thought the LCCC courses were helpful," she said. "Not only did we learn to drive, but we learned rules and regulations for driving a commercial vehicle. And LCCC invited businesses that were potential places to work to come talk to us, so it was a great opportunity to see our options."
Smith found success in the program quickly.
"She excelled and shared her enthusiasm and knowledge with her teammates and was driven to understand and master her new aspirations," said Michael Geissler LCCC CDL coordinator.
She carried that enthusiasm through the 184-hour program to become one of LCCC's first CDL graduates and was immediately offered a job hauling aggregate and silage.
She's already put her newfound skills to use in a big way.
"Her entrepreneurial spirit immediately kicked in, and after a couple of months of researching and weighing her options she decided to purchase her very first truck and trailers," Geissler said. "She learned that with a variety of trailer options she would be able to accommodate and compete for more work."
Things are going well enough for her new company, DILLIGAF Trucking LLC, that she is considering purchasing a second semi, hiring on her first employee and securing more of her own business accounts. She is being cautious, though, taking the time to learn how other companies operate.
"I am the only driver so I have slowly taken on jobs trying not to get overwhelmed and learn the ways of running a company while being the only employee," she said.
At this point, Justin has decided to operate only in the state of Wyoming since crossing into a neighboring state would only increase the paperwork and reduce her time with her family. Thankfully, Wyoming has plenty of work available to make her goals become reality. She will continue to evaluate opportunities and is determined to grow the business slowly without compromising her values.
"Trucking is in her blood and we all know that she will succeed," Geissler said.
Smith said so far owning her own business has given her the work-life balance she was looking for.
"Of course, I have bigger goals for this company and am trying not to just work all the time and keep the balance between family and work," she said.
To find out more about LCCC's CDL program, visit lccc.wy.edu/cdl or contact Michael Geissler at MGeissleFREELARAMIE or 307.432.1637.
---
LCCC manufacturing center moves forward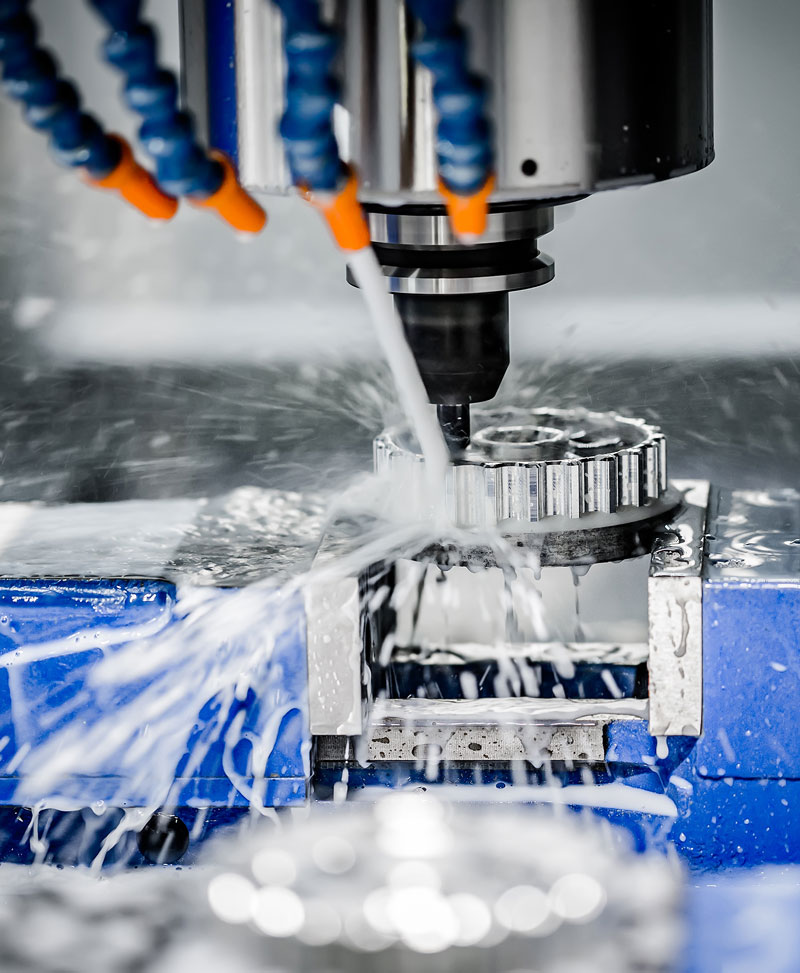 Laramie County Community College's plans for an Advanced Manufacturing and Materials Center (AMMC) are moving forward after county voters approved sixth-penny funding for the project.
The center will focus on training a skilled workforce for the advanced and additive manufacturing industries. Laramie County Commissioners recognized that a skilled manufacturing workforce was something Southeastern Wyoming was increasingly in need of, which is why they decided to include it on November's ballot. That became even more true after Wright & McGill, producer of Eagle Claw fishing tackle, announced the company would open a manufacturing facility in Cheyenne.
The need for skilled manufacturing labor isn't unique to Wyoming. The manufacturing industry is growing quickly again across the United States. In 2019, the National Association of Manufacturers said 77 percent of manufacturers had positions going unfilled because of the lack of qualified applicants.
With an Advanced Manufacturing and Materials Center coming online soon, Laramie County Community College will be poised to tackle that problem.
"A huge barrier to expanding advanced manufacturing in Wyoming is the lack of a skilled workforce," said Maryellen Tast, LCCC's dean for the School of Outreach & Workforce Development. "LCCC's Advanced Manufacturing and Materials Center hopes to address the skills gap for existing business expansion and attracting new businesses to our state, while also providing opportunities for organically growing new manufacturing businesses as well."
To create the AMMC, the college will renovate and upgrade 14,500 square feet of existing space on the LCCC campus. The college will offer both credit and non-credit programming leading to college credentials and industry certifications. Specific skills taught will include: safety, lean manufacturing, mill and lathe operations, CAD/CAM, 3D modeling, ISO and quality, project management, coordinate measurement machine, geometric dimensioning and tolerancing, CNC milling and turning and metal and plastic additive manufacturing.
To help students obtain those certifications, the center will include cutting-edge equipment like CNC turning center (Lathe), CNC milling machines, coordinate measuring machine, industrial systems, wire EDM, 5-Axis CNC mill and state-of-the-art 3D printers. The AMMC will include a fabrication laboratory and concept forge to help small manufacturers grow and to support entrepreneurs in prototyping and production.
Ultimately, the center will help address worker- and skill-gaps in the area, which in turn will diversify and strengthen Wyoming's economy. Laramie County, and southeast Wyoming in general, has been determined to be an ideal location for manufacturers to start or expand operations. The proximity to critical transportation infrastructure, availability of affordable "shovel-ready" land, favorable tax environment and the proximity to the growing Front Range of Colorado, all position southeast Wyoming as an ideal growth opportunity.
"Laramie County Community College would like to take this opportunity to thank our numerous manufacturing business and economic development partners who have helped address training and equipment needed for the Advanced Manufacturing and Materials Center," Tast said.
For more information on the new manufacturing center, how to enroll in the new program or about LCCC in general, visit lccc.wy.edu.
---
LCCC's athletic complex renovation a needed update

Laramie County Community College's upcoming renovation of its recreation and athletic complex will provide top-tier facilities for its athletic teams and quality fitness space for its students, but throughout the planning the focus has also been on the community benefit.
Built in 1973, the LCCC Recreation & Athletic Complex (RAC), is the one of LCCC's oldest and most heavily used buildings on campus.
"We are proud that we can provide this space to both our community and our campus, but it does not provide the quality experience that many other buildings on campus provide. With outdated heating, ventilation, lighting and electrical systems; no air-conditioning and with many ADA-related issues, we are excited about the improvements we will be able to make to this facility through the renovation," said Dr. Joe Schaffer, president of LCCC.
Now, thanks to $10 million in funding from the State of Wyoming that will be matched by LCCC, along with private donations, the facility will see a significant overhaul.
Plans for the renovation include a new competition gym to align with NJCAA/NCAA tournament requirements, repairing and renovating aging infrastructure, expanding wellness and fitness areas, improving accessibility for persons with disabilities, extending the useful life of an existing campus facility, reducing ongoing maintenance costs, improving HVAC systems with the installation of air conditioning and providing a space that can be used by the local community and youth for recreational activities and events.
"It is exciting to see this project move forward, we are already anticipating how the improvements being considered will help in recruiting student athletes to LCCC, along with how the renovation will provide greater opportunities for all LCCC students to engage in recreation and fitness activities," said Dr. Cindy Henning, interim athletic director.
Construction on the updated facility is estimated to begin in August 2022 with completion in December 2023.
"While we know our students and employees will benefit from the renovation of the facility, we are also committed to making the RAC available for community use as well. We want these improvements to create a space that can be an economic driver for our community, we hope to host youth sporting events and community events in the future," Schaffer said.
LCCC athletes, who use the RAC year-round, unsurprisingly are excited about the project as well.
I think improvements in the RAC will greatly benefit both student athletes and any LCCC student. Student athletes and LCCC athletic programs use the RAC as early as 6am or as late as 9 p.m., which means we spend most our days there," said Ximena Gutierrez, a LCCC women's basketball player. "We often have to share facilities such as weight room, basketball court and training room which can be tedious when the weight room can fit maybe 15 people without it being too crammed. The new RAC can also benefit any students that wants to destress through the day. The RAC can definitely amplify everyone's experience, staff and coaches included."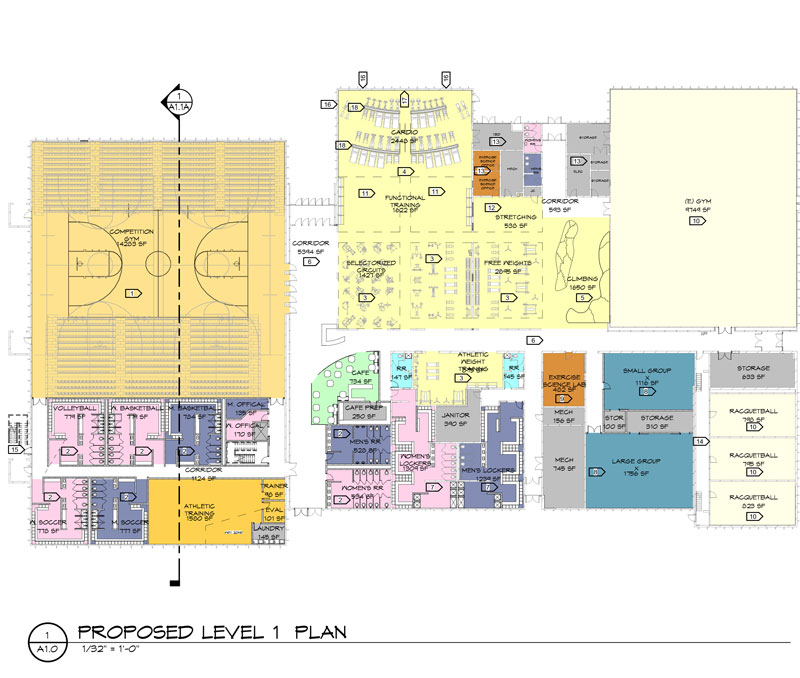 RAC images are concepts only at this time.