Phi Theta Kappa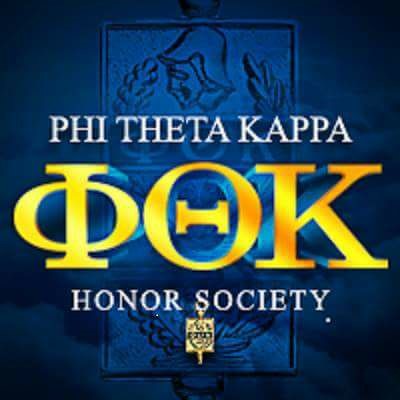 It is not a fraternity. It is not a sorority. It is an honor society of two-year colleges that recognizes academic achievement and provides opportunities to develop scholarship, leadership, fellowship, and service skills.
Why should I Become a Life-Time Member of PTK?
Apply for scholarships; more than $90 million dollars available to Phi Theta Kappa members.
Save money with discounts for shopping including reduced car insurance rates!
Develop leadership and work-place success skills.
Earn rewards to receive a graduation stole and a letter of recommendation from the College President.
Participate in campus and community service and fellowship activities.
Make new friends and develop professional relationships.
Become a leader and MAKE a DIFFERENCE in your College, Community and World through Scholarship, Leadership, Fellowship and Service!
How do I join?
You will be sent an invitation by the president of the college when*:
You have completed 12 credit hours.
You have a 3.5+ GPA.
Once you receive the letter in the mail (in early October for Fall semester or late February for Spring semester), you need to:
Submit the one-time $90 life-time membership dues. (We also offer reduced membership fee options; please ask an adviser.)
*Provisional memberships without the fee are available if you don't yet have the required credit hours or GPA level; however, you can't vote or apply for scholarships until you are a full member.
When and where are the meetings?
Have more questions?
Please contact one of our advisors (as listed in the contact box at the right).