Our Impact
About GEAR UP
GEAR UP Wyoming was awarded to the University of Wyoming in 2017. The grant, in partnership with seven post secondary partners, provides a suite of services, including academic support, college exposure, and FAFSA support to approximately 2,000 students. The gender distribution for the grant participants is 59% female and 41% male. Caucasian students account for 69%, and Hispanic or Latino students account for 20% of the race/ethnicity of the grant's population. Students of American Indian or Alaskan Native, Asian, Black or African American, Native Hawaiian or other Pacific Islander, and two or more races combine to represent the remaining 11% of participants.
Grade Level Distribution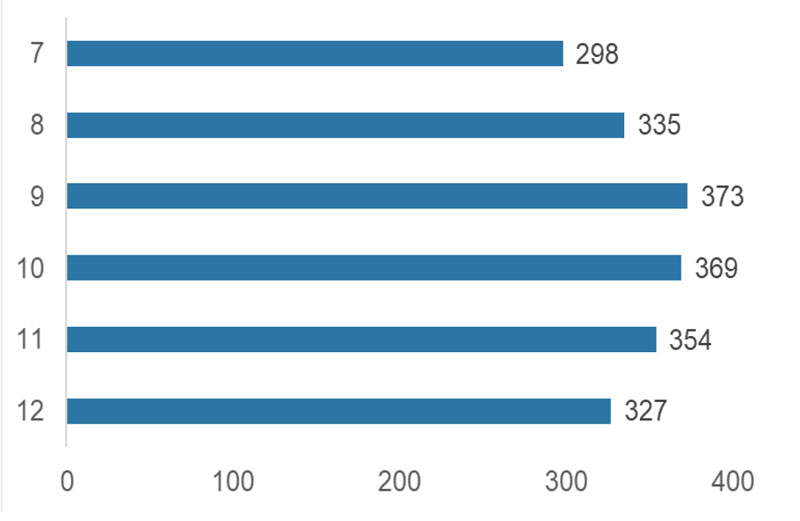 GEAR UP Services
GEAR UP activities include a combination of financial aid information and assistance, mentoring, tutoring, academic and career counseling, college campus visits, and encouragement to enroll in rigorous courses. While students can participate in a variety of services, almost all students participate in college and career counseling and academic advising activities.
---
What Students Say about GEAR UP
"I would start by saying GEAR UP is inspirational and pushes you to achieve future goals and complete high school education because they refuse to leave any child behind. They help motivate and encourage and provide any assistance imaginable."
–GEAR UP Student
GEAR UP students from across Wyoming spent 4 days on the University of Wyoming campus in June 2022 where they immersed themselves in campus life and explored academic and career interests.
Student Participation
GEAR UP Outcomes
FAFSA Completion
About the FAFSA Data
FAFSA completion is positively associated with college enrollment, and FAFSA completion rates can be important early indicators of post secondary access and success.GEAR UP FAFSA data for SY 2021-22 was provided by the Wyoming Department of Education. The Wyoming state rate was provided by #FormYourFuture FAFSA Tracker sponsored by the National College Attainment Network and includes FAFSA submitted through September 30, 2022.
High School Graduation

FAFSA submission rates for GEAR UP students are higher than the state rate.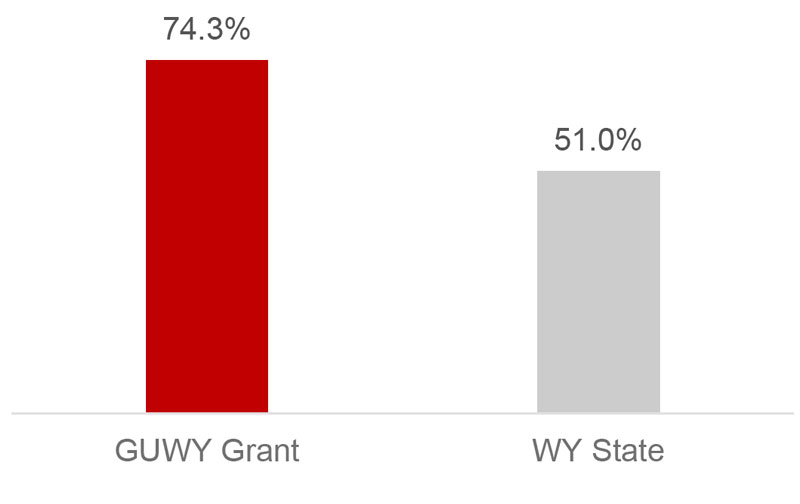 About the Graduation Data
Graduation data was provided by the Wyoming Department of Education. The rates reported represent the percentage of seniors who were enrolled in2020-21 who graduated before the end of the academic year.Graduation data for SY 2021-22 will be made available in February 2023. The graduation rate for the GEAR UP class of 2021 was92.3% compared to the 82.4% state rate.
Post secondary Enrollment
About the Post Secondary Enrollment Data
The class of 2022 post secondary enrollment data from National Student Clearinghouse was not available at the time of this report. PSE charts and information reported demonstrate the class of 2021 outcomes.
Post secondary enrollment rate for the GEAR UP Class of 2021 grant is 60.7%.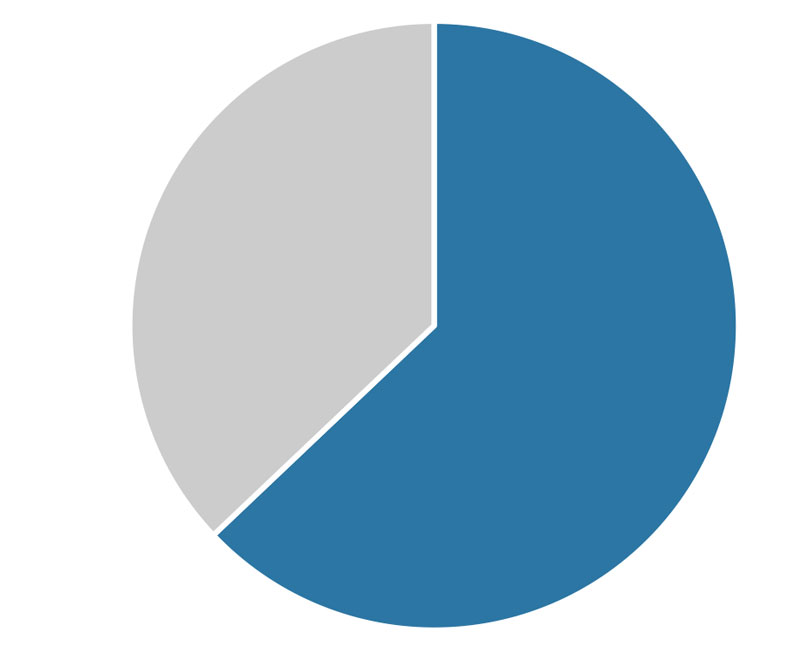 *Report created by Xcalibur on behalf of GEAR UP Wyoming