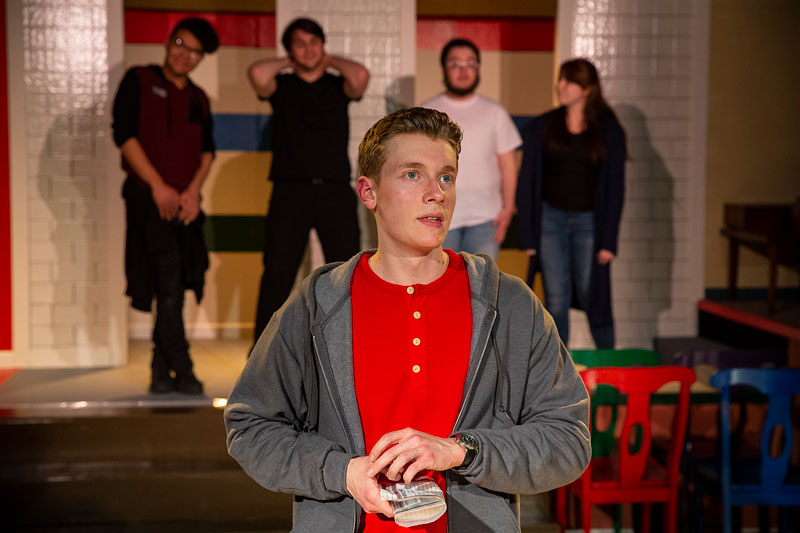 What will I learn?
Theatre has a place for students of all interests. Some are attracted to acting and feel comfortable in front of an audience. Some students prefer to be "backstage" and are attracted to costumes, construction and electrical work. Other students might be somewhere in between. Those who are highly organized might be a stage manager or a director. Truly, it takes all kinds of interests and abilities to create a production.
No matter their preference, students can learn a variety of emotional, interpersonal and problem-solving skills in the Theatre program. Students learn a fundamental truth: that human beings tell stories to connect with one another and to make sense of the world around them.
Associate of Arts
The Theatre Associate of Arts introduces students to the disciplines within theatre arts through practical, production-based work. Students complete comprehensive foundation theatre and humanities courses, preparing them for University theatre programs or a career in theatre arts.
Available at the Cheyenne main campus.
What can I do with this degree?
Some graduates may go immediately to work while other graduates continue their education at a 4-year university.
Visit LCCC's Career Resources to find tools for selecting the right program for you and marketing yourself to future employers.
Cost of Attendance
For general college expenses, students should view LCCC's cost of attendance. There are additional fees for certain theatre courses.