Give Online to LCCC Athletics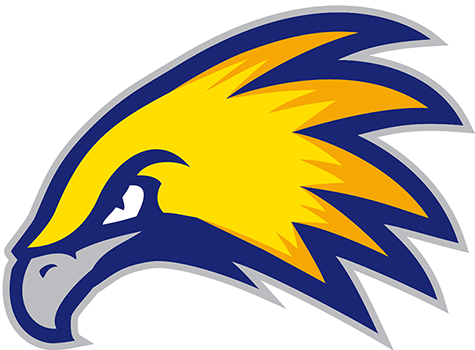 Thank you for supporting Laramie County Community College Athletics through your generous gifts.
To become a Golden Eagle Atheltics Booster, select the membership level below. Your gift to Golden Eagle Atheltics helps support over 130 student athletes representing Men's and Women's Basketball, Men's and Women's Soccer, Men's and Women's rodeo, Volleyball and Esports.
Booster Membership is designed for individuals or families wishing to support LCCC Athletics. Learn more about corporate sponsorship.
If you have any questions, please contact Mark Puev, Athletic Director at 307.778.1185 or mpuevFREELARAMIE
Booster Levels & Benefits
Level
Gameday Program Recognition
Blue & Gold Quarterly
e-newsletter
Golden Eagles Decal
All Sport Season Passes
Flight Crew
T-shirt
Special Event Invitations
Flight Crew Premium Gift
Courtside Seats
Flight Crew Platinum ($1,500+)*
X
X
X
6
2
X
X
2
Flight Crew Elite ($1,000-$1,499)*
X
X
X
4
X
X
X
$$
Golden Eagle
($800-$999)
X
X
X
3
X
X
$$
Talon
($600-$799)
X
X
X
2
X
$$
Gold
($400-$599)
X
X
X
1
$$
Blue
($200-$399)
X
X
X
$$
Eaglet
($50-$199)
X
X
$$
* The Original Flight Crew! At these levels, your $1,000 gift goes directly to student athlete scholarships. Best of all, you can select the sport that receives your $1,000 scholarship.

$$ Courtside seats can be added to your membership level for $300 per seat. Courtside seats are good for all home volleyball and basketball games.