About Dr. Schaffer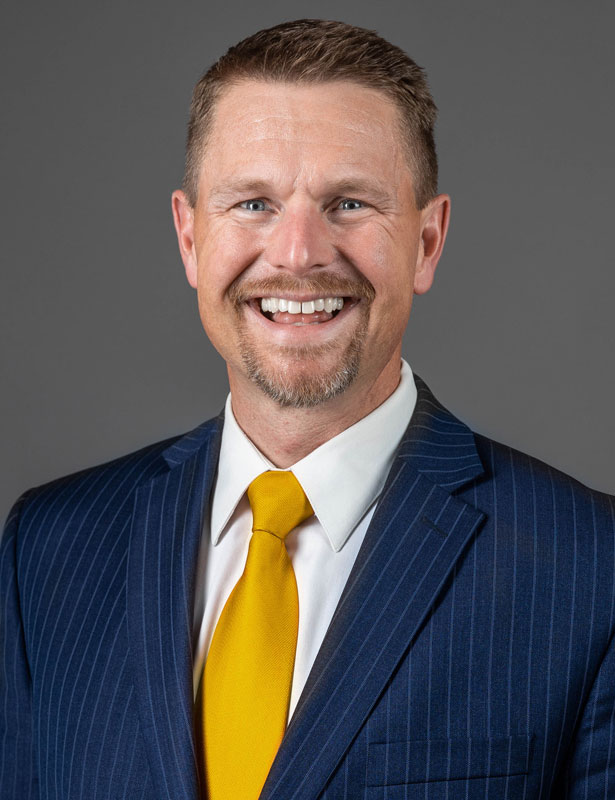 Dr. Joe Schaffer considers himself a community college evangelist. Far from a success in his early college pursuits, an associate's degree changed his life for the better. In repayment, his professional commitment has been to strengthening the mission of the community college locally and nationally. Dr. Schaffer's work in the two-year higher education sector spans nearly two decades, serving the past 12 years in the role of CEO at two different institutions.
Dr. Schaffer is currently the President of Laramie County Community College (also known as L-Triple C), Wyoming's largest community college. LCCC is an aggressively innovative and comprehensive college with a main campus located in the state capital of Cheyenne, a branch campus in Laramie and outreach sites located across Southeastern Wyoming. Since Dr. Schaffer's arrival at LCCC, the College has completed more than $75 million in facilities improvements, celebrated two record-setting graduating classes, and has seen the award of degrees and credentials to students increase by more than 38 percent.
Prior to joining LCCC, Dr. Schaffer spent nearly a decade at Montana State University-Great Falls College of Technology (now Great Falls College), serving in a variety of academic and administrative roles. At the age of 34, he was appointed the campus Dean and Chief Executive Officer, making him one of the youngest college CEOs in the nation at the time.
Before coming to higher education, Dr. Schaffer worked in non-profit, municipal, and private industry, including owning and operating a successful website design and Internet consulting company.
He received his Associates of Arts degree from Bemidji State University, a Bachelor of Science from The University of Montana, his Masters of Science in Technical Communication from Montana Tech, and a Doctorate in Educational Leadership from the University of Montana's College of Education and Human Sciences.
Dr. Schaffer is active both locally and nationally. His current and past service include:
American Association of Community Colleges (AACC) Board of Directors (current)
Chair of the AACC Committee on Public Policy and Government Affairs (current)
Chair of the AACC Commission on Small and Rural Colleges (current)
Member of the Center for Community College Student Engagement National Advisory Board (current)
President of the Wyoming Community College Presidents' Council (past)
Member of AACC Commission on Research, Technology & Emerging Trends (past)
Member of AACC's Presidents Academy Executive Committee (past)
Member of Western Interstate Commission on Higher Education's Alliance of Community College Academic Leaders Executive Committee (past)
Dr. Schaffer also serves on the boards of various community and business organizations, including serving as Chairman of the Board of Cheyenne LEADS, Wyoming's leading economic development organization. Dr. Schaffer lectures, presents, and writes on a variety of topics, but his passion is learning and sharing about surviving change, leadership and leadership development, and educational policy.
Dr. Schaffer is an avid outdoorsman and has a deep passion for hunting, fishing, and the great outdoors. At home, women rule his world, or at least that is what his lovely wife Brooke and daughters Samantha and Lia tell him.