Culture Change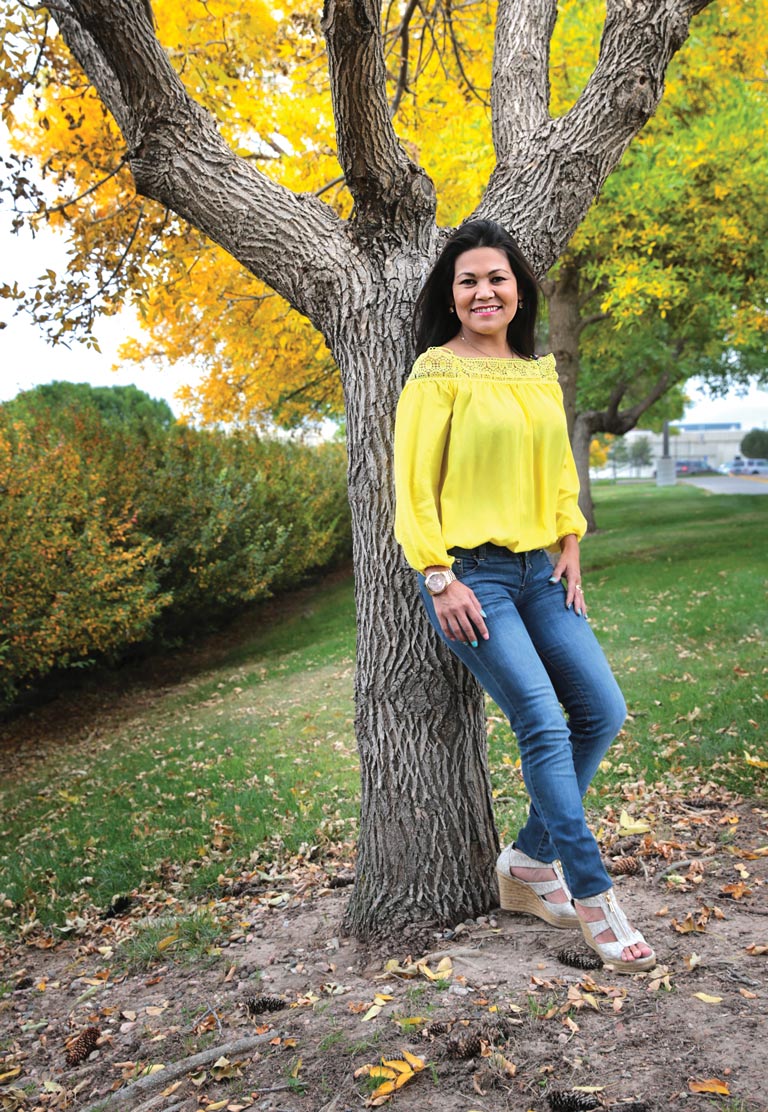 Imagine uprooting yourself and trying to establish a new life in a foreign country – living in a place where you don't have the physical support of family and friends, you don't know your way around, and you don't even speak the language.
Maira Marcum has experienced that feeling. She first visited LCCC just to seek help in learning to communicate in her new country, but she got much more than that.
"I came to learn English, and I got inspired to continue my education even though I'm not a traditional student," she said. "Once I started participating, I found so many opportunities of leadership and met so many wonderful people."
Originally from Venezuela, Maira moved to her husband's hometown of Cheyenne four years ago. The mother of two struggled and felt lost when she arrived. She missed her family, the warm weather, the beach, the food – the entire culture.
In her new Wyoming residence, her children would go to school and her husband to work while she felt misplaced, doubting her ability to endure this change.
"It was a big culture shock," Maira said. "I did not speak the language, I did not know how to start it. I don't have a job. I can't have a job because I don't speak the language. I didn't know what to do."
But she found her way at LCCC. In fact, she thrived and served as the vice president of the college's Phi Theta Kappa chapter, an international honor society of two-year colleges and academic programs.
Since graduating last May, she now works with the LCCC Campus Activities Board while continuing to prepare for her next educational steps. Her goal is to get a bachelor's degree at the University of Wyoming, and she wants to become a teacher so she can inspire others in the same way she was.
"I saw how you can impact other people's lives. I don't think I could have survived the cold of Wyoming without the warmth of the people," Maira shared.
She wants to be a living example and inspiration to people who come to the United States from other countries, especially those from her beloved Venezuela.