Yellowstone: up close & personal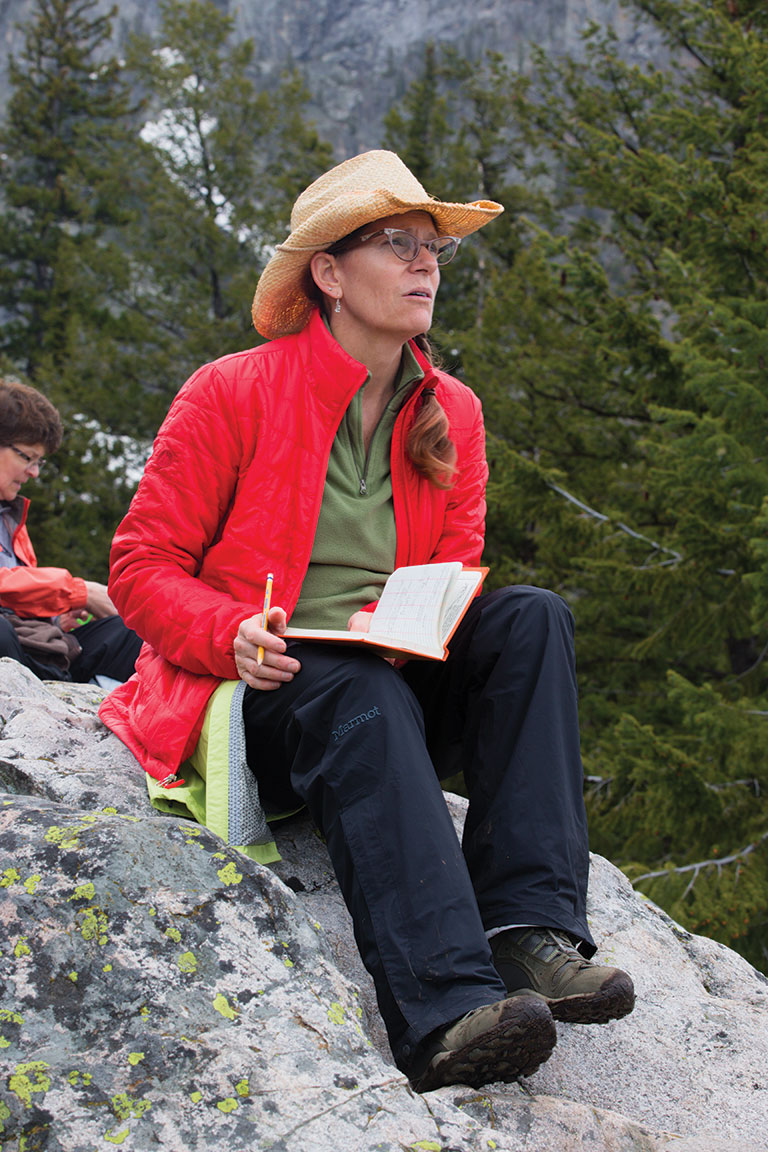 Instead of simply reading about geological features in a textbook, students at LCCC had the chance to actually see them firsthand.
During a week-long class in May, students visited Yellowstone and Grand Teton national parks for an immersive instructional excursion.
LCCC has offered "Geology of Yellowstone National Park" for the past few years. The class gives students the opportunity to visit Old Faithful, the Tetons, and other geological features such as landslides, glacial deposits and various rock formations.
"I loved taking this class," said student Vycktoryja Selves. "It was very hands-on, and we were able to apply what the instructors taught with what we experienced in the field."
This intensive class is designed for students who have some earth sciences background or those who have an interest in this area.
With the help of a trusty van, the students set off on their trek where Trent Morell, geosciences instructor, and Maggie Swanger, librarian and geology adjunct instructor, shared insights and pointed out geological features.
"You're learning how the different features developed. We're spending time at the Tetons and learning what caused them. We're visiting landslide locations and talking about hydrothermal activity," Swanger said.
At each stop, students observed the environment and hiked to several locations. They then used a field book to take notes and sketch the different features. The group even explored geology while rafting on the Snake River.
"The class was phenomenal," anthropology major Steven Le Blanc shared. "Maggie and Trent are personable, intelligent and leave students with a sense of self confidence. Not only was this class unique because of the field experiences, but because of the teachers and how they taught that geology and geography are also interdisciplinary. I don't think I would have had an experience like that anywhere else."
---
"I loved taking this class. It was very hands-on, and we were able to apply what the instructors taught with what we experienced in the field."

– Vycktoryja Selves
LCCC Student