Pathways During COVID
When life diverged into uncharted territory, our students, faculty and staff adapted. They got creative and pushed forward. As we look back at the past year, we are proud of the help they provided one another and the many solutions they found to unique situations created by the COVID-19 pandemic.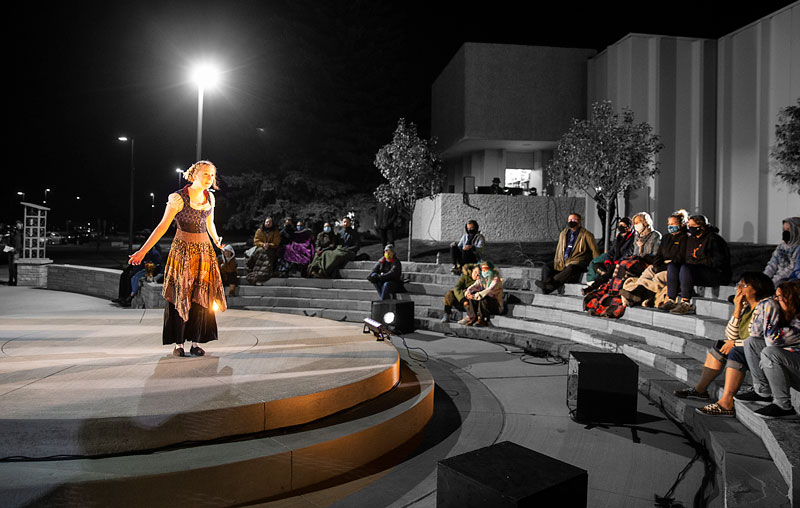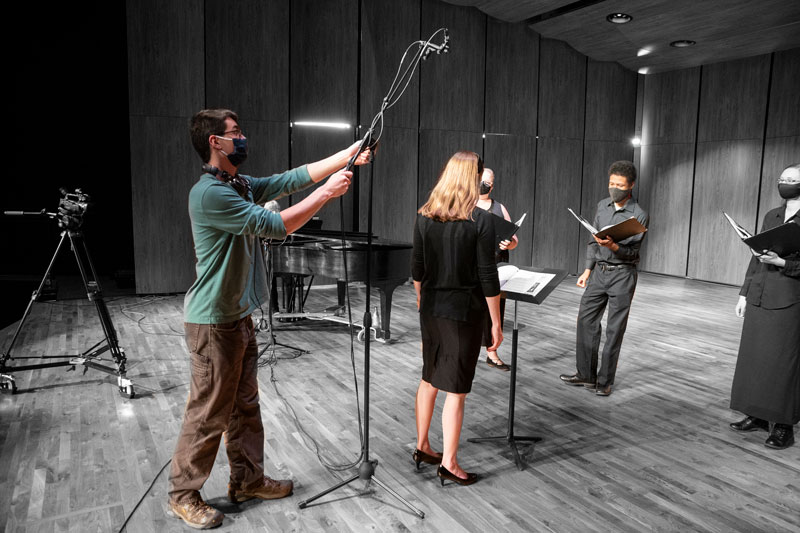 The Communication & Creative Arts Pathway is well-known for its emphasis on creativity. While the pandemic presented many hurdles for learning and sharing their creations, this pathway knew the show had to go on, and it did.
LCCC's Theatre Department took to the outdoor stage in the McIlvaine Plaza on campus to share an open-air performance in early October of "Shakespeare in the Plaza," a collection of scenes and monologues.
The opportunity to perform outdoors is not available year-round in Wyoming. The Theatre Department went virtual, building "Stories from Quarantine," an online theatrical experience featuring original student writing in late November. In May, the Theatre Department took to the stage in-person again with "Playing Around," a collection of one-acts and 10-minute plays all about theatre.
---
The Music Department also went virtual this school year to share four concerts: "Around the World in 80 Minutes," "Holiday Collage," "Heaven & Hell" and "Sounds of Cinema." Each recorded performance featured all of their instrumental and vocal ensembles. They adhered to safety recommendations related to social distancing, wore masks when possible and timed breaks to let the air fully circulate. Enjoy these concerts at
lccc.wy.edu/virtualConcerts.
---
Read more: