New program offers flexibility, skills to beer brewers looking to up their game.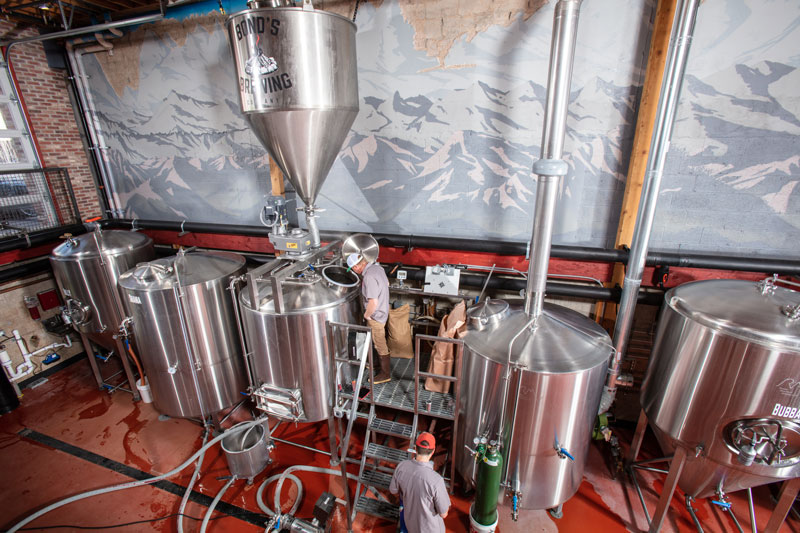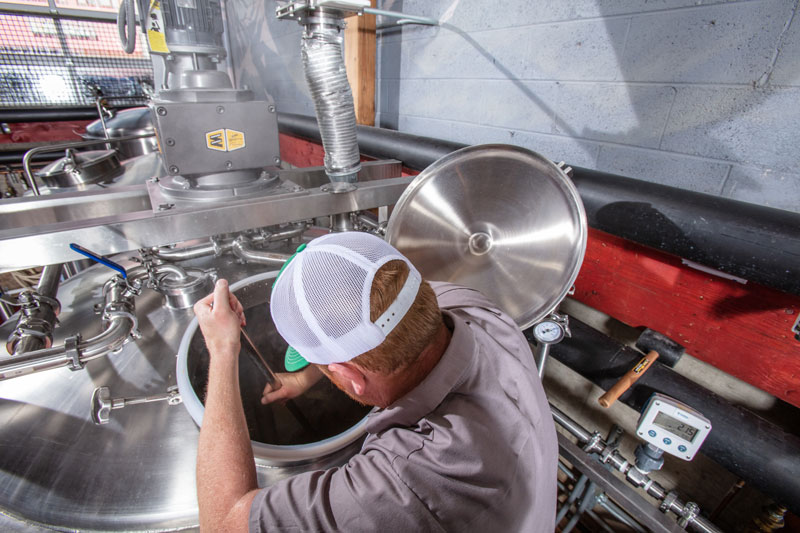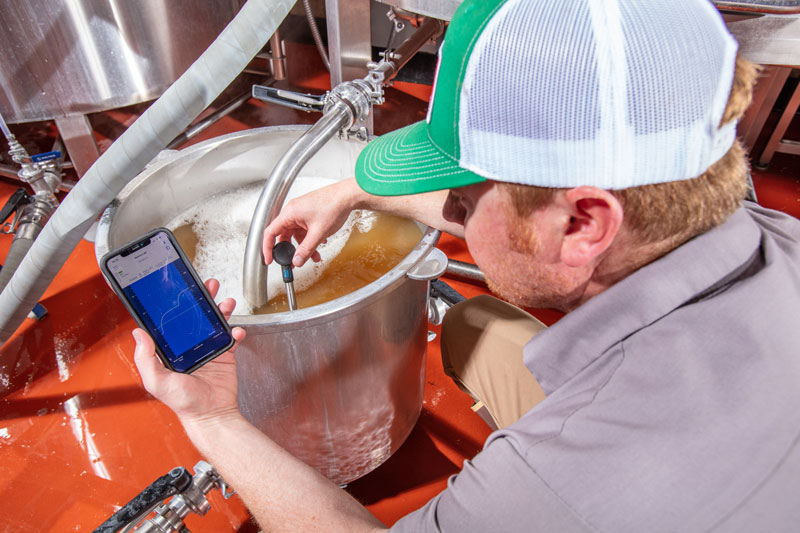 Bond's Brewing Company owner Jay Bond demonstrating parts of the brewing process.
The craft beer industry has become an important economic, tourism and cultural driver in Wyoming over the last decade as new breweries have opened across the state and in the Rocky Mountain region at large.
With that boom has come demand for skilled workers in the craft who are knowledgeable and passionate about making good beer—and can do it at scale. A new program hosted through the LCCC Albany County Campus in Laramie, Wyoming aims to help rookie brewers join the field and answer that call. The program is anticipated to start in fall 2021 pending final approval.
The craft brewing program consists of two semesters of online course work and a five-week internship that can be done anywhere the student lives, all over the course of one academic year. This financial aid-eligible program aims to educate students on the basics and details of craft beer, from small-scale kitchen home brewing on up to the professional level.
Program advocate and Laramie County Community College faculty member Kelli Trujillo said the program was being designed in cooperation with leading brewers in Wyoming and would appeal to a broad cross section of people. From home brewers wanting to improve their skills to those who want to get in the industry in their hometown or even looking to start their own breweries from scratch.
"We are aiming for graduates to come out of this program and be ready to step into an assistant brewer position at a small or medium brewery and be helpful on day one," she said. "They are going to understand the culture, how and why to use good ingredients and key concepts like why sanitation is so important."
Kelli said courses would be taught synchronously online by people working in the industry with an eye to supporting networking between classmates.
Early course work will cover beer essentials—water, hops, grains and microbes, among other ingredients—while later work will focus on scaling up sizes and daily brewery operations. It all culminates in a five-week internship that can be done at any willing brewery, allowing for maximum flexibility no matter where the student is based.