LCCC alum takes leap into art career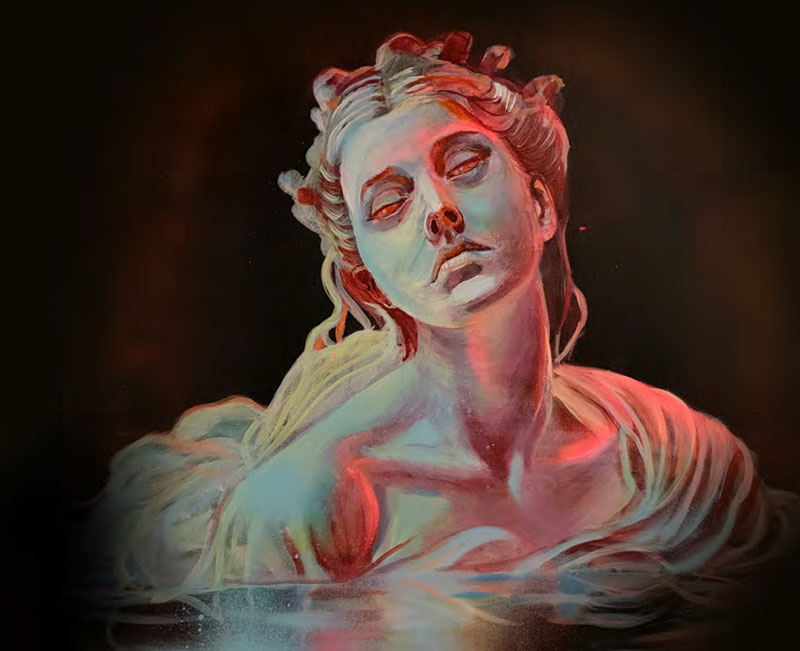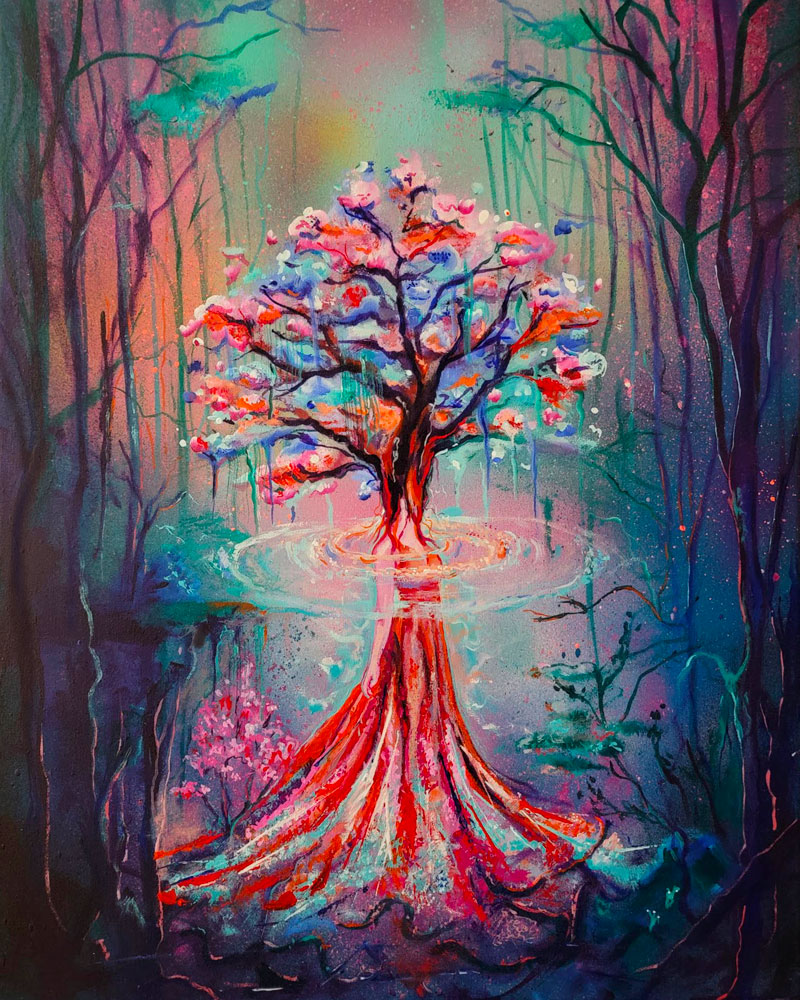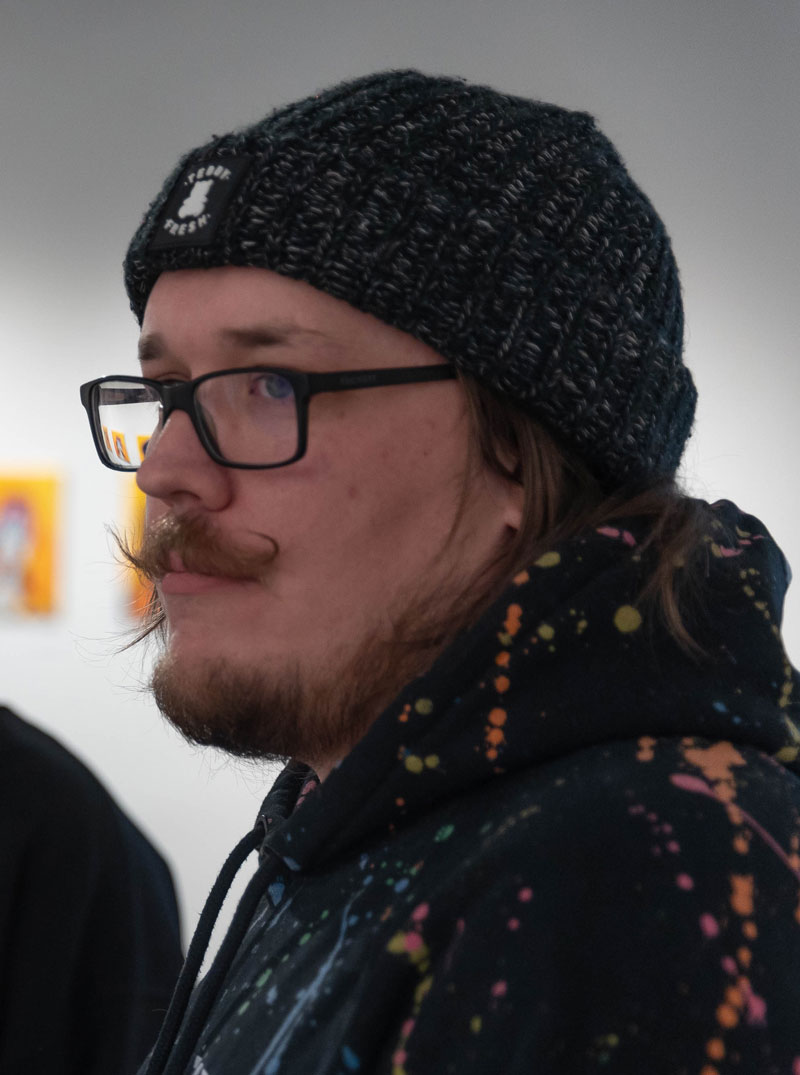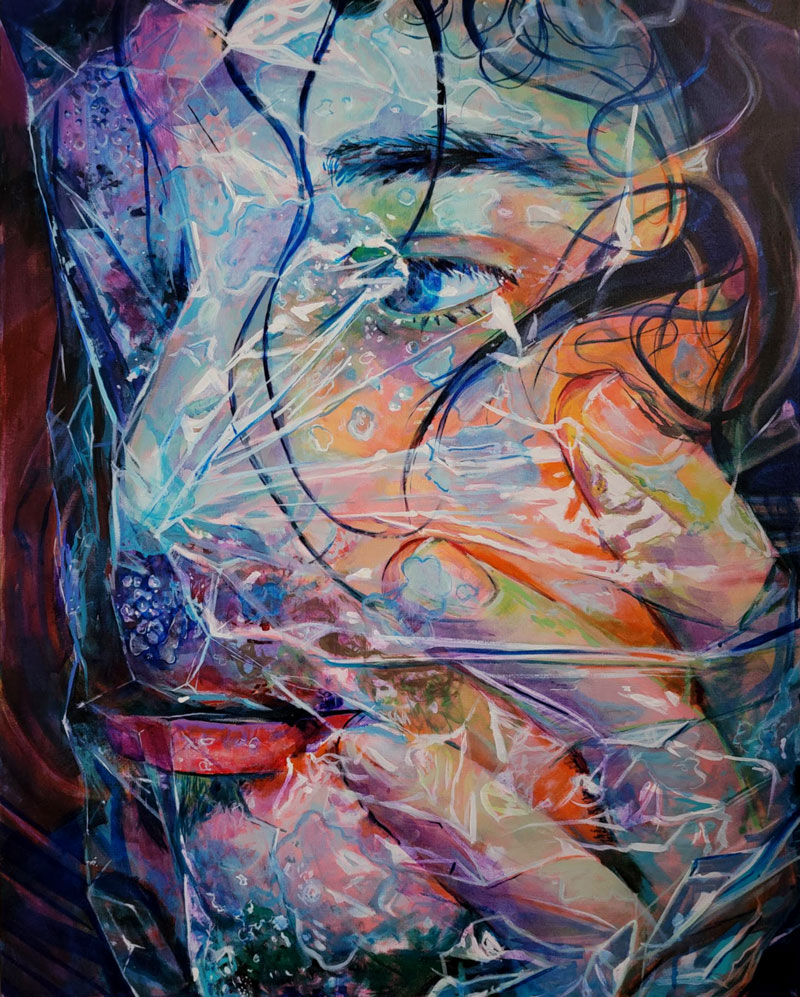 It felt like his journey as an artist came full circle when Laramie County Community College graduate Kevin Phillips delivered his artist talk at the college.
Kevin came back to LCCC in 2022 because his gallery, "Ripples of the Void," an art exhibition studying the ongoing exploration and collaboration of artificial intelligence and artists, was showing in the Esther and John Clay Fine Arts Gallery. He delivered an artist talk to an audience of students and faculty in the Surbrugg/Prentice Auditorium, an experience he was ecstatic to be a part of.
The gallery's viewers, he says, were challenged by the art to pull from their own experiences and develop a story tailored to their own life and imagination.
"I hope [my audience] understands that things like artificial intelligence are going to be in the forefront for not just artists and creatives, but almost every aspect of life," Kevin says. "That's what all this is supposed to convey, that these images have their ways of relating back to you, and a lot of them are inspired by artificial intelligence."
Born in Western Nebraska, Kevin mostly grew up in Cheyenne, attending Carey Junior High and East High schools. As a senior in high school, Kevin received several awards at the state art symposium. He started taking art classes at LCCC in 2011, which he says was an eye-opening experience.
"I quickly learned how much I didn't know, and how much I still needed to improve my skills," Kevin says.
Kevin was mentored by LCCC art instructor Ron Medina, who helped him understand the importance of learning the basics and building on them, instead of just relying on natural talent. He was his advisor at the time, and provided guidance and direction, emphasizing that as an artist, one must be willing to learn and develop their skills in order to grow and improve.
"[Ron] was the one that really kind of drilled that idea down with me that I have promise as an artist, but I really do have a lot to learn," Kevin says.
Kevin says that to learn the basic skills and rules or theories of art, one should start with "basic art" and not try to jump into developing a style right away. His art career at LCCC taught him that style develops naturally as one learns the basics.
"You really have to dial it back and start at square one," Kevin says.
While Kevin has always dreamed of being a full-time artist, it wasn't until just before the pandemic that it became a reality. The experience proved challenging for various reasons, such as creating imagery that may be confusing at first, tackling uncomfortable topics, and trying to make his artwork relatable to people in a way that allows them to develop their own stories and narratives. But despite the challenges, Kevin says he's thriving today as an artist working out of the Colorado Front Range, exploring abstract realism incorporating street art and psychedelic elements.
He points to his time at LCCC as a springboard into living his dream.
"It's always been something that has been in my mind, and it just came down to there was a moment where I could take that leap and do it," Kevin says.