From President Schaffer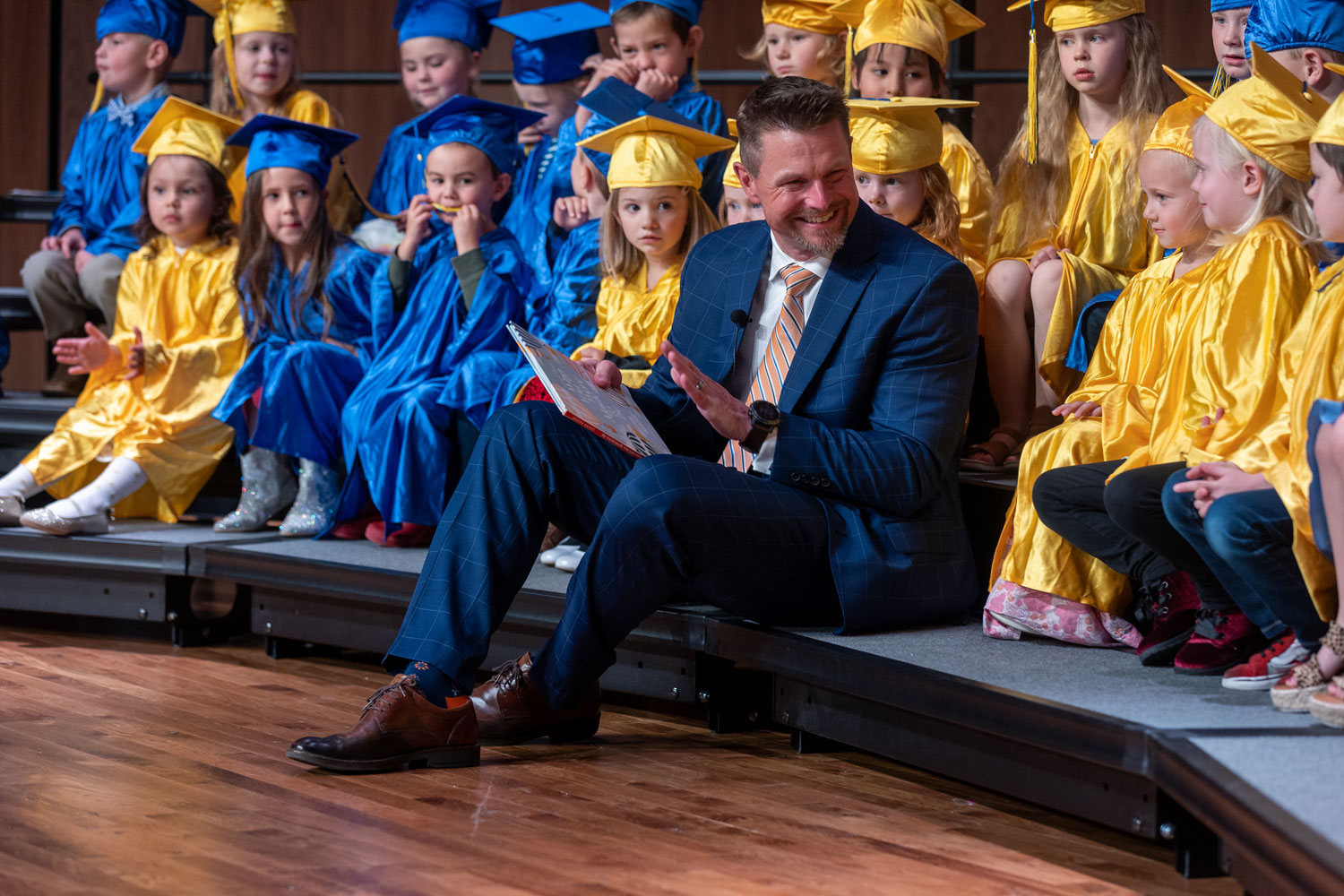 At LCCC our mission is to transform our students' lives through the power of inspired learning. It is so rewarding to see this happen on a daily basis—within the walls of our buildings and through distance learning where we are able to reach students far beyond our campuses in Cheyenne and Laramie. We always strive to look for opportunities and experiences that will transform all our students' lives. From the
youngest students in our Children's Discovery Center, to our more mature lifelong learners, this College continues to make an impact.
In this edition of the Talon Magazine, you will have an opportunity to learn about some of these transformations. This past year, it hasn't only been our students that are experiencing hope and optimism. Our employees and our campuses are creating unique and inspiring learning opportunities. We have just completed the first year of our Davis First Generation Experience, an immersion experience for first generation students to provide a network of support through student and faculty engagement, leading to higher retention and success rates. We will give you a glimpse of our students in the Adult Career and Education System (ACES) Program, allowing students from a variety of ages and backgrounds to learn and develop the tools that will help them be successful in college and careers.
We will explore LCCC's new Advanced Manufacturing and Material Center (AMMC), a facility built because of the support of our community and designed to catalyze economic growth and prosperity in Southeast Wyoming. This new facility will not only transform student lives, but has the potential to transform our region's workforce as well. It is programs and projects like this that give us great pride to be part of a community that supports education, supports the work happening at LCCC and supports growth and transformation for us all.
There are so many transformations to be proud of at LCCC and there are likely more to come. Today, we are grateful for the opportunities that you, our community and our supporters have helped to provide and create, and we look forward to what our future will continue to hold. As Peter Drucker says, "The best way to predict the future is to create it." So, let's create, let's transform and let's inspire.
All the Best,
Dr. Joe Schaffer
President