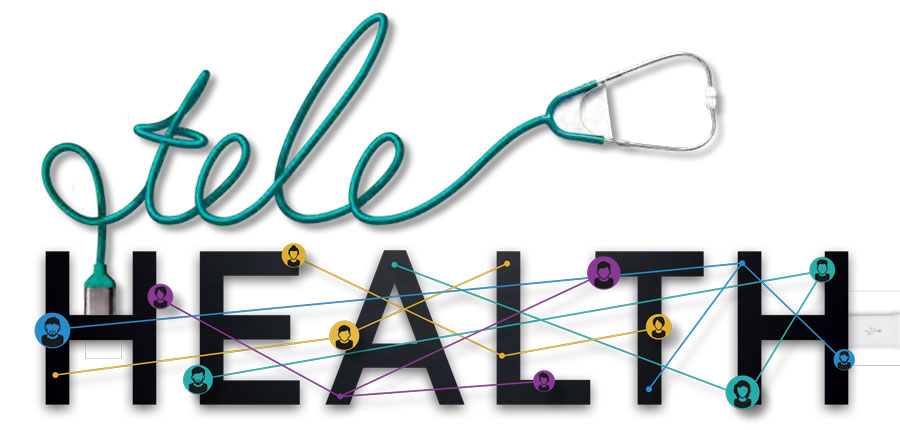 to provide job opportunities in a growing sector
Telehealth comes with all sorts of benefits, whether that's the convenience, cost-effectiveness or reduced risk of exposure to infectious diseases. In a state like Wyoming, it's all the more important for rural communities that can be isolated in winter weather.
As the field continues to develop in exciting ways, a new course being offered at Laramie County Community College will prepare students to lead the implementation of telehealth services in health care.
Telehealth Coordinator Training, a 16-week online course that results in certification, will provide a comprehensive review of the clinical, operational, regulatory and ethics of telehealth service delivery. Students will learn core concepts to support the implementation of telehealth projects and engage in the use of telehealth technologies for health care delivery.
It's often said that Wyoming is a "small state with long roads," referring to its rural populations spread out across a large geographic area. That can leave patients in Wyoming finding it difficult to travel long distances, often in winter weather, to access the health care they need.
Telehealth can make accessing health care easier and more affordable for Wyoming residents, says Ann Howard, LCCC Health Information Technology and Management Program director.
"It helps so much not having to bring the patients in to see a doctor," Ann says. "Wyoming is the perfect place for telehealth because we're so spread out in small cities or towns. It really helps improve the quality of care."
Telemedicine uses telecommunications technology to provide clinical care to patients at a distance, according to the Wyoming Telehealth Network.
"[Telemedicine] can take the form of real-time video visits, remote patient monitoring, or store and forward," the WTN website says. "The terms telemedicine and telehealth are often used interchangeably, however telemedicine is actually a subset of telehealth. Telehealth is different from telemedicine because it refers to a broader scope of remote healthcare services than telemedicine.
While telemedicine refers specifically to remote clinical services, telehealth can refer to remote non-clinical services, such as provider training, administrative meetings and continuing medical education, in addition to clinical services."
While telehealth's beginnings go back several years, it expanded during the COVID-19 pandemic. Ann says job seekers could find positions in a variety of health care settings.
"[Telehealth] is very effective and efficient, and it's just going to grow," Ann says.
The Telehealth Coordinator Training Course at LCCC is a partnership with the University of Wyoming. UW plays a vital role in the Wyoming Telehealth Network, a collaboration among the Wyoming Department of Health, Office of Rural Health, Medicaid, Wyoming Institute for Disabilities (WIND) and UW's College of Health Sciences.
---
Students can contact Darlene Kaelin in Outreach & Workforce Development to register and pay for the course at 307.778.4381.