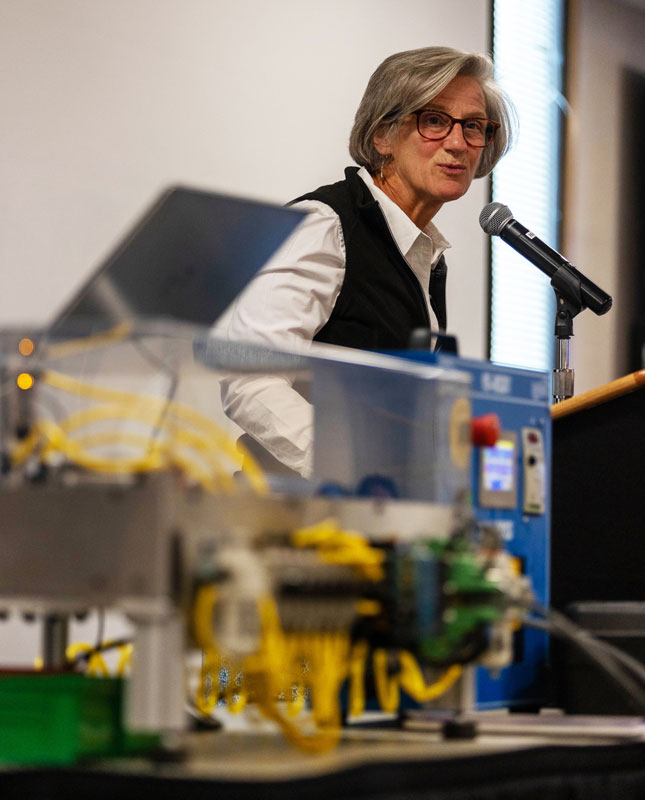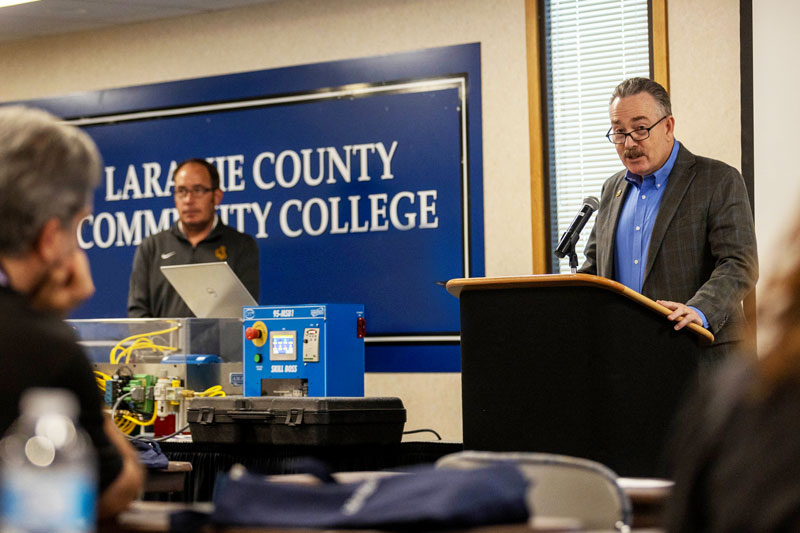 Manufacturing companies have been taking notice of Cheyenne for its business-friendly climate and premium location. With a new Advanced Manufacturing and Material Center (AMMC) under development at Laramie County Community College, the region is poised to develop skilled employees ready to fill the specialized jobs companies are bringing to town.
The AMMC is on track to open in the spring of 2023, says Maryellen Tast, dean of LCCC's Outreach & Workforce Development. Funding for the $6.2 million project comes from a range of sources, including the Sixth Penny Tax approved by Laramie County voters last November.
Maryellen traces inspiration for the center to meetings with local manufacturing companies during the last five years, including Brew Alliance Gear, Magpul Industries, HIVIZ Shooting Systems, Thunder Beast Arms Corporation and others. They need a workforce with specialized training to grow their businesses.
"Existing manufacturers are desperate for employees," Maryellen says.
Meanwhile, Cheyenne LEADS, the economic development organization for Cheyenne and Laramie County, has been marketing Cheyenne to manufacturing companies around the world.
The city is ideally situated for distribution at the intersection of Interstate 25 and Interstate 80 and just north of the Colorado Front Range. Companies can also take advantage of friendly county and state tax laws.
Denver-based Eagle Claw Fishing Tackle announced last December that it plans to build a manufacturing plant in Cheyenne that will create 150 to 200 new jobs. And in early April, New Zealand-based UMC Technology, which manufactures fencing and wire machinery, announced that Cheyenne would be the location of its new North American manufacturing and sales facility.
By March of this year, Cheyenne LEADS had already met with 17 additional manufacturing prospects considering relocating to southeast Wyoming, and that's good news for Wyoming. Every $1 spent on manufacturing generates almost $3 for the local economy.
"We really are a hub for manufacturing," said Jack McIntyre, director of business retention and expansion for Cheyenne LEADS. "People have noticed that, and we're on their radar."
But the one constant in conversations Jack has with local employers is the need for a trained workforce.
By 2030, there will be four million manufacturing jobs in the United States. Industry estimates indicate 77% of manufacturing companies have unfilled positions because of a lack of qualified applicants, and Cheyenne is no exception.
"We think this advanced manufacturing facility that is going to be at LCCC is going to be an awesome help in moving the needle and training that talented, qualified workforce here in Cheyenne," Jack says.
Brew Alliance Gear, which manufactures specialty equipment for brewing coffee and tea, is developing a new electric coffee grinder and a new coffee maker, both of which will be manufactured locally with parts sourced in North America.
"When we roll out the coffee grinder, we'll need at least 20 [employees]," says owner and founder Brian Gross, who also sits on the board of Cheyenne LEADS.
Those employees need to be able to operate specialized equipment and maintain exacting quality and precision standards.
"It's all about controlling the manufacturing process," he says.
Brian has long collaborated with technical schools and colleges while looking for the right employees, and he's excited about the potential of LCCC's new manufacturing center.
"We need people to run the equipment and do this high-end work," he explains. "This is not your grandfather's factory. This is all computer-controlled. It's clean. It's precision, and it's highly innovative."
LCCC's AMMC will be housed in a renovated 14,000-square-foot facility on the college campus. Both credit and non-credit programs will be offered, initially teaching skills such as CNC milling and turning, and metal and plastic additive manufacturing. A fabrication laboratory known as the Concept Forge will support entrepreneurs and manufacturers as they develop prototypes.
The college is in the midst of purchasing its first pieces of equipment and hiring a program manager. Maryellen says the first workshops will be offered this fall, followed by the launch of the center next spring. Looking ahead, she envisions expanding into automation, robotics and digitization.
"The one thing we're learning from industry is it can't just be where we are now," she says. "We have to look ahead to the future."
The Sixth Penny Tax will cover about half the cost of the center's first three years of operation. LCCC has also received private gifts and federal and state grants.
For LCCC students, manufacturing is a career field that offers dizzying variety, and the average salary for a machinist is about $57,000 and climbing.
"Anything you look at has been manufactured, and it has to come from somewhere," Maryellen says. "The opportunities are endless."