Get a jumpstart on college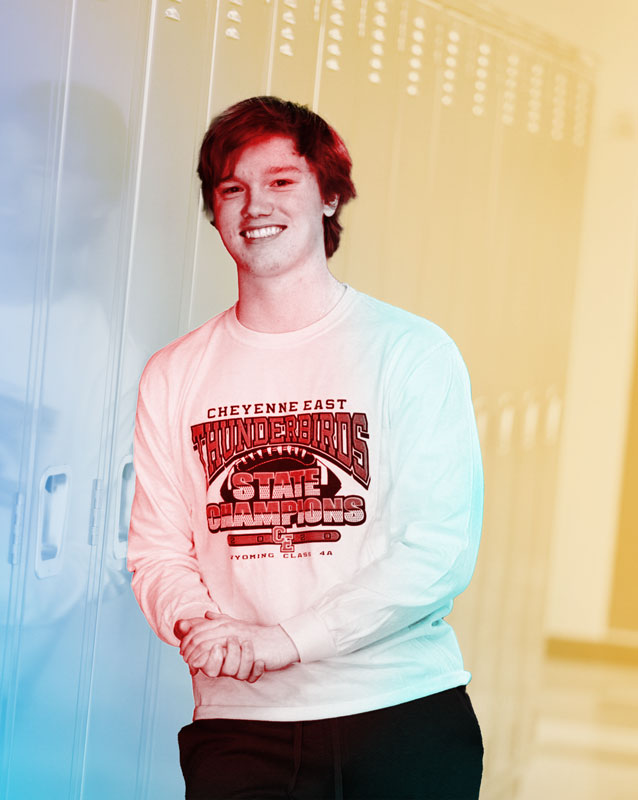 Gavin Goff was able to take multiple LCCC classes online while still in high school.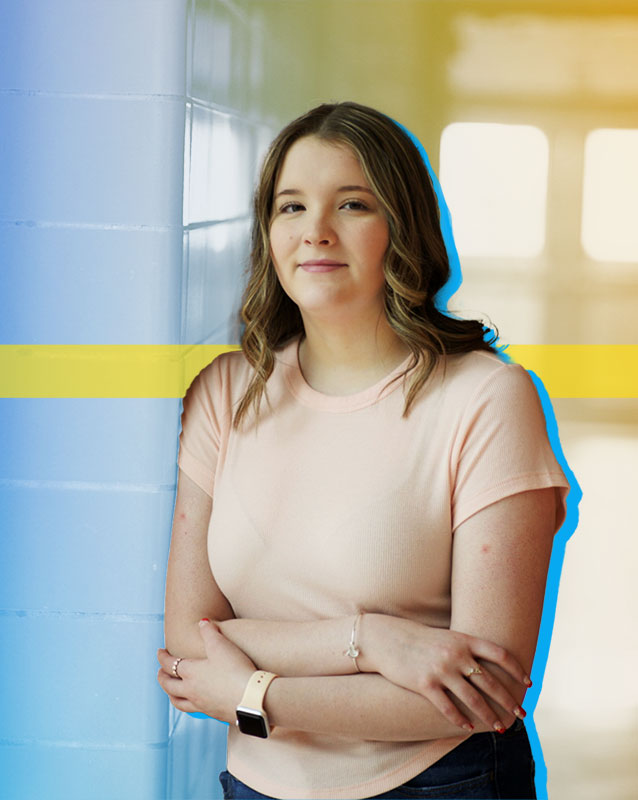 Alora Burkins took dual enrollment geology, English and nutrition classes at LCCC while in high school.
Gavin Goff graduated from East High School in Cheyenne just a couple months ago, but his college career is already well in the making.
Gavin brought more than 30 credits with him to Laramie County Community College this summer— which he'll put toward work on a degree in accounting—by taking both concurrent enrollment and dual enrollment classes with LCCC while in high school. Even better, he didn't have to pay for any of them.
"That's a huge help," he said. "That's almost a year."
Each semester, hundreds of students take advantage of concurrent enrollment and dual enrollment classes at LCCC, explains Student Recruitment Coordinator Blake Paintner. In addition to earning college credit while still in high school, students are also saving money on tuition costs and getting a head start on the college experience.
"They are more prepared when they do start college because they've had that experience of sitting in a college classroom with a college instructor and with other college students—while they're still in high school," Blake says.
Concurrent enrollment classes are college-level courses taught at a student's high school campus by high school teachers, with credit recorded both on the high school transcript and the LCCC transcript. The student's school district pays for the classes, and students can take as many as they want throughout their high school tenure.
Gavin took several advanced placement math classes in high school, earning concurrent enrollment along the way.
He also took several dual enrollment classes, which are offered by LCCC and take place either on campus or online. LCCC covers tuition for up to four dual enrollment classes for high school students. Just like with concurrent enrollment, students earn high school credit at the same time they're earning college credit.
Gavin took a dual enrollment English class, public speaking, biology and a government class, all online. He was even able to replace in-person classes at East High School with the online courses.
"I still go home and work on college stuff, but it's nice to have an easier day like that," he says.
His college instructors aren't as forgiving about deadlines as his high school teachers, but Gavin's risen to the challenge of staying current on his coursework while balancing different learning environments.
"I've had to train myself to check my computer every day and make sure I'm ahead of things," he says.
Blake says LCCC representatives can help students find courses that will support their future degree and career goals, whether they plan to earn a degree at LCCC or not.
"We also guide and help students who plan to attend the University of Wyoming or any other institution but still want to enroll in LCCC dual or concurrent enrollment classes," she explains.
Popular dual enrollment courses include English, public speaking, psychology, sociology, government and various trade classes.
"We added an extra section of a welding class last fall just because of the interest we had with our high school students," Blake says.
Alora Burkins, who also graduated from East last spring, took dual enrollment geology, English and nutrition classes at LCCC while in high school. The nutrition class piqued her interest because she plans to pursue a nursing degree at UW. Meanwhile, she's also ahead on
the basic requirements.
"The English class will get me credit so I won't have to take it my first year of college, which is really nice because it helps me take off some of the work load," she says.
Dual and concurrent enrollment classes are available to students in Laramie County School District No. 1 and No. 2, as well as Albany County School District No. 1.
Nine area high schools offer concurrent enrollment options through their course offerings. Depending on the school, subjects include automotive systems, culinary arts, math, business, computer science, healthcare, welding, marketing, agriculture and political science.
Additionally, students outside of Cheyenne can take dual enrollment classes online. Students in Laramie can take dual enrollment classes at LCCC's Albany County Campus, which is located just across the street from Laramie High School.
---
---
---
Students interested in dual enrollment or concurrent enrollment can talk to their high school counselor, contact the LCCC Admissions Office or visit lccc.wy.edu/collegeinHS.