My journey to LCCC: Adam Messenger
Adam Messenger's road to Laramie County Community College is a winding one, from bomb squad to business degree.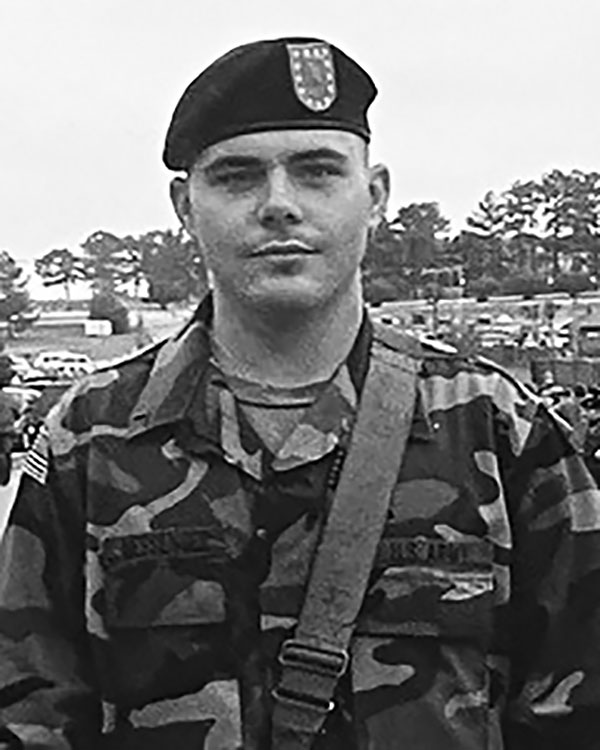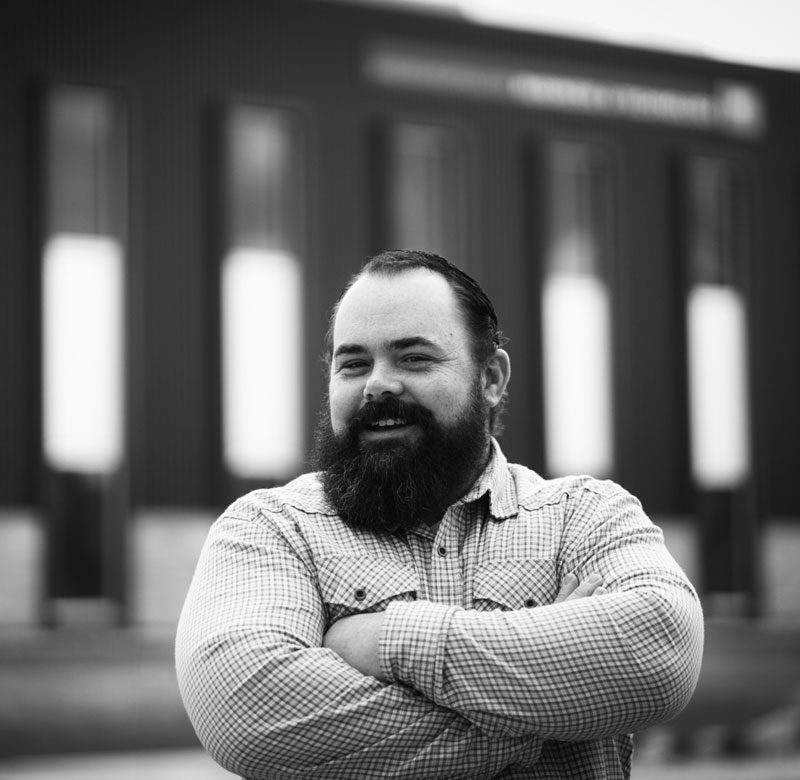 Not long after graduating from high school in southern Colorado in 2004, Adam felt a calling to the military.
"I was always hearing 'Nightly News' stories saying 'so-and-so was killed today, and he had a wife and three kids,'" Adam recalls. "I was like 'man, I feel so guilty,' cause here I am 19 years old. I knew I had to do my part."
Thanks to a stellar ASVAB score, which measures vocational aptitude in the armed services, he had his pick of the 312 jobs in the Army. Adam chose explosive ordinance disposal because he knew there was a high need for folks in that area. After various stints across the US, including Fort Carson, Fort Campbell, Eglin Air Force Base and many others, Adam was deployed to Iraq from 2006 to 2007, where he diffused and disposed of hundreds of devices.
"Initially it was extremely stressful, but as you are more successful, you get more used to it. We were fortunate though," he says. "The only incidents we had were when we weren't working, like having an IED going off while in our trucks."
Several years after his deployment, the Army posted a new opportunity that Adam couldn't say no to. In a partnership with the United Association of Plumbers and Pipefitters, soldiers who were accepted into the program could get training in welding while still serving. He was able to secure one of just 10 slots in the program.
"The goal was to get hard-working service members who were getting out to help with welding," Adam says. "There was a lack of welders nationwide, and that problem persists today. It gave guys a career to get right into."
After his program training, he came to Cheyenne in 2015, where he worked in various regional jobs in construction for almost six years. The jobs and pay were good, but the regular heavy lifting was taking a toll on his back, which he had injured during his service. And having to travel to work sometimes hours away was difficult with his growing family.
So, when the COVID-19 pandemic meant he was going to be laid off for at least three months, Adam saw it as a new opportunity. At the same time, his wife had just started a job in Cheyenne, so that allowed him the opportunity to get the skills and degree to change his career.
"I like to consider any opportunity as an access to something new. So you might as well take it," he says.
Using his GI Bill, he came to Laramie County Community College. Adam says he joined LCCC because of it being in his backyard, but also because of the flexibility in classes. Specifically, he was able to do most of his classes online, which was needed as he cared for his children.
After joining the Business & Accounting Pathway, Adam found that accounting wasn't that much different than other jobs he's had. He said he's had some great instructors at the college who have helped him look at different avenues of work that he wouldn't have considered otherwise.
"I like accounting. It reminds me of a puzzle. You know there's only one answer. Only one piece will fit. It also requires a lot of attention to detail that isn't that much different than when I worked with explosives."
He says he was hesitant to come to LCCC because of a stigma around community colleges not having the same quality as a four-year school. But Adam was happy to learn that wasn't the case at LCCC.
"I've gone to two other colleges, and I would say LCCC is on par with those other larger colleges. You won't miss out by coming to a community college," he says.
Now he's encouraging his kids to go to a community college as a way to get a great education for much less than larger schools.
Even in an online setting, Adam gives more than 100 percent, says Danielle Adams, his instructor for Principles of Accounting II.
"Adam is an asset in the online accounting class. He is the epitome of a successful student. His diligence in the online program has him exceeding expectations," she says. "He uses all the online tools provided to him to succeed. I know his military experience helps him in class, but I hope really, it is because accounting is so exciting!"
Adam graduated from LCCC this spring with an associate degree in applied science. His goal is to use it to become a CPA.